Tretman endometrioze kao uzročnika infertitliteta i procena njegovog uticaja na uspeh postupaka asistirane reprodukcije
Treatment of endometriosis as the cause of infertility and assessment of the treatment on assisted reproduction procedures success
Doktorand
Bila, Jovan
Mentor
Vidaković, Snežana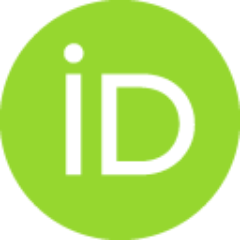 Članovi komisije
Spremović-Rađenović, Svetlana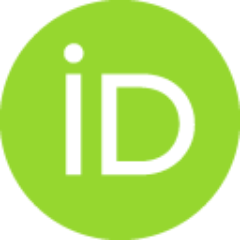 Jovanović, Ana
Argirović, Rajka

Sažetak
Endometrioza je hronična bolest koja je zastupljena kod oko 10% žena u reproduktivnom periodu. Prevalenca endometrioze kod populacije infertilnih žena je 25-50%. Kod ovih pacijentkinja zapažene su niže stope trudnoća posle postupaka ART. Tretman endometrioze pre ovih procedura može biti praćen značajnim smanjenjem rezerve jajnika, što može uticati na ishod postupaka. Cilj: Cilj ove studije je procena uticaja lečenja endometrioze pre postupaka IVF/ICSI ili IUI kod pacijentkinja sa primarnim infertilitetom uzrokovanim endometriozom. Drugi cilj je bio da se identifikuju potencijalni pokazatelji ishoda postupka ART-a kod ovih pacijentkinja i proceni njihov klinički značaj. Metode: Prospektivna kohortna studija sprovedena je na Klinici za ginekologiju i akušerstvo u periodu od 5 godina i obuhvatila je ukupno 95 pacijentkinja kod kojih je sprovedeno 108 ciklusa IVF/ICSI ili IUI. Bilo je 73 pacijentkinje sa primarnim infertilitetom uzrokovanim endometriozom, koje su uključene u 77 IVF/ICSI ci
...
klusa. One su klasifikovane u dve grupe, u zavisnosti od primenjenih procedura lečenja. U prvoj grupi prethodno je primenjena neka vrsta lečenja pre uvođenja u IVF/ICSI postupak. Nakon toga prva grupa je podeljena na dve podgrupe: u prvoj je primenjeno kombinovano hirurško i medikamentozno lečenje, a u drugoj podgrupi primenjeno je samo hirurško lečenje. U drugoj grupi pacijentkinje su odmah upućene u IVF/ICSI postupak. Kod ukupno 22 žene sproveden je 31 ciklus IUI. Rezultati: U prvoj (terapijskoj) grupi bilo je 46 (63%) ispitanica, dok je u drugoj (ART) grupi bilo 27 (37%) ispitanica. Dve podgrupe su formirane u terapijskoj grupi. U prvoj podgrupi 25 (34,2%) pacijentkinja su imale kombinovani tretman, a u drugoj podgrupi njih 21 (28,8%) je samo hirurški lečeno. Trudnoća je bila značajno češća u terapijskoj grupi, u odnosu na grupu ART (49% vs 25%), (p <0,039). Stopa fertilizacije i stopa implantacije nisu pokazale značajne razlike između bilo koje od podgrupa, u odnosu na ART grupu. Stopa trudnoće po ET bila je najviša u podgrupi pacijenata sa kombinovanom terapijom, dok je u grupi ART bila najniža (47,83% u odnosu na 21,74%, OR = 2,20; 95% CI .95 0.659-7.34), (p <0.046)...
Endometriosis is chronic disease affecting approximately 10% of women in the reproductive age. The prevalence of endometriosis in the population of infertile women is 25-50%. Low pregnancy rates after ART procedures are observed in patients with endometriosis. Treatment of endometriosis prior to these procedures could be followed by the significant reduction of ovarian reserve thus affecting the outcome. Objective: The objective of this study was to evaluate the influence of previous endometriosis treatment on the IVF/ICSI and IUI outcomes in patients with endometriosis associated primary infertility. The second objective was to identify potential markers of the ART outcomes in patients with endometriosis associated infertility and to evaluate their clinical significance. Methods: The prospective cohort study was conducted at the Clinic for Gynecology and obstetrics for the period of 5 years and includead a total of 95 patients subjected to 108 cycles of IVF/ICSI or IUI. There were 73
...
patients with primary infertility caused by endometriosis that were subjected to 77 IVF/ICSI cycles. These patients were classified into two groups, depending on implemented treatment procedures. In the first group some type of treatment had previously been applied before the introduction to the IVF/ICSI. Afterwards the first group was divided into two subgroups: in the first combined surgical and medicament treatment were applied, and in the second subgroup only surgical treatment was applied. In the second group patients were immediately subjected to the IVF/ICSI. A total of 22 women were introduced to 31 cycles of IUI. Results: In the first (Therapy) group were 46 (63%) respondents, while in the second (ART) group were 27 (37%) respondents. Two subgroups were formed in the Therapy group. In the first subgroup 25 (34.2%) patients had surgical that was followed by medical treatment, and in the second subgroup 21 (28.8%) patients were only surgically treated. The pregnancy was significantly frequent in the Therapy group compared to the ART group (49% vs 25%), (p <0.039). Fertilization rate and implantation rates showed no significant differences between any of subgroups versus ART group...
Fakultet:
Univerzitet u Beogradu, Medicinski fakultet
Datum odbrane:
25-09-2018
Ključne reči:
endometrioza / endometriosis / terapija / IVF/ICSI / IUI / ovarijalna rezerva / AMH / dugi protokol / treatment / IVF/ICSI / IUI / ovarian reserve / AMH / long protocol