Električne mašine u vazduhoplovstvu
Electrical machines in aviation - Online temperature monitoring without thermal sensors
Author
Albla, Alaulddin Adel Hamoodi
Mentor
Lazarević, Zoran
Committee members
Pejović, Predrag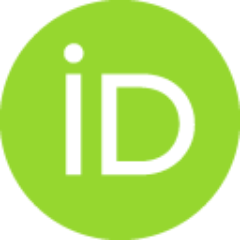 Janda, Žarko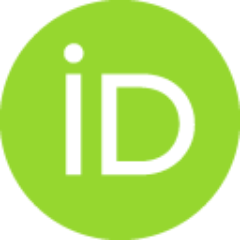 Abstract
Biće predstavljena nova metoda za kontinualno merenje temperature statorskog namotaja asinhrone mašine. Metoda se zasniva na merenju otpornosti namotaja statora tako što se jednosmerna struja test signala injektira u zvezdište motora bez prekida njegovog rada. Ceo namotaj statora se koristi kao senzor bez dodatnih termičkih senzora pri čemu je potrebno meriti samo jednosmerni napon i struju. U svakoj fazi se injektiraju gotovo jednake struje čime se gotovo eliminiše uticaj obrtnog momenta koji je inherentan savremenim metodama baziranim na injektiranju signala. Rezultati merenja dobijeni korišćenjem predložene metode upoređuju se sa rezultatima dobijenim korišćenjem standardne metode zasnovane na otpornosti i direktnim merenjima dobijenih pomoću termodavača ugrađenih u namotaje. Metoda daje odlične rezultate pri različitim nivoima opterećenja i promenjivim uslovima hlađenja čime se dokazuje tačnost i robusnost predloženog metoda. Metode opisane u dosadašnjoj literaturi ne pružaju rešen
...
je za precizno praćenje temperature namotaja statora kod asinhronih motora male i srednje snage bez ometanja normalnog rada mašine. U ovom radu predložena je nova metoda za kontinualno merenje temperature asinhronog motora bez prekida normalnog rada. Metoda se zasniva na merenju otpornosti namotaja i ne zahteva postavljanje senzora temperature u namotaje. Jednosmerni test signal se injektira u namotaje statora tako da ne izaziva nikakve negativne efekte na obrtni moment motora. Odlične performanse se postižu u različitim uslovima rada i uslovima hlađenja. Štaviše, metoda je pogodna prema važećim standardima, koji podrazumevaju upotrebu metode otpornosti za mašine nominalne snage ispod 200 kW. Predložena metoda se zasniva na merenju otpornosti statora bez prekida rada mašine. Mala DC struja se injektira u zvezdište motora. Ovo se može postići povezivanjem jednosmernog napona između zvezdišta i neutralne tačke napajanja. Da bi se ograničili neželjeni tripli harmonici i nulta komponenta naizmenične struje, stvara se izvor jednosmerne struje, dodavanjem velikog otpora na red sa izvorom napona, čime se obezbeđuje konstantna DC struja. U radu je predložena i eksperimentalno verifikovana nova metoda za merenje temperature namotaja statora mrežno napajanih asinhronih mašina. Standardna metoda za merenje srednje iii temperature namotaja zasnovana na merenju otpornosti unapređena je omogućavanjem kontinualnog merenja otpornosti statora namotaja, bez potrebe za prekidom rada mašine. Jedna od važnijih prednosti predložene metode je to što je uticaj na obrtni moment motora minimiziran. Eksperimentalna ispitivanja su pokazala da je vrlo precizna procena srednje temperature postignuta u različitim režimima rada, kao i pri promenljivim uslovima hlađenja.
This thesis proposes a novel method for continuous temperature measurement of the stator winding of an induction machine. The method is based on measuring stator winding resistance by injecting a DC current test signal into the motor neutral point without interrupting its normal operation. The entire stator winding is used as a sensor without additional thermal sensors, while DC voltage and current need to be measured solely. Virtually equal currents are injected in each phase thereby minimizing the influence on the motor torque inherent to contemporary signal injection-based methods. The measurement results obtained using the proposed method are compared to results obtained using the standard resistance-based method and direct measurements obtained from thermocouples embedded in the windings. An excellent match is achieved under various loading levels and variable cooling conditions, thus proving the accuracy and robustness of the proposed method. Methods described in literature up to
...
date do not provide a solution for accurately monitoring stator winding temperature in small- and medium-sized induction motors without disrupting normal machine operation or applying complex filtering procedures. In this paper, a new method for continuous stator winding temperature assessment of a grid connected induction motor without interruption of normal operation is proposed. The method is based on measuring the winding resistance and does not require installation of temperature sensors into the windings. A DC test signal is injected into the stator winding in such a way that it causes no adverse effects on the motor torque. Excellent performance is achieved under different operating modes and cooling conditions. Moreover, the method is suitable according to current standards, which assume the use of the resistance method for machines with a rated output below 200 kW. A small DC current is injected into the neutral point of the motor. This can be achieved by connecting a DC voltage source between the neutral point and the neutral of the supply. In order to limit undesirable triplen harmonic and zero-sequence AC currents, a DC current source is created, by adding a large resistance in series with the voltage source, thus providing a constant DC current value. A new method for measurement of stator winding temperature of grid connected induction machines has been proposed and experimentally verified. The standard resistance-based method for v average winding temperature measurement has been improved by continually measuring the stator winding resistance, without the requirement for normal machine operation interruption. One of the important benefits of the proposed method is that the influence on the motor torque has been minimized. Experimental runs have proven that very accurate estimation of average temperature is achieved under different duty types and under variable cooling conditions.
Faculty:
Универзитет у Београду, Електротехнички факултет
Date:
06-11-2018
Keywords:
asinhroni motor / induction motor / merenje otpornosti statora / injektiranje signala / nadgledanje temperature / vazduhoplovstvo / stator resistance measurement / signal injection / temperature monitoring / aviation