Glagoli s dopunom u infinitivu u italijanskom i srpskom jeziku
Verbs with an infinitival complement in Italian and Serbian ; Глаголы с дополнением в инфинитиве в итальянском и сербском языках
Author
Popović-Pisarri, Milena
Mentor
Moderc, Saša
Committee members
Kovačević, Miloš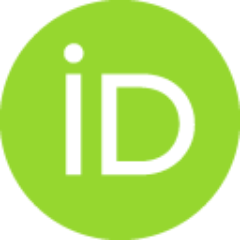 Đorović, Danijela

Abstract
U ovoj tezi opisujemo, analiziramo i uporeñujemo italijanske i srpske glagole subjekatske kontrole (s nominativnom subjektom), glagole objekatske kontrole i glagole podizanja koji dobijaju dopunu u vidu infinitiva (ili njegovog finitnog ekvivalenta). S obzirom na predmet istraživanja, u radu je primenjen metod kontrastivne analize, posredstvom kojeg je, iz sinhrone perspektive i unutar generativnog teorijskog okvira, uporeñeno sintaksičko ponašanje italijanskih i srpskih glagola koji pripadaju gore navedenim klasama glagola. Jedan od najznačajnijih ciljeva ovoga rada bilo je uspostavljanje klasifikacije italijanskih i srpskih glagola kontrole s dopunom u infinitivu. Kao osnov za klasifikaciju primenjeni su sledeći sintaksički parametri: 1) mogućnost/nemogućnost upotrebe imeničke odnosno predloške sintagme u funkciji direktnog objekta u akuzativu odnosno indirektnog objekta u dativu, 2) upotreba imeničke sintagme u funkciji direktnog objekta u akuzativu/upotreba imeničke odnosno predloš
...
ke sintagme u funkciji indirektnog objekta u dativu, 3) prisustvo/odsustvo predloga ispred dopune u infinitivu, 4) kompatibilnost/nekompatibilnost s anteriornošću radnje dopunskog glagola i 5) mogućnost/nemogućnost upotrebe alternativne finitne konstrukcije s koreferentnim odnosno nekoreferentnim subjektom. Osim toga, u radu je objašnjena upotreba srpskih glagola podizanja u funkciji nekongruentnih predikata, opisane karakteristike finitnog ekvivalenta srpskog infinitiva forme da + subjunktivni nemobilni prezent, analizirana upotreba srpskih glagola kontrole i podizanja u bezličnim konstrukcijama, ukazano na tzv. reduplikaciju imperativa, tj. upotrebu zavisnog glagola u imperativu kao alternativi infinitivu odnosno njegovom finitnom ekvivalentu u funkciji dopune pojedinih srpskih glagola subjekatske kontrole, pre svega neprelaznih glagola kretanja upotrebljenih u imperativu, ispitana mogućnost upotrebe italijanskog prošlog infinitiva i njegovog srpskog ekvivalenta da + perfekt u funkciji dopune modalnih glagola subjekatske kontrole itd.
The present dissertation describes, analyses and compares Italian and Serbian subject control verbs (with a nominative subject), object control verbs and raising verbs selecting an infinitival complement (or a finite equivalent). The overarching method employed is contrastive analysis. Using this method, Italian and Serbian verbs that belong to the classes of interest are contrasted from a synchronic perspective, and are analysed within the theoretical framework of generative grammar. One of the main goals of the dissertation is to formulate a classification system for the Italian and Serbian control verbs taking an infinitival complement. The following syntactic criteria are used as a basis for classification: 1) possibility/impossibility of using the verb with a noun phrase or a preposition phrase functioning as a direct (accusative) object or an indirect (dative) object, 2) a noun phrase functioning as a direct (accusative) object /a noun phrase or a preposition phrase functioning a
...
s an indirect (dative) object, 3) presence/absence of a preposition preceding the infinitival complement, 4) compatibility/incompatibility with an anteriority reading of the action expressed by the complement verb, and 5) possibility/impossibility of using the verb with an alternative finite construction with a coreferential or a non-coreferential subject. Several additional topics are discussed. We explain when and how Serbian raising verbs are used as non-congruent predicates, we describe the characteristics of the finite equivalent of the infinitive in Serbian – the construction da 'that' + (subjunctive non-mobile) present tense – and analyse the use of Serbian control and raising verbs in impersonal constructions. We also discuss the so-called imperative reduplication, i.e. the use of an imperative form of the subordinate verb as an alternative to the infinitive or its finite equivalent with some subject control verbs in Serbian (primarily intransitive motion verbs used in the imperative mood), and explore the possibility of using the Italian past infinitive and its Serbian equivalent da 'that' + past tense as a complement of modal subject control verbs.
Faculty:
Универзитет у Београду, Филолошки факултет
Date:
29-06-2018
Keywords:
subjekatska kontrola / subject control / object control / verb raising / infinitive / finite equivalents of the infinitive / objekatska kontrola / podizanje / infinitiv / finitni ekvivalent infinitiva