Rezistencija na tetraciklin bakterija mlečne kiseline izolovanih iz tradicionalnih sireva Srbije
Tetracycline resistance in lactic acid bacteria isolated from traditional serbian cheeses
Author
Ledina, Tijana
Mentor
Bulajić, Snežana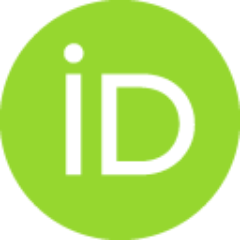 Committee members
Katić, Vera
Krnjaić, Dejan
Zdovc, Irena
Miočinović, Jelena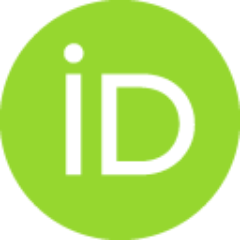 Abstract
Lanac hrane predstavlja jedan od mogućih puteva transmisije bakterija rezistentnih na antibiotike između populacija životinja i ljudi. Komensalne bakterije, poreklom od životinja, predstavljaju deo mikrobiote hrane životinjskog porekla, i često se prepoznaju kao "rezervoari" gena za rezistenciju na antibiotike. Rezistencija na tetraciklin kod komensalnih bakterija je dobro dokumentovana i s obzirom da je prenosive prirode, koristi se kao model za praćenje ekologije rezistencije na antibiotike. Homoljski, zlatarski i sjenički sir su na nacionalnom nivou zaštićeni oznakom geografskog porekla. Proizvode se na tradicionalan način, od sirovog mleka, te bakterije mlečne kiseline, poreklom iz sirovine i/ili procesnog okruženja čine značajan deo mikrobiote tradicionalnih sireva Srbije. U naučnoj literaturi postoje brojni podaci o tome da bakterije mlečne kiseline mogu biti nosioci gena za rezistenciju na antibiotike. Ciljevi ove doktorske disertacije bili su: karakterizacija biodiverziteta tra
...
dicionalnih sireva Srbije, utvrđivanje fenotipa i prevalencije rezistencije na antibiotike i genetske baze rezistencije na tetraciklin kod izolata bakterija mlečne kiseline poreklom iz tradicionalnih sireva, kao i mogućnosti prenosa tet gena u uslovima in vitro. Ukupno 48 uzoraka tradicionalnih sireva (13 uzoraka homoljskog sira, 20 zlatarskog i 15 uzoraka sjeničkog sira), zasejano je na MRS-S agar radi utvrđivanja broja BMK i na MRS-S agar sa dodatkom tetraciklina u dvostrukorastućim koncentracijama (1-256 μg/ml), kako bi se utvrdila zastupljenost populacije BMK rezistentne na tetraciklin. Prosečan broj BMK u uzorcima homoljskog sira iznosio je 7,65±1,09 log CFU/g, u uzorcima zlatarskog sira 7,74±0,6 log CFU/g i u uzorcima sjeničkog sira 7,47±0,71 log CFU/g. Pri koncentraciji tetraciklina od 64 μg/ml primećeno je veće smanjenje broja BMK...
Food chain may represent a possible route for the transmission of antibiotic resistant bacteria between human and animal populations. Commensal bacteria originating from food-producing animals can contaminate food and by that means become a part of the complex food microbiota. Commensal bacteria can also serve as reservoirs for the antibiotic resistance genes. Tetracycline resistance in commensal bacteria is well documented and is coded with transmissible genes. Therefore, it is recognized as a model for the monitoring of antibiotic resistance ecology. Homolj, Zlatar and Sjenica cheese have protected geographical indication on the national level. As Homolj, Zlatar and Sjenica cheese are raw milk cheeses produced in the traditional manner, LAB originating from the raw milk and the environment constitute an important part of Serbian traditional cheeses' microbiota. There are many data in the scientific literature that LAB can carry transmissible antibiotic resistance genes. The aims of t
...
his doctoral dissertation were to: characterize biodiversity of traditional Serbian cheeses; determine phenotype and prevalence of antibiotic resistance; define genetic basis of tetracycline resistance in the LAB isolates and to investigate possibility for in vitro transmission of the tet genes. Total of 48 samples traditional Serbian cheeses (13 samples of Homolj cheese, 20 samples of Zlatar cheese and 15 samples of Sjenica cheese) were analyzed. All samples were plated on MRS-S agar plates in order to determine LAB count and on MRS-S agar plates with added tetracycline in doubling concentrations (1-256 μg/ml), in order to determine tetracycline resistant LAB subpopulation count. Average count of LAB in Homolj cheese was 7,65±1,09 log CFU/g, in Zlatar cheese 7,74±0,6 log CFU/g and in Sjenica cheese 7,47±0,71 log CFU/g. Addition of tetracycline in concentration of 64 μg/ml has considerably reduced LAB count, which was in Homolj cheese 3,98±2,28 log CFU/g, in Zlatar cheese 3,35±2,02 log CFU/g and in Sjenica cheese 3,93±2,24 log CFU/g...
Faculty:
Универзитет у Београду, Факултет ветеринарске медицине
Date:
13-07-2018
Projects:
Keywords:
tradicionalni sirevi Srbije / Serbian traditional cheeses / bakterije mlečne kiseline / rezistencija na tetraciklin / lactic acid bacteria / tetracycline resistance