Poetika snova u srpskoj književnosti XX veka : (na primerima romana Dnevnik o Čarnojeviću M. Crnjanskog, Hazarski rečnik M. Pavića i Opsada crkve Sv. Spasa G. Petrovića)
Author
Ristović, Jelena
Mentor
Anđelković, Maja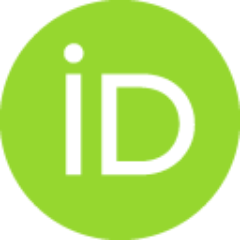 Committee members
Jerkov, Aleksandar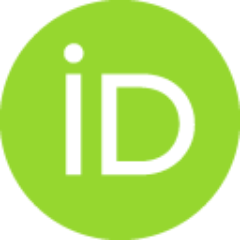 Bošković, Dragan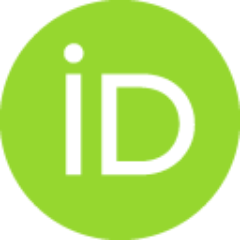 Živković, Dušan

Abstract
U osnovi ove disertacije nalazimo poetičko ispitivanje fenomena sna, odnosno, njegovu ulogu i značaj u srpskoj književnosti XX veka, odnosno, u dva književno-istorijska koncepta – u avangardi i postmodernizmu. Kao osnovu za ovo dijahronijsko ispitivanje uzeta su tri književno-poetički značajna romana – "Dnevnik o Čarnojeviću" Miloša Crnjanskog, "Hazarski rečnik" Milorada Pavića i "Opsada crkve Sv. Spasa" Gorana Petrovića. Razmatraju se psihoanalitička tumačenja sna od Frojda, preko Junga do Lakana, koja ćemo primeniti prilikom ispitivanja tekstualizovane matrice snova u navedenim romanima, kao i uticaj psihoanalitičkih teorija na poetička načela avangarde i postmoderne. Pratiće se dijahronijski značaj, uticaj i delovanje sna sa pozicije margine na svet jave, na centar. U "Dnevniku o Čarnjeviću" san je opisan u samo jednoj epizodi, fragmentu ovog romana, ali će se on reflektovati na čitav roman, taj onirički fragment postaje osa ovog romana, njegov semantičko-poetički centar, da bi u Pa
...
vićevom i Petrovićevom romanu san postao samostalan ontološki svet paralelan svetu jave, koji dekonstruišući svet jave re(de)konstruiše postmodernističku viziju sveta. Analizirajući snove iz navedenih romana Jungovom metodom otkrivamo snevačeve sadržaje nesvesnog, bilo individualnog ili kolektivnog nesvesnog, te proces individuacije likova ovih romana, kao i individuacioni put hazarskog i srpskog naroda. Snovi će, počev od konstituisanja posebnog narativnog entiteta do sopstvenog ontološkog sveta, dovesti do problematizovanja identiteta junaka počev od podvajanja identiteta Rajića/Čarnojevića preko udvajanja identiteta princeze Ateh, Hazara, parova snevača, do konstruisanja sopstvenih identiteta kroz tuđe snove (lovci snova i demonske ličnosti), što će se odraziti i na strukturu romana, koja postaje nelinearna, fragmentarna, rasuta, decentrirana. Kompozicioni koncepti ovih romana, sumatraistički koncept, koncept prizme, oniričkog romana-leksikona, koncept lavirinta, klepsidre, reinkarnacije dovode se u vezu sa prirodom sna i načinima tekstualizacije i tumačenja/čitanja sna. Ispitaće se i status istinitosti oniričkog diksursa, odnos oniričke i stvarnosne istine, kao i dvostruko kodiranje istine u romanesknom diskursu – preko oniričkog sveta i sveta jave. Onirički diskurs u Crnjanskovom romanu nosilac je oniričke, poetske istine koja je u 5 kompenzatornom odnosu prema stvarnosnoj istini, dok je u Pavićevom i Petrovićevom romanu onirička istina približava Hajdegerovom poimanju istine, data je ili šifrovano, ili u fragmentima, i otkrivajući se istovremeno se i skriva čime zaključujemo da nam onirički diskurs ovih romana ne govori istinu kao takvu, već nam govori o istini, o našoj mogućnosti otkrivanja nečega što se daje u svojoj skrivenosti. Istorijska istina se u postmodernim romanima kodira preko sveta jave, ona je data kao pluralitet istina oHazarima, odnosno, kao apokrifna istorija Srba. Govoreći o odnosu sna i ideologije, onirički diskurs Crnjanskovog romana tumačiće se kao poetička ideologija, dok će se u Petrovićevom i Pavićevom romanu analizirati istorijsko-ideološki sloj romana kao i odnos oniričkog i ideološkog. Onirički diskurs nosi u sebi i elemente fantastike, te će se analizirati fantastičke dimenzije prostora i vremena, fantastične jedinke, uticaj fantastike na naratološke promene u diskursu romana - na "logiku" pisanja i čitanja romana, na "isključivanje" autora, na fokalizaciju, na načine pripovedanja. Pored oniričke fantastike, ovaj diskurs u sebi sadrži i elemente religijske i demonološke fantastike. Analizirajući utopijske elemente oniričkih svetova navedenih romana dolazimo do zaključka da Sumatra i "Hazarski rečnik" kao roman-država predstavljaju svojevrsne oniričke utopije dok onirički svet Petrovićevog romana zadržava samo neke crte utopije. Nakon analize oniričkog diskursa kao posebne diskurzivne ravni u romanesknom diskursu, kao i njen odnos sa ravni jave, došlo se do utvrđivanja osnovnih odlika, načela i pravila poetike snova, koja će samo otvoriti nove mogućnosti za književna istraživanja fenomena sna.
The basis of this dissertation is poetical examination of dream as a phenomenon, i.e. its role and significance in Serbian literature of 20th century, i.e. in two historical, literary concepts - avant-garde and postmodernism. As a foundation for this diachronic examination three novels of poetic and literary significance were taken into consideration – "The Journal of Čarnojević" by Miloš Crnjanski, "Dictionary of the Khazars" by Milorad Pavić and "Siege of The Saint Salvation Church" by Goran Petrović. Psychoanalitical interpretations of dream, from Freud, Jung, to Lacan are analysed, which will be applied during examination of textualized matrix of dreams in aforementioned novels, as well as influence of psychoanalitical theories on poetic principles of avant-garde and postmodernism. Diachronic significance and influence of dream from the marginal position to the waking world, the center, will be examined. In "The Journal of Čarnojević" the dream was depicted only in one episode, fra
...
gment of this novel, but it will be reflected onto entirety of the novel. This oniric fragment becomes the axis of this novel, its semantic and poetic center, while in Pavić's and Petrović's novel it becomes an independent ontological world, parallel to the waking world, which, by decontructing reality, re(de)constructs postmodernistic vision of the world. By analyzing dreams from aforementioned novels with Jung's method, we are discovering contents of dreamer's subconscious, individualistic and collective alike, process of individualization of characters of these novels, as well as journey of individualization of Khazar and Serbian people. The dreams will, beginning with formation of separate narrative entity to entire ontilogical world, bring about problematizations of hero's identity, starting with separation of Rajić/Čarnojević identity, separation of identity of princess Ateh, Khazars, dreaming couples, to the construction of separate identities through the dreams of others (dream hunters and demonic personalities), which will reflect upon the structure of the novels thus making it non-linear, fragmented, scattered, decentralized. Composition concepts of these novels, Sumatran concept, the concept of prism, oniric lexiconnovel, the concept of labyrinth, of clepsydra and reincarnation are related to the nature of dream and methods of its textualization and interpretation/reading. The status of veracity of oniric discourse, i.e. relation between oniric and actual truth, will be examined, as well as double coding of truth in novel's discourse - across oniric and waking world. Oniric 7 discourse in Crnjanski's novel is the bearer of oniric, poetic truth which is in a state of compensation in relation to actual truth, while in Pavić's and Petrović's novels oniric truth is closer to Heidegger's understanding of truth, given either in code, or in fragments. At the same time revealing and concealing itself, we can conclude that oniric discourse in these novels is not telling us the truth as it is, but it speaks about the truth and the potential discovery of something in its concealment. Historical truth in postmodern novels is coded through waking world, given as a plurality of truths about Khazars, i.e. apocryphal history of Serbs. While discussing the relation of the dream and ideology, oniric discourse of Crnjanski's novel will be interpreted as poetic ideology, while in Pretović's and Pavić's novels the historical and ideological layers will be analyzed as well as relation between oniric and ideological. Oniric discourse bears the fantasy elements, therefore fantastical dimesions of time and space will be analyzed, fantastical beings, influence of fantasy on narratological changes in the discourse of the novel - on writing and reading "logic" of the novel, on author's "exclusion", on focalization, on methods of narration. Beside oniric fantasy, this discourse contains elements of religious and demonological fantasy. By analyzing utopian elements of oniric worlds of these novels we come to conclusion that Sumatra and "Dictionary of the Khazars" like novel-states represent unique oniric utopias while oniric world of Pretović's novel maintains only some features of utopia. After analysis of oniri discourse as a separate discourse plane in discourse of the novel, as well as its relation to plane of reality, we define basic characteristics, principles and rules of dream poetics, which will only open new possibilities for further exploration of dream phenomenon.
Faculty:
Универзитет у Крагујевцу, Филолошко-уметнички факултет
Date:
29-06-2018
Keywords:
san / dream / poetics / Crnjanski / Pavić / Petrović / Sumatraism / postmodern / subconscious / archetypes / individualization / oniric truth / simulacrum / utopia / poetika / Crnjanski / Pavić / Petrović / sumatraizam / postmoderna / nesvesno / arhetipovi / individuacija / onirička istina / simulakrum / utopija