Teorijske osnove i kritička analiza CLIL nastave na francuskom i srpskom jeziku u srednjoj školi u Srbiji
Theoretical foundations and critical analysis of CLIL-based instruction in French and Serbian language at high school level in Serbia ; Теоретические основы и критический анализ CLIL преподаются на французском и сербском языках в средней школе в Сербии
Author
Pasuljević-Shimwell, Lidija
Mentor
Vučo, Julijana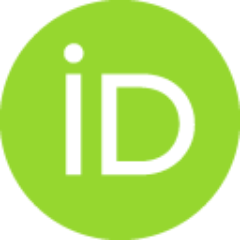 Abstract
Predmet istraživanja rada je dvojezična nastava na srpskom (maternji jezik) i francuskom jeziku na nivou srednje škole u Srbiji. Bilingvalna nastava odvija se prema CLIL pristupu (eng. Content and Language Integrated Learning) koji podrazumeva da se nastava jednog ili više nejezičkih predmeta odvija na stranom jeziku. Pored teorijskog okvira CLIL pristupa, doktorska disertacija sadrži analizu rezultata testiranja pisane recepcije učenika na primeru testova DELF tout public, kao i na testovima iz istorije i biologije na francuskom jeziku. Testiranje je sprovedeno među ispitanicima Treće beogradske gimnazije i Desete gimnazije "Mihajlo Pupin" koji su uključeni u CLIL nastavu (eksperimentalna grupa), dok su kontrolnu grupu činili učenici istih gimnazija koji prate tradicionalnu nastavu francuskog jezika, zajedno sa učenicima Filološke gimnazije u Beogradu koji se usavršavaju u domenu francuskog jezika i književnosti. Glavni cilj našeg rada usmeren je na ispitivanje uticaja koji CLIL nasta
...
va ima na usvajanje francuskog kao stranog jezika i na kritičku analizu CLIL modela u Trećoj beogradskoj gimnaziji i Desetoj gimnaziji "Mihajlo Pupin". Budući da CLIL učenici prate nastavu nejezičkih predmeta na francuskom jeziku, oni pored osnovne veštine interpersonalne komunikacije (BICS) razvijaju i kognitivno-akademsku jezičku sposobnost (CALP), koja podrazumeva poznavanje stručnih registara i apstraktnih pojmova. Prilikom analize postignuća ispitanika na testovima, koristili smo kvalitativno-kvantitativnu i deskriptivnu metodu. Rezultati istraživanja pokazuju da CLIL učenici imaju razvijenu CALP kompetenciju iz testiranih predmeta. Na osnovu rezultata istraživanja, izdvojili smo najvažnije smernice za unapređenje kvaliteta CLIL nastave iz predmeta Francuski jezik, Istorija i Biologija.
The topic of our research is bilingual education in Serbian (native language) and French as the foreign language at the high school level in Serbia. Bilingual courses are conducted according to the CLIL approach (Content and Language Integrated Learning), which implies that one or more non-language subjects are taught in a foreign language. In addition to the theoretical framework of the CLIL approach, the Ph.D. dissertation contains an analysis of pupils' test results of the reading comprehension on the DELF tout public test sample, as well as on history and biology tests in the French language. Testing was conducted among the students of the Third Belgrade High School and the Tenth High School "Mihailo Pupin" involved in the CLIL teaching (experimental group). The control group consisted of students of the same high schools who accompanied the traditional French language teaching, together with the students of Philological High School in Belgrade who are being educated in French lang
...
uage and literature. The main goal of our work is to investigate the impact CLIL has on adopting French as a foreign language and to offer critical analysis of the CLIL model in the Third Belgrade High School and the Tenth High School "Mihailo Pupin". Since the CLIL students follow the teaching of non-language subjects in French, in addition to Basic Interpersonal Communicative Skills, they develop Cognitive Academic Language Proficiency, which implies knowledge of subject related language and abstract concepts. When analyzing the achievements of test subjects, we used a qualitative-quantitative and descriptive method. The results of the tests show that CLIL students have developed CALP competence in the curriculum subjects we tested. Based on the results of the research analysis, we have outlined the most important guidelines for improving the quality of CLIL teaching, especially within the framework of the subjects we are dealing with – French Language, History and Biology.
Faculty:
Универзитет у Београду, Филолошки факултет
Date:
13-07-2018
Keywords:
CLIL nastava / CLIL / Serbian and French language / receptive skills / CALP / testing / DELF tests / Biology / History / critical analysis / guidelines / srpski i francuski jezik / receptivne veštine / CALP kompetencija / testiranje / DELF testovi / biologija / istorija / kritička analiza / smernice