Disproteinemija i dislipoproteinemija tokom odgovora akutne faze kod pasa prirodno inficiranih sa Babesia canis
Disproteinemia and dislipoproteinemia during acute phase response in dogs naturally infected with Babesia canis
Author
Milanović, Zorana Z.
Mentor
Kovačević Filipović, Milica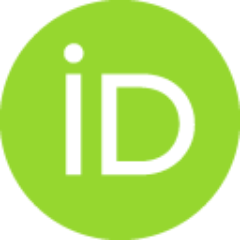 Committee members
Ivanovski, Petar
Milanović, Svetlana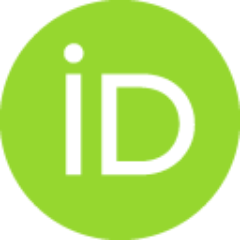 Beletić, Anđelo

Abstract
Najveći broj ispitivanja kod ljudi i životinja ukazuje da tokom odgovora akutne faze dolazi do pada albumina, a povećanja α i β-globulina, dok su rezultati vezani za promenu koncentracije lipida i lipoproteina manje ispitivani. Ipak, poznato je da se kod teških inflamacija najčešće javlja poremećaj reverznog transporta holesterola praćen padom lipoproteina visoke gustine (engl. High density lipoprotein - HDL) i apolipoproteina A-I (engl. Apolipoprotein A-I - ApoA-I) koji predsavlja njegov glavni apoprotein. ApoA-I se zbog toga smatra negativnim proteinom akutne faze. Istovremeno dolazi do porasta seruma amiloida A (engl. Serum amyloid A – SAA) koji takođe ima funkciju apoproteina HDL-a. Detaljno ispitivanje promena pojedinih frakcija proteina i lipoproteina kao i promene u apoproteinima u toku odgovora akutne faze kod pasa, izazvan infekcijom sa B. canis nisu do sada opisane. Ovo istraživanje je izvedeno na višku uzoraka krvi od 30 pasa prirodno inficiranih sa B. canis i 15 zdravih kon
...
trolnih pasa. Određeni su hematološki i biohemijski parametri krvi i seruma, potom je izvedena elektroforeza na agaroznom gelu i analizirane su proteinske i lipoproteinske frakcije seruma. Uz primenu poliakrilamid gradijent gel elektroforeze su dobijeni podaci o dominantnim dijametrima lipoproteina seruma, a upotrebom imunoenzimskog testa (engl. Enizime linked immunosorbent assay – ELISA) i radioimunoeseja (engl. Radioimmunoassay – RIA) testa su određene koncentracije SAA i ApoA-I. Najzastupljenije hematološke promene kod pasa akutno inficiranih sa B. canis su bile trombocitopenija i leukopenija. Koncentracija ukupnih proteina i triglicerida nije bila promenjena dok je koncentracija holesterola bila snižena. Disproteinemija se ogledala u smanjenju koncentracije α1- globulinske frakcije, dok ostale frakcije nisu bile promenjene. Dislipidemija se ogledala u smanjenom relativnom udelu α1- lipoproteinske frakcije u ukupnim α-lipoproteinima. Osim toga pokazano je da se tokom odgovora akutne faze povećava dijametar lipoproteina koji spadaju u HDL. Koncentracija oba proteina akutne faze - SAA i ApoA-I je bila povećana. Navedene promene nisu tipične za odgovor akutne faze te zbog toga smatramo da odgovor akutne faze kod pasa inficiranih sa B. canis predstvlja jedinstven model za ispitivanje promena u metabolizmu lipida i lipoproteina u uslovima kada postoji paralelno povećanje ApoA-1 i SAA.
In humans and animals acute phase response (APR) is characterized by decrease in albumines and increase in α i β-globulines. Changes in lipids and lipoproteins are less known. During severe inflammatory events high density lipoproteins (HDL) and it's major apoprotein apolipoprotein A-I (ApoA-I) are significantly decreased. ApoA-I is considered as negative acute phase protein. Serum amyloid A (SAA) which also has apoprotein function is increased. Detail examination of protein and lipoprotein fractions changes during APR in B. canis infection in dogs were not done. Present study was done on surplus material (blood and sera) from 30 dogs naturally infected with B. canis and 15 healthy dogs. Biochemistry and hematology parameters were determined, protein and lipoproteins were separated electrophoreticaly on agarose gels, and ther dominant diameters were determined using polyacrylamide gradient gel electrophoresys. Concentrations of SAA and ApoA-I were determined using enzyme linked immunos
...
orbent assay (ELISA) and radioimmunoassay (RIA) tests. Detected hematology changes in sick dogs were thrombocytopenia and leucopenia. Total protein and triglyceride concentration were unchanged in sick dogs, and total cholesterol and phospholipids were decreased. Dysproteinemia was characterized by drop in α1-globuline fraction. Detected dyslipidemia included decrease in relative portion of α1-lipoprotein in relation to total α-lipoproteins. During APR, the dominant diameter of HDL in sick dogs was increased. Concentration of SAA and ApoA-I was increased. Those changes are not typical for APR. Based on this results we consider that APR in dogs infected with B. canis represent unique model for examination of lipid and lipoprotein metabolism when there is increase in both SAA and ApoA-I.
Faculty:
Универзитет у Београду, Факултет ветеринарске медицине
Date:
18-07-2018
Projects:
Keywords:
inflamacija / inflammation / Acute phase proteins / HDL / LDL / Serum amyloid A / apolipoprotein A-I / proteini akutne faze / HDL / LDL / serum amiloid A / apolipoprotein A-I