Rasprostranjenost Haemosporidia u populacijama migratornih i sedentarnih vrsta ptica pevačica (Passeriformes) u Srbiji
Distribution of Haemosporidia in population of migratory and sedentary passerine birds (Passeriformes) in Serbia
Author
Stanković, Daliborka
Mentor
Barši, Laslo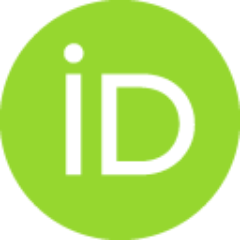 Committee members
Bjelić-Čabrilo, Olivera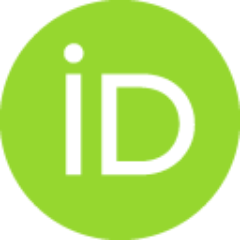 Barši, Laslo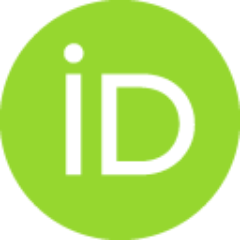 Karaman, Ivo
Tomanović, Snežana

Abstract
Hemosporidije kao krvno prenosivi paraziti, veoma su rasprostranjeni u populacijama ptica širom planete. Izazivaju avijarnu malariju ili stanje slično njoj, a prenose se preko insekatskih vektora. Hemosporidije su veoma dobro proučene u severnoj i zapanoj Evropi i Severnoj Americi. S obzirom da su hemosporidije slabije izučavane u Palearktičkom migratornom sistemu zapadnog Balkana, osnovni cilj bio je da se istraži koje su vrste tri ispitivana roda hemosporidija Plasmodium, Haemoproteus i Leucocytozoon zastupljene kod različitih migratornih grupa ptica pevačica u Srbiji. Rasprostranjenje,prevalenca i parazitemija ustanovljene su na dva načina: pregledanjem krvnih razmaza ptica i pomoću molekularne (PCR) metode. Sakupljeno je 202 uzorka krvi sa sedam lokaliteta. Zaraza rodovima Plasmodium,Haemoproteus i Leucocytozoon ustanovljena je kod 66 jedinki, sa ukupnom prevalencom od 32,7%. Najčešći rod hemosporidija
...
bilo je Haemoproteus sa prevalencom od 26,1%. Sve zaražene ptice bile su adultne. Samo je jedna ptica imala ko-infekciju. Ustanovljena je 31 loza, od čega su dve potpuno nove i neotkrivene do sada. Loza CCF25 iz roda Plasmodium, izolovana je kod obične zebe (Fringilla coelebs), a dok ORIORI04 pripada rodu Leucocytozoon i izolovana je kod vuge(Oriolus oriolus). Loza GRW06 (Plasmodium elongatum) izolovana je po prvi put kod obične zebe, dok su loze PARUS20 i PARUS25 (Leucocytozoon sp.) po prvi put zabeležene kod planinske sive (Poecile montanus) i ćubaste senice (Lophophanes cristatus). Većina ptica (29) imala je srednji nivo parazitemije. Ustanovljena je značajna razlika u prevalenci između stanarica i delimičnih selica. Razlika u srednjoj parazitemiji bila je značajna takođe između stanarica i delimičnih selica.
Avian haemosporidians are vector-transmitted blood parasites distributed worldwide, abundant in many bird families and well-studied across Europe and North America. Since avian hemosporidians were poorly examined in the Palearctic migratory flyways of the Western Balkans, the goal of this study was to investigate what species of three haemosporidian genera Plasmodium, Haemoproteus and Leucocytozoon infect both resident and migratory passerine birds in Serbia. The prevalence, distribution and parasitemia of avian haemosporidian infections were screened using both nested PCR method and microscopy observation. Out of 202 sampled birds at seven localities, 66 were positive for haemosporidians. Total prevalence was 32.7%. Great majority of infected birds (29 individuals) had moderate level of parasitemia. The most abundant haemosporidian genus was Haemoproteus with prevalence of 26.1%. All infected birds were
...
adults, whereas none of tested juveniles were infected. Mixed infection was recorded only in one bird. We identified 31 genetic lineages of haemosporidian parasites. Two new cytochrome b lineages of Plasmodium and Leucocytozoon were identified and found in hosts Common Chaffinch (Fringilla coelebs) and Golden Oriole (Oriolus oriolus). We identified three new host records for previously known lineages. The lineage GRW06 (Plasmodium elongatum) occurred in Common Chaffinch, while the lineages PARUS20 and PARUS25 (Leucocytozoon sp.) were recorded in Willow Tit (Poecile montanus) and Crested Tit (Lophophanes cristatus), respectively. We found statistically significant differences in the prevalence of three haemosporidian genera among resident and partial migratory birds. The difference in mean parasitemia was significant only between resident and partial migrants.
Faculty:
Универзитет у Новом Саду, Природно-математички факултет
Date:
27-09-2018
Keywords:
Hemosporidije / Haemosporidia / Haemoproteus / Plasmodium / Leucocytozoon / passerines / Haemoproteus / Plasmodium / Leucocytozoon / pevačice