Prediktivni značaj prisustva aleksitimije u proceni anksioznosti i depresivnosti kod studenata obolelih od bronhijalne astme
Predictive role of alexithymia in the assessment of anxiety and depression in students with bronchial asthma
Author
Stojanović Ristić, Snežana
Mentor
Milenković, Branislava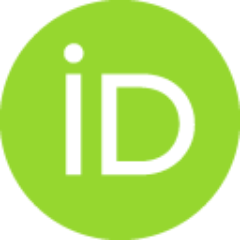 Committee members
Latas, Milan
Šipetić Grujičić, Sandra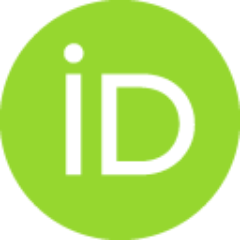 Milovanović, Srđan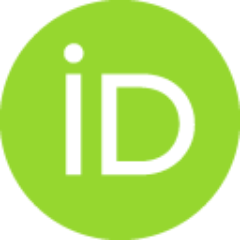 Minić, Predrag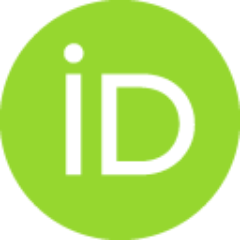 Abstract
Astma kao jedna od najčešćih hroničnih bolesti utiče ne samo na fizičko nego i na mentalno zdravlje pacijenta. U mlađoj populaciji, uključujući i studente univerziteta, astma je od posebnog značaja, zbog više prevalencije u poređenju sa drugim hroničnim bolestima. Adolescenti sa astmom su u dva puta većem riziku za psihološke poremećaje kao što su anksioznost i depresija i u povećanom riziku za smrtni ishod zbod nje. Anksioznost i depresivnost su nezavisni faktori rizika za lošu kontrolu astme. Uloga aleksitimije, kao posebne specifične psihološke karakteristike opisane kao smanjene mogućnosti u prepoznavanju i opisivanju emocija, i povezanost sa nivoom anksioznosti i depresivnosti u astmi, takođe je prepoznata. Prevalencija aleksitimije je procenjena na 8-19% u opštoj populaciji, ali je primećena i kod obolelih od hroničnih bolesti. Aleksitimija može biti povezana sa rekurentnim veoma teškim egzacerbacijama kod obolelih od astme. Postoji mali broj istraživanja koja su pratila specifič
...
nu ulogu aleksitimije u populaciji univerzitetskih studenta sa astmom. Cilj ove studije je bio da se odredi prevalencija aleksitimije kod studenata sa astmom, i njena relacija sa plućnom fumkcijom, anksioznošću i depresivnošću. Takođe, cilj je bio i validacija srpske verzije testa za kontrolu astme (ACT) kod obolelih od astme. Metod. Studija preseka je sprovedena u Zavodu za zdravstvenu zaštitu studenata u Beogradu, Srbija, i uključila je 210 studenata univerziteta sa astmom i 201 zdravog studenta kao kontrolnu grupu. Toronto aleksitimija skala (TAS-20) je korišćena za procenu aleksitimije i poređenje skorova tri glavna faktora aleksitimije: teškoće u prepoznavanju osećanja (Faktor 1), teškoće u opisivanju osećanja (Faktor 2) i eksterno orijentisano mišljenje (Faktor 3). Svi ispitanici su podvrgnuti spirometrijskom testiranju, procenjena im je kontrola astme korišćenjem Testa za kontrolu astme i na osnovu preporuka Globalne inicijative za astmu (GINE) i psihometrijski parametri su prezentovani Bekovom skalom depresivnosti (BDI) i Bekovom skalom anksioznosti (BAI). Psihometrijski skorovi izmereni ovim upitnicima su sumirani u Totalni psihometrijski skor (TPS) sa ciljem da se definiše odgovarajući psihološki poremećaj...
Asthma as one of the most prevalent chronic disease has impact not only on physical but also on mental health of the patient. In younger population, including university students, asthma is of special importance, having higher prevalence compared to other chronic diseases. Adolescents with asthma are at two-fold higher risk of psychological disorders such as anxiety and depression and are at increased risk for asthma death as well. Anxiety and depression are independant risk factors for poor asthma control. The role of alexithymia, as separate specific psychological feature described as lack of capability to identify and verbalize emotions, and association with levels of anxiety and depression in asthma has also been recognized. Prevalence of alexithymia is estimated to be 8-19% in general population, observed also in chronic diseases. Alexithymia may be related to recurrent very severe asthma exacerbations in patients with asthma. Limited research was published specifically at the rol
...
e of alexithymia in university student population with asthma. The aim of this study was to determine prevalence of alexithymia in students with asthma, and its relationship with pulmonary function, anxiety and depression. Also, the aim was to validate Serbian version of the Asthma control test (ACT) in patients with athma. Method. The cross-section study was conducted in the Institute for Students Health Care in Belgrade, Serbia, including 210 university students diagnosed with asthma and 201 healthy students as control group. Toronto Alexithymia Scale (TAS-20) was used for alexithymia assessment and compared with scores for the three main alexithymia factors: difficulty identifying feelings (Factor 1), difficulty describing feelings (Factor 2) and externally-oriented thinking (Factor 3). All subjects underwent spirometry. Asthma control was assessed by Asthma Control test (ACT) score and Global Initiative for Asthma (GINA) guidelines and psychometric parameters presented by Beck's Depression Index (BDI) and Beck's Anxiety Index (BAI). All these parameters were analyzed for correlation. Psychometric scores obtained by these questionnaires were summed (Total Psychometric Score-TPS) with the aim to define an appropriate psychological disorder...
Faculty:
Универзитет у Београду, Медицински факултет
Date:
28-09-2018
Keywords:
astma / Asthma / Alexithymia / Anxiety / Depression / Asthma Control Test / students / aleksitimija / anksioznost / depresivnost / Test kontrole astme / studenti