Kliničke i epidemiološke karakteristike sindroma multiple endokrine neoplazije tip 1 i mehanizmi inaktivacije MEN1 gena u tumorskim tkivima endokrinog i van endokrinog sistema
Clinical and epidemiological characteristics of multiple endocrine neoplasia type 1 and mechanisms of MEN1 gene inactivation in endocrine and non-endocrine tumor tissues.
Author
Isailović, Tatjana V.
Mentor
Damjanović, Svetozar
Committee members
Petakov, Milan
Novaković, Ivana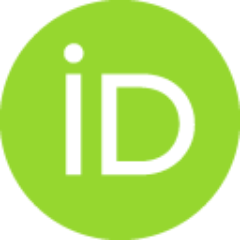 Medić Stojanoska, Milica

Abstract
Multipla endokrina neoplazija tip 1 (MEN1) je nasledni tumorski sindrom koji se u svom klasičnom obliku karakteriše pojavom primarnog hiperparatiroidizma (PHPT), neuroendokrinih tumora pankreasa (pNET) i pituitarnih adenoma (PA). Gen odgovoran za nastanak sindroma jeste MEN1 gen koji kodira protein menin, ubikvitarno eksprimirani protein koji učestvuje u brojnim ćelijskim procesima. Germinativna mutacija u MEN1 genu i gubitak heterozigotnosti (GH) govore u prilog tumor-supresorske uloge menina u ovim tumorima. Uprskos ubikvitarnoj ekspresiji menina, za MEN1 je karakteristična predilekcija za endokrine organe. Ipak, ni svi endokrini organi nemaju istu predispoziciju za nastanak tumora. Iako je GH očekivani mehanizam inaktivacije, izvesni stepen heterogenosti među tumorima postoji i u pogledu inaktivacije gena. Razlozi ovakve tkivne specifičnosti nisu razjašnjeni. Cilj studije: Cilj ove doktorske disertacije jeste da se ispitaju kliničke, patohistološke i genetske karakteristike pacijena
...
ta sa MEN1 sindromom, kao i analiza inaktivacije MEN1 gena u endokrinim i neendokrinim tumorima ovih pacijenata. Materijal i metode: retrospektivno su analizirane genetičke, kliničke i patohistološke karekteristike 102 uzastopna pacijenta sa MEN1 sindromom (prosečna starost 41,1  18,7 godina, od 3 do 72 godine, žene 68,6%, muškarci 31,4%). Direktno sekvenciranje i MLPA MEN1 gena sprovedeno je kod svih pacijenata. Gubitak genskog materijala 11q13 ispitivan je na 30 različitih uzoraka MEN1 tumora od 10 ispitanika. Rezultati: Analizirano je 75 indeksnih pacijenata i njihovih 27 srodnika koji su pripadali 31 različitoj porodici. PHPT je nađen kod 70/88, (79,5%), PA kod 59/88 (67%) a pNET kod 27/88 (30.7 %) pacijenata. Četrnaest (20,9%) pacijenata je bilo asimptomatsko. Mutacija u MEN1 genu je nađena kod 53,3% (40/75) indeksnih slučajeva, odnosno 65,7% u ukupnom broju ispitanika. Većina pacijenata su bile žene, ali je ovo naročito bilo izraženo među MEN1-negativnim pacijentima (86% odn. 59% kod nosilaca, p<0.01)...
Multiple endocrine neoplasia type 1 (MEN1) is an autosomal dominant heritable cancer syndrome characterized by the occurrence of primary hyperparathyroidism (PHPT), pancreatic neuroendocrine tumor (pNET) and pituitary adenoma (PA). The gene responsible for MEN1 is MEN1 tumor suppressor gene which encodes menin, ubiquitously expressed scaffold protein, influencing various cellular processes. The coexistence of heterozygous germline mutation in MEN1 gene, and loss of heterozygosity (LOH) in tumor tissues, demonstrates tumor suppressor role of menin in these tumors. Despite ubiquitous expression of menin, there is strong tissue specificity for endocrine tissue, but some endocrine organs are more frequently affected than other. Although LOH is an expected mechanism of gene inactivation in tumor-suppressor genes, there is heterogeneity in types of gene inactivation among tumors. The aim of the study: The aim of this doctoral thesis is to examine clinical, pathohistological and genetic chara
...
cteristics of patients with MEN1 syndrome, and to analyze mechanisms of inactivation of MEN1 gene in endocrine and non-endocrine MEN1 tumors in these patients. Materials and methods: Genetic, clinical and histopathological features were analyzed in a retrospective study of 102 consecutive patients with MEN1 (mean age 41,1  18,7 years, range 3 – 72, females 68,6%, males 31,4%). Direct sequencing and MLPA of MEN1 gene were performed in all patients. The presence of 11q13 loss was examined in 30 different MEN1 tumors belonging to 10 patients. Results: We have analyzed 75 index cases and 27 family members, belonging to 31 different families. PHPT was found in 70/88, (79,5%), PA in 59/88 (67%) and pNET in 27/88 (30.7 %) patients. Fourteen (20,9%) patients were asymptomatic...
Faculty:
Универзитет у Београду, Медицински факултет
Date:
27-09-2018
Keywords:
MEN1 sindrom / MEN1 syndrome / MEN1 gene / MEN1 phenocopy / novel mutations / loss of heterozigosity / endocrine and nonendocrine tumors / MEN1 gen / MEN1 fenokopija / novootkrivene mutacije / gubitak heterozigotnosti / endokrini i neendokrini tumori