Relacione norme, zavisnost i elementi kvaliteta odnosa između učesnika u kanalima marketinga u Republici Srbiji
Relational norms, dependence and the elements of relationship quality between participants in marketing channels in the Republic of Serbia
Author
Vajzović, Srđan
Mentor
Petković, Goran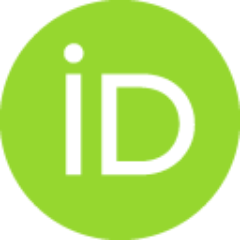 Committee members
Lovreta, Stipe
Bogetić, Zoran
Nojković, Aleksandra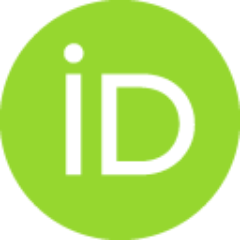 Abstract
Uspešno upravljanje odnosima u kanalima marketinga, odnosno ostvarivanje neophodnog nivoa koordinacije i saradnje, prepoznato je kao ključni faktor kreiranja vrednosti i ostvarivanja konkurentske prednosti, posebno imajući u vidu trendove razvijanja dugoročnih i sloţenih aranţmana izmedju učesnika. Perspektive analize transakcionih troškova i teorije relacionih ugovora sugerišu veliki značaj implementacije odgovarajuće organizacione strukture i mehanizama upravljanja procesima razmena. Upravljački mehanizmi moraju obezbediti neophodan nivo efikasnosti i prilagodljivosti sistema, odnosno zaštitu idiosinkratičkih investicija, posebno u uslovima neizvesnosti. Relacioni pristup, koji je konceptualno uobličio Ian Roderick Macneil, predvidja da su ponašanja i percepcije aktera odredjeni normama koje se vremenom razvijaju u odnosima razmene. U tom kontekstu se relacione norme posmatraju kao oblik implicitnog upravljačkog mehanizma, a koji je posebno relevantan u uslovima inherentne nekompletn
...
osti formalnih ugovora u dugoročnim odnosima. U ovom radu se analizira uticaj odnosa zavisnosti na razvoj relacionizma u kanalima marketinga. Takodje, u fokusu su upravljački kapaciteti relacionih normi u ostvarivanju neophodnog nivoa kvaliteta odnosa, oličenog u konstruktima poverenja, oportunizma i konflikata izmedju učesnika u razmenama. Relacionizam je, u ovom istraţivanju, odredjen nivoom relacionih normi solidarnosti, reciprociteta, fleksibilnosti, integriteta uloga i uzdrţavanja od upotrebe moći. Kako pokazuju relevantna prethodna istraţivanja, odnosi izmedju učesnika u kanalima marketinga i veze izmedju ključnih konstrukata su uslovljeni, izmedju ostalog, i kulturnim i institucionalnim faktorima, kao i kontekstom organizacije konkretnog kanala. Na osnovu toga se ukazuje potreba za istraţivanjem u specifičnim uslovima privrede Republike Srbije, kao i kanalu marketinga koji je bliţi tradicionalnoj organizaciji aktivnosti.
Successful management of marketing channel relationships, i.e. attaining the necessary level of coordination and cooperation, has been recognized as the key factor of value creation and achieving competitive advantage, especially having in mind trends of the development of long-term and complex arrangements among participants. As suggested by both the perspectives of Transaction Cost Analysis and Relational Contract Theory, the implementation of a suitable organizational structure and mechanisms for governing exchanges is of great importance. The purpose of these governance mechanisms is to ensure the necessary level of a system efficiency and adaptability, as well as the protection of idiosyncratic investments, particularly in conditions of uncertainty. Relational approach, conceptualized by Ian Roderick Macneil, envisages that participants' behaviours and perceptions are determined by norms which in time develop in exchange relations. In that context, relational norms are seen as a f
...
orm of implicit governance mechanism, particularly relevant considering an inherent incompleteness of formal contracts in long-term relations. The impact of dependence relations on development of relationalism in marketing channels is being analyzed in this paper. Moreover, the focus is on the governing capacity of relational norms in the achievement of the necessary level of relationship quality, represented by the constructs of trust, opportunism, and conflicts among participants in exchanges. In this research, relationalism is determined by the level of relational norms of solidarity, reciprocity, flexibility, role integrity and restraint in the use of power. As indicated by relevant previous researches, relations between marketing channels participants, as well as between key constructs, are determined among other, by cultural and institutional factors, also by the context of the organization of a particular channel. Having that in mind, there is a need to conduct a research in the specific conditions of the economy of the Republic of Serbia, as well as in the marketing channel which is vii closer to traditional organization of exchange activities.
Faculty:
Универзитет у Београду, Економски факултет
Date:
28-09-2018
Keywords:
kanali marketinga / marketing channels / governance mechanisms / relational norms / dependence / opportunism / conflict / trust / upravljački mehanizmi / relacione norme / zavisnost / oportunizam / konflikti / poverenje