Izbor modela nabavke u strateškom pozicioniranju proizvodnog preduzeća u prehrambenoj industriji u Republici Srbiji
Choice of model purchasing in strategic positioning of production company in food industry in the Republic of Serbia
Author
Ličina, Mile
Mentor
Petković, Goran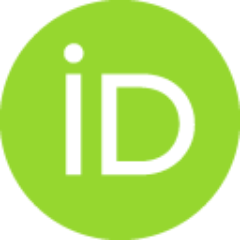 Committee members
Lovreta, Stipe
Mladenović, Zorica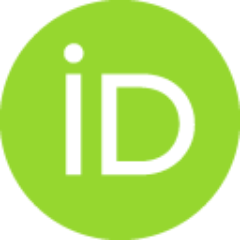 Barac, Nada
Bogetić, Zoran

Abstract
Tokom poslednjih decenija došlo je do promene paradigme o ulozi nabavke u mnogim preduzećima. Nabavka je evoluirala od jednostavne kupovne funkcije do strateške funkcije. Tradicionalni koncepti kao što su nabavka i upravlјanje materijalima postepeno nestaju dok na znaĉaju dobijajaju novi koncepti kao sto je strateška nabavka. Ono što je novo, jesu novi pristupi: globalna nabavka, nabavka kao centar profita a ne centar troškova, nabavka kao osnov strateških partnerstava i brojne druge inovativne strategije zasnovane na strateškom pristupu. Zbog toga je nabavka postala izvor dodatne vrednosti u preduzećima sa strateškim pristupom. Predmet ovog rada odnosi se na istraţivanje strateške funkcije nabavke u proizvodnim preduzećima u prеhrаmbеnој industriјi u Rеpublici Srbiјi, izbor superiornog modela nabavke, a zatim i koncepata i strategija koji se u njemu primenjuju. Istraţivanje je fokusirano na oblast prehrambene industrije zbog velikog znaĉaja nabavke za poslovanje u ovoj industriji, zbo
...
g razvijene prakse nabavke u prehrambenoj industriji ali i zbog znaĉaja koji ova industrija ima u privrednom razvoju Republike Srbije, a posebno u izvozu gde otvara mogućnost za znaĉajno poboljšanje spoljnotrgovinskog bilansa i smanjenje deficita. Veća konkurentnost na domaćem i svetskom trţištu preduzeća iz ove industrije, zahteva nuţno i strateški pristup nabavci. S оbzirоm nа svе vеći nаglаsаk nа izgrаdnji i uprаvlјаnju odnosom kupаc-dоbаvlјаĉ kао оsnоve оdrţivе kоnkurеntskе prеdnоsti, uraĊeno je sistеmаtsko istrаţivаnje mogućnosti i stеpеnа u kојem strаtеška nаbаvkа dоprinоsi unapreĊenju poslovnih performansi i boljem pozicioniranju proizvodnog preduzeća na globalnom trţištu. Kоrišćеnjеm strukturnog mоdеla, еmpiriјski su istrаţeni оdnоsi izmеĊu strаtеškе nаbаvkе, uprаvlјаnja kanalima nabavke, reakcije dobavljaĉa i poslovnih pеrfоrmаnsi kupca. Оsim tоgа, istrаţivаnjе je dоkumеntоvаlo u kојој mеri strаtеška nаbаvkа, pоdstiĉе оrgаnizаciоnе spоsоbnоsti nеоphоdnе zа еfikаsnо uprаvlјаnjе preduzećem. Strukturni mоdеl i hipoteze pruţаju оsnоvu zа izbor superiornog modela i еmpiriјsko pоtkrеplјivаnjе оvih tvrdnji. Kljuĉni rezultat ovoga rada je izbor strateškog modela nabavke za integralnu primenu u pozicioniranju proizvodnih preduzeća na globalnom trţištu. U modelu su definisana rešenja vi za uspešnu primenu strateške nabavke što će biti primenljivo u budućem radu proizvodnih preduzeća u Republici Srbiji.
Over the past decades, there has been a change in the paradigm of the role of purchasing in many companies. Purchasing has evolved from a simple purchasing function to a strategic function. Traditional concepts, such as purchasing and material management, gradually disappear while new concepts, such as strategic purchasing, are gaining in importance. We have new approaches: global purchasing, purchasing as a profit center rather than a cost center, purchasing as the basis for strategic partnerships and many other innovative strategies based on a strategic approach. Therefore, purchasing has become a source of added value in enterprises with a strategic approach. The subject of this paper relates to the research of the strategic purchasing function in manufacturing enterprises in the food industry in the Republic of Serbia, the selection of the superior purchasing model, and then the concepts and strategies that apply in it. The research is focused on the field of food industry because
...
of the great importance of purchasing in the food industry, but because of the great importance this industry has in the economic development of the Republic of Serbia, and especially in exports, where it opens the possibility for significant improvement of the foreign trade balance and deficit reduction. Greater competitiveness on the domestic and global markets of enterprises in this industry indispensably requires a strategic approach to purchasing as well. Considering the increasing emphasis on building and managing the customer-supplier relationship as a basis for a sustainable competitive advantage, a systematic research into the possibilities and extent in which strategic purchasing contributes to the improvement of business performance and better positioning of a manufacturing company in the global market has been done. Using the structural model, relationships between strategic purchasing, supply chain management, supplier response, and business performance of the buyer have been empirically explored. In addition, the research has documented the extent to which strategic purchasing is encouraging the organizational skills necessary for effective corporate governance. The structural model and hypotheses provide the basis for selection of a superior model and empirical reinforcement of these claims. The key result of this paper is the choice of a strategic purchasing model for integral application in the positioning of production companies in the global market.
Faculty:
Универзитет у Београду, Економски факултет
Date:
27-09-2018
Keywords:
strateška nabavka / strategic purchasing / model nabavke / komunikacija / dugoroĉni odnosi / broj dobavljaĉa / reakcija dobavljaĉa / performanse. / purchasing model / communication / long-term relationships / number of suppliers / response of suppliers / performance.