Uticaj redoks disbalansa i inflamacije na aktivnost enzima paraoksonaze 1 i njegovu distribuciju na lipoproteinima visoke gustine u sindromu policističnih jajnika - efekat na kardiovaskularni rizik
Impact of redox imbalance and inflammation on activiy of paraoxonase 1 and its distribution in high density lipoprotein in policistic ovary sindrome - effect on cardiovascular risk
Author
Perović Blagojević, Iva M.
Mentor
Ignjatović, Svetlana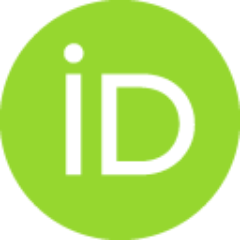 Committee members
Kotur-Stevuljević, Jelena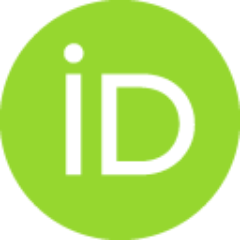 Macut, Đuro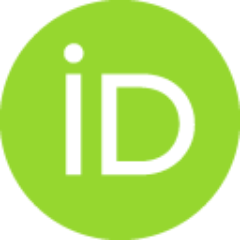 Vekić, Jelena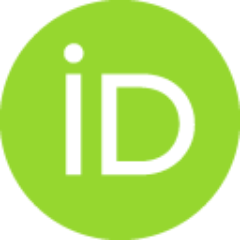 Abstract
Sindrom policističnih jajnika (PCOS) je najčešći endokrinološki poremećaj kod žena u reproduktivnom periodu. Pored reproduktivnih poremećaja, ovaj sindrom karakterišu različite kardiometaboličke komplikacije kao što su gojaznost, insulinska rezistencija (IR), dislipidemija, oksidativni stres (OS), hronična inflamacija, subklinička ateroskleroza i u daljoj budućnosti razvoj kardiovaskularnih bolesti (KVB). Nealkoholna masna bolest jetre (NAFLD) povezana je sa IR i kardiovaskularnim rizikom, ali nije razjašnjeno da li PCOS i NAFLD deluju aditivno na kardiovaskularni rizik. Ključni faktori rizika koji kompleksnim mehanizmima deluju u PCOS su dislipidemija, OS i hronična niskostepena inflamacija. U cilju procene zajedničkih efekata ovih faktora rizika u PCOS, definisali smo zbirni skor skora dislipidemije, oksidativno-stresnog skora i skora inflamacije (DOI skor). Žene sa PCOS imaju značajno izmenjen lipidni profil koji se odlikuje kvalitativnim promenama LDL (lipoprotein male gustine) i H
...
DL (lipoprotein visoke gustine) čestica, u smislu promene njihove veličine, proteinskog i lipidnog sastava. Paraoksonaza 1 (PON1) je antioksidativni enzim, čija aktivnost i koncentracija mogu biti smanjene u stanjima OS, čime se dodatno povećava rizik za razvoj KVB. Cilj ove studije je bio da se proceni rizik za razvoj KVB kod žena sa PCOS i ispita kombinovani uticaj različitih pojedinačnih faktora rizika koji su prisutni u ovom sindromu na nivo kardiovaskularnog rizika. Ispitivan je redoks status, prisustvo i vrsta dislipidemije, nivo inflamacije kao i cirkulišuća aktivnost enzima PON1 u PCOS, odnosno sposobnost DOI skora da razlikuje žene sa PCOS u odnosu na zdrave žene. Analizirana je distribucija LDL i HDL lipoproteinskih subfrakcija i prvi put u ovoj studiji aktivnost PON1 na HDL 2 i HDL 3 subfrakcijama kod žena sa PCOS i njihov doprinos proceni rizika za razvoj KVB. U istraživanju je učestvovalo 168 žena sa PCOS i 96 zdravih žena (kontrolna grupa, KG). Istraživanje je sprovedeno u skladu sa etičkim standardima datim u Helsinškoj deklaraciji i obuhvatilo je dve studije. U prvoj studiji ispitivan je uticaj gojaznosti na kardiovaskularni rizik kod žena sa PCOS. Određivani su antropometrijski parametri, parametri lipidnog statusa, markeri inflamacije, koncentracije glukoze, transaminaza, polnih, adenohipofiznih hormona, globulina koji vezuje polne hormone (SHBG) i androgena...
Polycystic ovary syndrome (PCOS) is the most common endocrine disorder in women of reproductive age. In addition to reproductive disturbance, the syndrome is characterised by various cardiometabolic complications such as obesity, insulin resistance (IR), dyslipidemia, oxidative stress (OS), chronic inflammation, subclinical atherosclerosis and future cardiovascular disease (CVD) development. Despite both IR and cardiovascular risk being associated with non-alcoholic fatty liver disease (NAFLD), some uncertainty remains whether PCOS and NAFLD act additively on cardiovascular risk. The key PCOS risk factors that act by complex mechanisms are dyslipidemia, OS and chronic low-grade inflammation. In order to assess their mutual effects in PCOS a summary score for dyslipidemia, OS and inflammation (the DOI score) has been proposed. PCOS patients have a significantly modified lipid profile characterised by qualitative changes in LDL (low density lipoprotein) and HDL (high density lipoprotein)
...
particles, in terms of their size, protein and lipid composition. Paraoxonase 1 (PON1), an antioxidant enzyme, whose activity and concentration is reduced in conditions of OS further increases the risk of developing CVD. The aim of this study was to evaluate CVD risk in PCOS patients by determining the influence of various risk factors alone (oxidative stress status, presence and type of dyslipidemia, level of inflammation and the activity of PON1) or combined (the DOI score) to test their ability to discriminate patients from healthy controls. The distribution of LDL and HDL lipoprotein subfractions was analysed. For the first time, PON1 activity was measured in HDL 2 and HDL 3 subfractions in PCOS patients and its contribution to CVD risk was determined. The research included 168 PCOS patients and 96 healthy women (control group) and was conducted respecting the principles set out in the Declaration of Helsinki. The research comprised two studies. The first study commenced by examining the effect of obesity on CVD risk in patients. Anthropometric parameters, lipid status parameters, inflammatory markers, concentration of glucose, transaminases, sex and anterior pituitary hormones, sex hormone binding globulin (SHBG) and androgens were measured...
Faculty:
Универзитет у Београду, Фармацеутски факултет
Date:
27-09-2018
Keywords:
sindrom policističnih jajnika / polycystic ovary syndrome / procena kardiovaskularnog rizika / nealkoholna masna bolest jetre / oksidativni stres / dislipidemija / inflamacija / paraoksonaza 1 / LDL i HDL subfrakcije / cardiovascular risk assessment / non-alcoholic fatty liver disease / oxidative stress / dyslipidemia / inflammation / paraoxonase 1 / LDL and HDL subfractions