Identifikacija i molekularna karakterizacija herpesvirusa konja
Identification and molecular characterization of equine herpesviruses
Author
Radalj, Andrea S.
Mentor
Milić, Nenad
Committee members
Nišavić, Jakov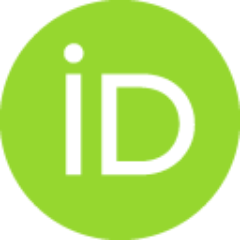 Krnjaić, Dejan
Valčić, Miroslav
Jovanović, Tanja

Abstract
Cilj ove doktorske disertacije je identifikacija i molekularna karakterizacija sojeva herpesvirusa konja poreklom iz uzoraka od konja sa teritorije Republike Srbije i Republike Srpske (BiH) kao i arhiviranih sojeva EHV-1 Katedre za mikrobiologiju Fakulteta veterinarske medicine Univerziteta u Beogradu. Arhivirani sojevi EHV-1 su liofilizati pomenutog virusa izolovani osamdesetih godina prošlog veka iz uzoraka pobačenih fetusa konja, kao i iz uginule novorođene ždrebadi sa ergele "Ljubičevo". Ispitivani su uzorci poreklom od ukupno 137 nevakcinisanih konja sa ergela i iz privatnog sektora koji su obuhvatali 112 uzoraka nosnih briseva i 100 uzoraka organa - submandibularnih limfnih čvorova, slezine, produžene moždine i kičmene moždine prikupljenih od 25 konja. Prikupljeni uzorci nosnih briseva i organa konja su primenom klasičnih i molekularnih metoda virusološke dijagnostike ispitivani na prisustvo konjskih herpesvirusa 1, 4, 2 i 5 (EHV-1, EHV-4, EHV-2 i EHV-5), dok su arhivirani sojevi
...
ispitivani primenom molekularnih metoda u cilju molekularne karakterizacije. Posle izolacije i identifikacije virusa na kulturi tkiva primenom testa virus neutralizacije, direktne imunofluorescencije i metode Nested multiplex PCR od ukupno 212 ispitivanih uzoraka organa i nosnih briseva konja prisustvo konjskog herpesvirusa 1 je utvrđeno u 72 uzorka, dok je metodom izolacije virusa na kulturi ćelija sa identifikacijom primenom metode Nested multiplex PCR iz prethodno navedenih uzoraka konjski herpesvirus 5 detektovan u 7 uzoraka, a konjski herpesvirusi 4 i 2 nisu izolovani ni iz jednog uzorka nosnih briseva i organa konja. Primenom metode Nested multiplex PCR za ispitivanje prisustva nukleinskih kiselina konjskih herpesvirusa 1, 4, 2 i 5 direktno u uzorcima ispitivanog materijala (organa i nosnih briseva konja) detektovano je ukupno 162 uzorka pri čemu je EHV-1 detektovan u 153 uzorka, EHV-4 u 11, EHV-2 u 4, a EHV-5 u 23 uzorka ispitivanog materijala. Od ukupnog broja pozitivnih uzoraka mešovite infekcije sa dva ili više konjska herpesvirusa utvrđene su u 16,67% uzoraka, pri čemu su EHV-2 i EHV-4 identifikovani isključivo u okviru mešovitih infekcija sa EHV-1 i/ili EHV-5...
The aim of this PhD thesis was the identification and molecular characterization of equine herpesviruses from horses originating from the Republic of Serbia and The Republic of Srpska (Bosnia and Herzegovina), as well as archivated EHV-1 strains in the possession of The Department of Microbiology, Faculty of Veterinary Medicine, University of Belgrade. Archivated EHV-1 strains were isolated during abortion storms that occured on "Ljubičevo" stud farm during the 1980s. Samples originating from 137 unvaccinated horses from stud farms and private breeders, i.e. 112 nasal swab samples and 100 organ samples from 25 horses (submandibular lymph nodes, spleen, spinal cord and medulla) were examined for the presence of equine herpesviruses 1, 4, 2 and 5 (EHV-1, EHV-4, EHV-2 and EHV-5) using standard and molecular virological methods. Archivated EHV-1 samples were examined by molecular methods in order to perform their genetic characterization. Equine herpesvirus 1 was isolated and identified by
...
virus neutralization test, direct immunofluorescence and Nested multiplex PCR in 72 samples. Equine herpesvirus 5 was isolated from 7 examined samples and identified by Nested multiplex PCR, whilst the isolation of EHV-4 and EHV-2 was not successful. The direct examination of the presence of equine herpesviruses 1, 4, 2 and 5 was performed by Nested multiplex PCR directly from the samples of organs and nasal swabs and confirmed 162 positive samples of which 16.67% accounted for mixed infections with multiple equine herpesviruses. Equine herpesvirus 1 was confirmed in 153 samples, EHV-4 in 11, EHV-2 in 4 and EHV-5 in 23 samples, whilst EHV-2 and EHV-4 were only detected in mixed infections with EHV-1 and/or EHV-5. Partial gB gene nucleotide sequences of identified EHV-1 strains were 98 to 100% homologous amongst each other and with sequences from GenBank whilst their phylogenetic analysis showed grouping with strains from Turkey, UK, USA and Japan...
Faculty:
Универзитет у Београду, Факултет ветеринарске медицине
Date:
13-07-2018
Projects:
Keywords:
EHV-1 / EHV-1 / EHV-4 / EHV-2 / EHV-5 / konji / izolacija virusa / imunofluorescencija / Nested multiplex PCR / sekvenciranje / molekularna karakterizacija / EHV-4 / EHV-2 / EHV-5 / horses / virus isolation / immunofluorescence / Nested multiplex PCR / sequencing / molecular characterization