Uticaj dodavanja neorganskog fosfora različitog porekla u ishrani brojlera na proizvodne rezultate i stepen mineralizacije koštanog sistema
Impact of differnet inorganic phosphorus sourecs in broilers feed on production performances and bone mineralization
Author
Pavlović, Marija S.
Mentor
Markovć, Radmila
Committee members
Šefer, Dragan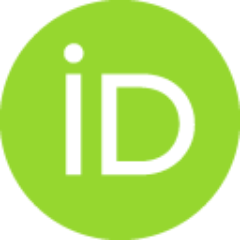 Krstić, Nikola
Baltić, Milan Ž.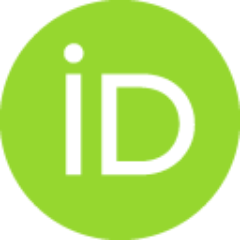 Nešić, Ksenija

Abstract
Fosfor je mineral od esencijalnog značaja, budući da je uključen u većinu metaboličkih funkcija u organizmu. Biološka iskoristivost ovog minerala iz biljnih hraniva je ograničena, usled toga što je u njima fosfor prisutan u formi fitinske kiseline i njenih soli – fitata. Stoga je neophodno uključivanje neorganskih izvora fosfora u obrok za živinu, u cilju obezbeđivanja optimalnih količina fosfora dostupnog organizmu za apsorpciju. Brojni su faktori koji utiču na stepen apsorpcije fosfora iz kompletne smeše (koncentracija ukupnog fosfora u hrani, odnos fitinske i nefitinske komponente, koncentracija kalcijuma u smeši, odnos kalcijuma i fosfora, prisustvo vitamina D, uzrast i genotip jedinki...). Cilj ovde izvedenog ogleda je da se ispita uticaj ishrane brojlera obrocima sa i bez dodatog monokalcijum fosfata, kao izvora neorganskog fosfora u hrani, na proizvodne rezultate, iskoristivost fosfora i zdravstveno stanje brojlera, sa posebnim osvrtom na stepen mineralizacije koštanog sistema.
...
U ogled je uključeno 300 jednodevne piladi i, to tri grupe po 100 jedinki ujednačnih po polu i telesnoj masi. Ogledni period podeljen je u tri faze (1 -21. dan, 22 – 35. dan i 36 – 42. dan), tokom kojih se ishrana piladi razlikovala samo u pogledu sadržaja i porekla mineralnih hraniva. Kontrolna grupa piladi hranjena je hranom bez dodatog mineralnog hraniva, dok je u hranu ogledne grupe O – I uključen monokalcijum fosfat proizvođača "Elixir Feed" DOO iz Šapca, a u hranu ogledne grupe O – II uvozni monokalcijum fosfat. Tokom ogleda praćeni su proizvodni rezultati (telesna masa, ukupni i dnevni prirast, konzumacija hrane, konverzija hrane). Po 10 jedinki iz svake ogledne grupe prebačeno je 11. i 25. dana u metaboličke kaveze, da bi se obezbedilo uzimanje uzoraka fecesa u cilju ispitivanja prividne i prave svarljivosti fosfora...
Phosphorus (P) is an essential mineral for animals, due to its role in majority of metabolic functions. Bioavailability of P from plant feed is limited, because P in plants is present in the form of phytic acid or its salts - phytates. Thus, the inclusion of inorganic phosphorus sources in poultry feed is necessary in order to ensure optimum amounts of available phosphorus. Numerous factors affect the level of absorption of the phosphorus from the complete mixture (concentration of total phosphorus in the diet, ratio of phytinine and non-phytin component, concentration of calcium in the mixture, calcium and phosphorus ratio, vitamin D, age and genotype...). The aim of this trial was to examine the impact of feeding broilers with and without addition of monocalcium phosphate in complete feed mixture, on production performances, phosphorus digestibility and health condition of broilers, with a special focus on bone mineralization. The trial included 300 one-day-old broilers, both sexes,
...
which were randomly divided into three groups – by one hundred birds each. The experiment lasted 42 days, and was divided into three periods (days 1 – 21 for starter, days 22 – 35 for grower, and days 36 – 42 for finisher). One group of broilers (control group) was fed diet without the addition of MCP (basal diet). The other two groups of broilers received diets with the addition of two different kinds of MCP (the one was originating from "Balakovo Mineral Fertilizers", Balakovo, Russia (O – II experimental group), and the other one was produced by "Elixir Feed" DOO, Šabac, Serbia (O – I experimental group)). The production results (average body weight, average daily gain, feed intake and feed to gain ratio) were monitored during the trial. At day 11 and day 25, by 10 birds from each group were placed into the individual balance cages, in order to provide the collection of feces during five consecutive days...
Faculty:
Универзитет у Београду, Факултет ветеринарске медицине
Date:
12-07-2018
Keywords:
živina / poultry / brojleri / fosfor / monokalcijum fosfat / svarljivost / kost / mineralizacija / broilers / phosphorus / monocalcium phosphate / digestibility / bone / mineralization