Kvalitet života bolesnika sa aneurizmom abdominalne aorte lečenih endovaskularnim procedurama
Quality of life in patients with abdominal aortic aneurysm treated with endovascular procedures
Author
Krstić, Nevena M.
Mentor
Davidović, Lazar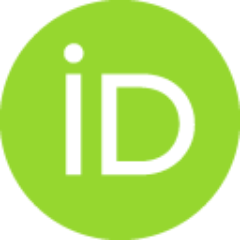 Committee members
Pekmezović, Tatjana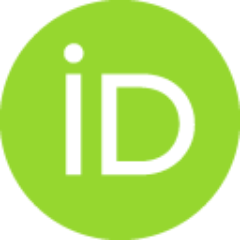 Matanović, Dragana
Popović, Vladan

Abstract
Aneurizma abdominalne aorte (AAA) je lokalizovano, trajno proširenje koje njen dijametar širi za najmanje 50%. Odluka o načinu lečenja i postavljanja indikacija za rekonstrukciju, zavisi od veličine aneurizme, prisustva pridruženih bolesti i anatomsko-morfološkim karakteristikama AAA i femoralnih arterija. CILJ ove studije bio je istraživanje dinamike promena kvaliteta života vezanog za zdravlje (HRQoL) tokom perioda od 12 meseci nakon endovaskularnog ili otvorenog hirurškog pristupa operaciji AAA. MATERIJAL I METODE: Na Klinici za vaskularnu i endovaskularnu hirurgiju KCS u periodu od 1. januara 2007. do 1. januara 2015. operisano je 100 bolesnika otvorenom hirurgijom i 99 bolesnika endovaskularnim stent graftom (EVAR). Upitnik HRQoL (SF-36) je primenjen kod pacijenata pre, posle 1 meseca i 12 meseci nakon intervencije AAA. Osim toga, uzrok smrti je zabeležen u obe grupe u periodu od 72 meseca. Veličina svih razlika u HRQoL rezultatima u posmatranom periodu izračunata je kao veličina
...
efekta (ES). Kvalitet života ispitivan je i EQ-5D upitnikom u istim vremenskim intervalima, pre operacije, nakon 1 meseca i nakon 12 meseci u obe grupe ispitanika. REZULTATI ove studije ističu da je grupa koja je AAA rešila endovaskularnim stent graftom doživela značajno poboljšanje u većini domena SF-36 (posebno u područjima orijentisanim na mentalno zdravlje), kao i u oba kompozitna rezultata, mesec dana nakon intervencije, ali taj efekat nije bio održiv posle 12 meseci. Nasuprot tome, podgrupa pacijenata koji su AAA rešili na konvencionalan klasičan pristup, pokazuju pretežno stabilan kvalitet života mesec dana nakon intervencije, sa značajnom tendencijom na velika poboljšanja u svim domenima SF-36 nakon 12 meseci. ZAKLJUČAK: Dobijeni rezultati sugerišu da se procena kvaliteta života nakon različitih hirurških pristupa AAA mogu smatrati najadekvatnijim pokazateljem efikasnosti operativnog lečenja u prvih godinu dana, kao i da je neophodno dugoročno praćenje.
Aneurysm of the abdominal aorta (AAA) is a localized, permanent extension that widens its diameter by at least 50%. The decision on the method of treatment and the setting of indications for reconstruction depends on the size of aneurysm, the presence of associated diseases and the anatomical and morphological characteristics of AAA, and femoral arterial. THE GOAL of this study was to investigate the dynamics of health-related lifestyle changes (HRQoL) over a period of 12 months after an endovascular (EVAR) or open surgical approach to AAA surgery. MATERIAL AND METHODS: On the Clinic for Vascular and Endovascular Surgery Clinical Centre of Serbia, from January 1, 2007 to January 1, 2015, 100 patients with open surgery and 99 patients with endovascular stent graft (EVAR) were operated. The HRQoL (SF-36) questionnaire was applied in patients before, after 1 month and 12 months after AAA intervention. In addition, the cause of death was recorded in both groups for 72 months. The size of a
...
ll differences in HRQoL results in the observed period was calculated as the effect size (ES). The quality of life was also examined by the EQ-5D questionnaire at the same time intervals, before surgery, after 1 month and after 12 months in both groups of subjects. RESULTS: from this study point out that the group that AAA resolved with endovascular stent graft has undergone significant improvement in most SF-36 domains (especially in mental health domains), as well as in both composite results, a month after intervention, but this effect was not sustainable after 12 months. In contrast, a subset of AAA patients resolved to a conventional classical approach, showing a predominantly stable quality of life one month after intervention, with a significant tendency for major improvements in all SF-36 domains after 12 months. CONCLUSION: The obtained results suggest that the HRQoL assessment following various AAA surgical approaches can be considered as one of the the most valuable indicator of the effectiveness of operative treatment in the first year, as well as for the evaluation of the long-term intervention-related outcomes.
Faculty:
Универзитет у Београду, Медицински факултет
Date:
20-09-2018
Keywords:
kvalitet života / quality of life / open surgery / EVAR / otvorena hirurgija / EVAR