Povezanost mehaničke asinhronije leve komore, volumetrijskog odgovora i dugoročnog preživljavanja bolesnika sa hroničnom srčanom slabošću lečenih resinhronizacionom terapijom
The association of left ventricular mechanical dyssynchrony, volumetric response and long-term survival in patients with chronic heart failure treated with cardiac resynchronization therapy
Author
Stanković, Ivan
Mentor
Nešković, Aleksandar N.
Committee members
Putniković, Biljana
Ristić, Arsen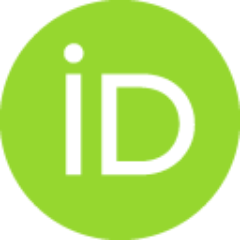 Stojšić Milosavljević, Anastazija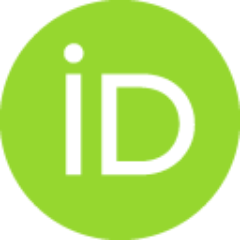 Abstract
Resinhronizaciona terapija (RT) postala je deo standardnog lečenja bolesnika sa srčanom insufucijеncijom i proširenim QRS intervalom, ali oko 30-50% bolesnika ne odgovori adekvatno na ovaj vid lečenja. Postojanje mehaničke asinhronije (MA) čini se logičnim preduslovom uspeha RT, ali su dosadašnji rezultati bazirani na ovom principu bili razočaravajući. Novi princip definisanja MA zasnovan na vizuelnim fenomenima asinhrone kontrakcije leve komore mogao bi da poboljšlja selekciju kandidata za RT. Cilj Istražiti povezanost vizuelno procenjene MA, volumetrijskog odgovora i dugoročnog preživljavanja bolesnika sa srčanom insuficijencijom lečenih RT i uporediti odgovor bolesnika sa intrinzičkim i jatrogenim blokom leve grane (BLG). Metode Istraživanjem je obuhvaćeno 1060 bolesnika lečenih RT prema važećim preporukama i 155 bolesnika koji nisu lečeni RT. MA je definisana kao prerana kontrakcija septuma i klaćenje vrha leve komore i vizuelno je procenjena pre i 12±6 meseci nakon implantacije RT
...
pejsmejkera. Volumetrijski odgovor je definisan kao smanjenje end-sistolnog volumena leve komore (ESV) za ≥15%. Smrt bilo kog porekla tokom prosečnog perioda praćenja od 46 meseci nakon implantacije bila je primarni ishod istraživanja. Rezultati Oba parametra MA, ukoliko su korigovana RT, udruženi su sa volumetrijskim odgovorom sa tačnošću od 82% (klaćenje vrha) i 77% (septalni trzaj). Takođe, oba parametra su nezavisno udružena sa boljim preživljavanjem nakon RT i imaju dodatnu vrednost u odnosu na kliničke parametre i širinu QRS intervala u identifikaciji odgovora na RT (klaćenje vrha: koeficijent rizika 0.40, 95% interval poverenja (IP) 0.30–0.53, p<0.001; septalni trzaj: koeficijent rizika 0.45, 95% IP 0.34–0.61, p<0.001). Smanjenje ESV nezavisno je udruženo sa preživljavanjem, tako da je svakih 10% smanjenja ESV udruženo sa 8% smanjenja mortalieta (p = 0.0039). Nije bilo značajnih razlika u volumetrijskom odgovoru (unakrsni odnos 0.71; 95% IP 0.33 – 1.53; p=0.385) i dugoročnom preživljavanju bolesnika sa intrinzičkim i jatrogenim BLG (koeficijent rizika 1.101; 95% IP 0.658 – 1.842; p=0.714)...
Cardiac resynchronization therapy (CRT) has become an established treatment option for patients with heart failure (HF) and wide QRS width, but 30-50% of patients do not respond to this treatment. The presence of mechanical dyssynchrony (MD) seems like a logical prerequisite for CRT success but previous results have been disappointing. New principles of defining MD based on visual phenomena of left ventricular dyssynchronous contraction might improve patient selection for CRT. Aims To investigate the relationship of visually assessed MD, volumetric response, and longterm survival of HF patients undergoing CRT and to compare CRT response of patients with intrinsic and iatrogenic left bundle branch block (LBBB). Methods A total of 1060 patients treated with CRT under current guidelines and 155 patients eligible for but not treated with CRT were included. MD was defined as a premature septal contraction (septal flash, SF) or apical rocking (ApRock) and was visually assesed before and 12±6
...
months post-implantation. Volumetric response was defined as a left ventricular endsystolic volume (ESV) decrease of ≥15%. The occurrence of death of any cause during a median period of 46 months was the primary endpoint of the study. Results Both parameters of MD, if corrected by CRT, were associated with reverse remodelling with an accuracy of 82 and 77%. In addition, both parameters were independently associated with lower all-cause mortality after CRT and had an incremental value over clinical variables and QRS width for identifying CRT responders (ApRock: hazard ratio 0.40, 95% confidence interval (CI) 0.30–0.53, p< 0.001); SF: hazard ratio 0.45 95% CI 0.34–0.61, p< 0.001). ESV change is independently associated with survival, with an 8% reduction in mortality for every 10% decrease in LVESV (p=0.0039). There was no significant difference in volumetric response (odds ratio 0.71; 95% CI 0.33 – 1.53; p=0.385) and long-term survival between patients with RVP and intrinsic LBBB (hazard ratio 1.101; 95% CI 0.658 – 1.842; p= 0.714)...
Faculty:
Универзитет у Београду, Медицински факултет
Date:
26-09-2018
Keywords:
mehanička asinhronija / mechanical dyssynchrony / resinhronizaciona terapija / preživljavanje / ehokardiografija / cardiac resynchronization therapy / survival / echocardiography