Prognostički značaj elektroencefalografskog nalaza kod novorođenčadi sa epileptičkim napadima
Prognostic significance of electroencephalographic findings in neonates with epileptic seizures
Author
Vučetić Tadić, Biljana D.
Mentor
Vukomanović, Vladislav
Committee members
Nikolić, Dimitrije
Nešić, Dejan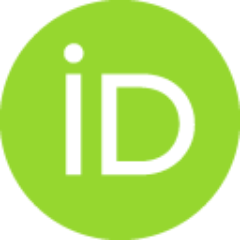 Milovanović, Maja

Abstract
Epileptički napadi su najčešći neurološki poremećaj kod novorođenčadi i često prvi znak neurološke disfunkcije. Oni su predmet mnogih naučnih i kliničkih ispitivanja zbog njihovog snažnog prediktivnog uticaja na kognitivna i razvojna oštećenja. Etiologija neonatalnih napada je veoma heterogena, uglavnom akutna reaktivna. Veoma je važno odrediti uzroke neonatalnih napada, jer etiologija ima značajan uticaj na prognozu i ishod i utiče na dalje terapijske strategije. Ciljevi: Procena dugoročnog ishoda i utvrđivanje prediktora prognoze kod dece sa neonatalnim napadima. Materijal i metode: Retrospektivna studija je obuhvatila novorođenčad sa epileptičkim napadima koja su se lečila u Institutu za zdravstvenu zaštitu majke i deteta Srbije "Dr Vukan Čupić" u Beogradu od 1. januara 2005. godine do 31. decembra 2015. godine. Podaci su dobijeni iz istorija bolesti i baze podataka elektroencefalograma (EEG). Procenjena je prediktivna vrednost sledećih parametara: karakteristike pacijenata (pol, ge
...
stacijska starost, telesna masa na rođenju, ocean na rođenju, primena mehaničke ventilacije), etiologija, karakteristike napada (tip, vreme početka, farmakorezistencija) i EEG nalaz (osnovna aktivnost, paroksizmalne promene). Ishod neonatalnih napada je procenjen na kraju perioda praćenja i kategorisan je kao smrtni ishod, neurološki nalaz, razvojni količnik i epilepsija. Univarijantna i multivarijantna logistička regresiona analiza korišćene su za procenu prediktora ishoda neonatalnih napada. Rezultati: Ispitivanjem je obuhvaćeno 168 novorođenčadi (109 muškog pola, 59 ženskog pola) sa epileptičkim napadima, prosečnog uzrasta 4 godine (SD 3.4) na kraju praćenja (opseg 1-12 godina). Normalni neurološki razvoj bez epilepsije zabeležen je kod 131 pacijenta (78%), neurološke abnormalnosti kod 31 (19,0%), nepovoljan razvojni količnik kod 28 (17,2%), epilepsija kod 12 (7,4%) i smrtni ishod kod 7 pacijenata (4,17%). Zaključak: Dugotrajni ishod kod dece sa neonatalnim napadima je povoljan. Novorođenčad sa patološkom osnovnom EEG aktivnošću, rezistencijom na antiepileptičke lekove i niskom ocenom na rođenju su u velikom riziku od lošeg ishoda. Novorođenčad ženskog pola su u većem riziku od smrtnog ishoda nego novorođenčad muškog pola.
Neonatal seizures are the most common neurological disorder in newborns, and often the first sign of neurologic dysfunction. The seizures in neonatal period are the subject of many scientific and clinical investigations due to their powerful predictor value of long-term cognitive and developmental impairment. The etiology of neonatal seizures is very heterogeneous, mostly acute reactive. It is very important to determine causes of neonatal seizures, since etiology has significant impact on prognosis and outcome and influences further therapeutic strategies. Objectives: Evaluation of long-term outcome and assesment of predictors of prognosis in children with neonatal seizures. Matherial and methods: The retrospective study included children with neonatal seizures treated in the Mother and child health care Institute "Dr Vukan Čupić" in Belgrade, from January the 1st 2005 to December the 31st 2015. The data were collected from medical charts and database of electroencephalograms (EEG). T
...
he predictive value of following parameters was evaluated: characteristics of the patients (gender, gestational age, birth body weight, Apgar score, artificial ventilation), etiology, characteristics of seizures (type, time of onset, resistance to tretment) and EEG (background activity, paroxysmal discharges). The outcome of neonatal seizures was assessed at the end of follow-up period and was categorized as lethal outcome, neurological abnormalities, intellectual disability and epilepsy. Univariate and multivariate logistic regression analyses were used to assess predictors of neonatal seizures outcome. Results: The study included 168 (male 109, female 59) children with neonatal seizures, mean aged 4 (SD 3.4) years at the end of the follow up (range 1-12 years). There was normal neurological development without epilepsy in 131 patients (78%), neurological abnormality in 31 (19.0%), intellectual disability in 28 (17.2%), epilepsy in 12 (7.4%) and lethal outcome in 7 patients (4.17%). Conclusion:.Long-term outcome in children with neonatal seizures is favorable. The newborns with anbormal background activity on EEG, resistant seizures to antiepileptic drugs and low Apgar score are at a high risk of poor outcome. Females are at higher risk of lethal outcome than males.
Faculty:
Универзитет у Београду, Медицински факултет
Date:
26-09-2018
Keywords:
novorođenački epileptički napadi / neonatal seizures / prognostic value / neonatal EEG / prognostički značaj / novorođenački EEG (до 10)