Сексуална селекција код Drosophilia melanogaster након вишегодишњег гајења на различитим супстратима
Sexual selection in Drosophila melanogaster after long-term maintaining on different substrates
Author
Trajković, Jelena D.
Mentor
Pavković Lučić, Sofija
Committee members
Savić, Tatjana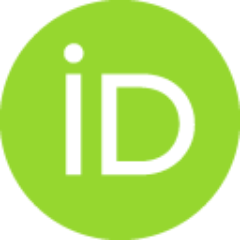 Makarov, Slobodan
Vujisić, Ljubodrag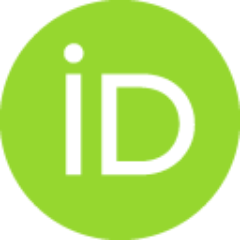 Miličić, Dragana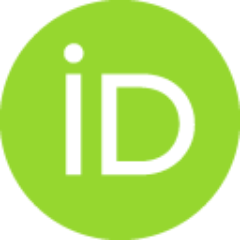 Abstract
Veoma izražene morfološke i ponašajne osobine kod životinja često su rezultat delovanja seksualne selekcije. Kod insekata, ovaj proces za rezultat ima prisustvo intenzivne pigmentacije, neuobičajenih morfoloških struktura i kompleksnih feromona, koji se odlikuju velikom varijabilnošću u zavisnosti od sredinskih faktora. Za voćnu mušicu, D. melanogaster, jedan od najvažnijih faktora sredine je ishrana, koja ima značajan efekat na fiziološke, semiohemijske, morfološke i ponašajne osobine. Cilj ove doktorske disertacije je praćenje efekta višegodišnjeg gajenja pet linija D. melanogaster na različitim supstratima (standardni laboratorijski supstrat i supstrati koji sadrže paradajz, bananu, šargarepu i jabuku) na uspeh u parenju, morfološke i semiohemijske osobine. Rezultati ove doktorske disertacije su pokazali da su mužjaci gajeni na supstratu koji sadrži paradajz imali najveći uspeh u parenju, dok su najmanji uspeh u parenju imali mužjaci gajeni na podlozi koja sadrži jabuku. Razlike u u
...
spehu u parenju, između ostalog, se mogu pripisati i razlikama u sastavu supstrata, ali i razlikama u komponentama adaptivne vrednosti. Značajne razlike između linija su uočene i na semiohemijskom i morfološkom nivou. Seksualna izolacija je utvrđena između linija održavanih na supstratima koji sadrže bananu i šargarepu. Na uspeh u parenju značajno je uticao oblik krila mušica, dok veličina krila nije imala značajan efekat. Takođe, kutikularni ugljovodonici, pre svega seksualni feromoni kakvi su 7-trikozen, 7-pentakozen, cVA, 7,11-nonakozadien i 7,11- heptakozadien, su imali važnu ulogu u odabiru partnera.
Very pronounced morphological and behavioural traits in animals are often the result of acting sexual selection. In insects, this process leads to intense pigmentation, unusual morphological structures and complex pheromones, exhibiting great variability depending on the environments. For fruit fly, D. melanogaster, one of the most important environmental factors is food, which has a significant effect on physiological, semiochemical, morphological and behavioural traits. The aim of this doctoral dissertation was to determine the impact of long-term maintaining of five D. melanogaster strains on different nutritive substrates (standard laboratory substrate and substrates which contain tomato, banana, carrot and apple) on mating success, morphological and semiochemical traits. The results of this doctoral dissertation showed that males reared on tomato diet had the highest mating success, while males reared on apple diet had the lowest mating success. Differences in mating success could
...
be related with differences in the substrate composition, as well with differences in the fitness traits. Significant differences among strains were also observed on semiochemical and morphological levels. Sexual isolation has been established between strains reared on banana and apple diets. Mating success was significantly influenced by the wing shape, while the wing size showed no effect. Also, cuticular hydrocarbons, primarily sexual pheromones 7-tricosene, 7-pentacosene, cVA, 7,11-nonacosadiene and 7,11-heptacosadiene, had important role in mate choice.
Faculty:
Универзитет у Београду, Биолошки факултет
Date:
04-10-2018
Projects:
Keywords:
seksualna selekcija / mating success / seksualna izolacija / ishrana / uspeh u parenju / kutikularni ugljovodonici / veličina krila / oblik krila / Drosophila melanogaster / sexual selection / sexual isolation / nutrition / cuticular hydrocarbons / wing size / wing shape / Drosophila melanogaster