Uloga polnih steroida u infarktu miokarda kod muškaraca starijih od 40 godina
The role of gonadal steroids in acute myiocardial infarction in male over 40 years.
Author
Barać, Branko D.
Mentor
Vujović, Svetlana
Committee members
Vasiljević-Pokrajčić, Zorana
Popović, Srđan
Pavlović, Siniša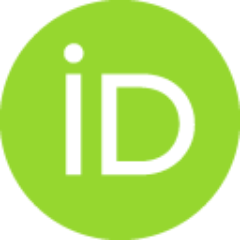 Hajduković, Zoran

Abstract
Uticaj endogenog nivoa testosterona na faktore rizika za kardiovaskularne bolesti i akutni infarct miokarda kod muškaraca još uvek nije u potpunosti razjašnjen. Podaci bazirani na animalnim modelima govore u prilog tome da testosteron ima negativan uticaj na pojedine faktore rizika za KVB I AIM. Nasuprot tome epidemiološki podaci dobijeni iz pojedinih studija na ljudima sugerišu drugačiju hipotezu. Cilj istraživanja je bio da se dokaže da muškaraci stariji od 40 godina, oboleli od AIM, imaju niže koncentracije endogenog testosterona od zdrave populacije iste životne dobi kao i da se ispita povezanost nivoa endogenog testosterona sa faktorima rizika za KVB kod muškaraca u AIM, sa posebnim osvrtom na ApoB/ApoA1 količnik kao nezavisni faktor rizika. Grupe su bile usklađene po godinama i indeksu telesne mase. Kod svih pacijenata određen je hormonski ilipidni status,. Rezultati našeg ispitivanja su pokazali značajno smanjenje koncentracije endogenog testosterona kod muškaraca starijih od 40
...
godina sa AIM.Statistički visoko značajno niže vrednosti endogenog tetsosterona održale su se kod boelsnika i u periodu 6 meseci nakon AIM. Kod pacijenata koji su završili letalno dokazane su statistički značajno niže vrednsoti endogenog tetsosterona u odnosu na grupu ispitanika koji su prživeli AIM, u periodu praćenja od 6 meseci. Po prvi put u nekom istraživanju dokazana je, iako ne stitički značajna, negativna korelacija nivoa endogenog i slobodnog testosterona i količnika ApoB/ApoA-I , kao jednog od najjačih indikatora za nastanak fatalnog infarkta miokarda. Upravo ova negativna korelacija testosterona i najznačajnijeg faktora rizika, otvara pitanje o ulozi supstitucione androgene terapije u prevenciji nastanka KVB i AIM i moguću ulogu testosterona u regulaciji i kontroli metabolizma i faktora rizika kod muškaraca starijih od 40 godina.
Correlation between endogenous testosterone and risk factors for cardio vascular disease (CVD) and acute myocardial infarction is still not clear enough. Available evidence from limited animal models therefore suggest that testosterone should have a negative influence on blood pressure, some risk factors and reaction AMI. Epidemiological evidence frome male population and studies in human subjects suggest an alternative hypothesis. The aim was to show that the male above 40 with AMI have lower T level then helthy control of same age and to correlate basal testosterone levels with risk factors for CVD and AMI specialy ApoB/ApoA1 ratio. Groups were homogenous according body mass index (BMI) and age. Blood samples for hormones an lipid profile were taken for each participant. Statistclly significant lower vakues of basal T were found in male over 40 with AMI and also in group after 6 monts of follow up cmpered to helthy control. For the first time in one study even not significant, but cl
...
early negative correlation was found for T and ApoB/ApoA1 ratio as independent risk factor for AMI. These results show potentially key role of T supstitution therapy in preventing risk factors for CVD and AMI. Evidence based medicine and large prospective studies should be the only answer to dogma of hormonal replacement therapy in men.
Faculty:
Универзитет у Београду, Медицински факултет
Date:
25-09-2018
Keywords:
testosteron / testosterone / akute myocardial infarction / ApoB. ApoA1 / ApoB/ApoA1 ratio / akutni infarkat miokarda / ApoB. ApoA1 / količnik ApoB/ApoA1