Optimizacija utovarno-transportnih sistema u funkciji planiranja površinskog kopa
Optimization of excavation-transportation systems in the surface mine planning function.
Author
Banković, Mirjana V.
Mentor
Kolonja, Božo
Committee members
Knežević, Dinko
Stanković, Ranka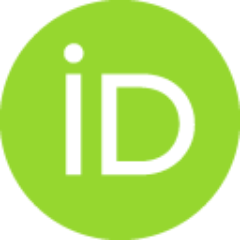 Stevanović, Dejan
Sekulić, Živko

Abstract
Profitabilna eksploatacija sve složenijih ležišta je težak zadatak koji zavisi od temeljnog procesa analize, planiranja i projektovanja rudnika. Izvodljiv strateški plan mora da zadovoljava društvena, regulatorna, tehnološka, geometrijska i ekonomska ograničenja. Kako bi se postigao osnovni cilj, odnosno profitabilnost i održivost rudarskog projekta na duži period, neophodno je unapređenje matematičkih modela i informatičke podrške procesima planiranja i optimizacije koji će omogućiti efikasnu realizaciju ovih ciljeva...
Profitable mining of increasingly complex deposits is a difficult task that depends on the efficient analysis, planning and design of the open pit mine. A viable strategic mine plan must satisfy social, regulatory, technological, geometric and economic constraints. In order to achieve the basic goal, that is, the profitability and sustainability of the mining project in the long run, it is necessary to improve the mathematical models and IT support to the processes of planning and optimization that will enable efficient realization of these goals...
Faculty:
Универзитет у Београду, Рударско-геолошки факултет
Date:
13-07-2018
Projects:
Keywords:
tehnološki model / technological model / integral model / planning / optimization / loading and transport system / net present value of the project / integralni model / planiranje / optimizacija / utovarno-transportni sistem / neto sadašnja vrednost projekta