Ispitivanje homocisteina kao markera ateroskleroze kod pacijenata sa metaboličkim sindromom
Homocysteine research as an atherosclerosis marker in patients with metabolic syndrome
Author
Srećković, Branko M.
Mentor
Mrdović, Igor
Committee members
Šumarac-Dumanović, Mirjana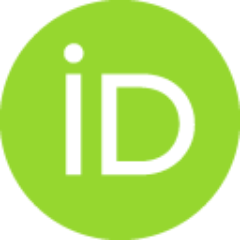 Vujović, Svetlana
Mitrović, Predrag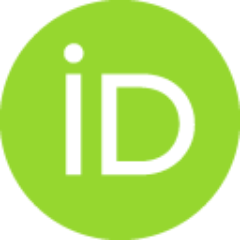 Mandić, Ljuba

Abstract
Gojaznost je povezana sa promenama funkcije adipoznog tkiva, što vodi u insulinsku rezistenciju (IR) i hroničnu upalu niskog stepena. Hiperhomocisteinemija je nađena kod pacijenata sa metaboličkim sindromom (MS) i vaskularnim komplikacijama. Hiperhomocisteinemija korelira sa IR, povećava oksidativni stres, koji uzrokuje endotelne lezije i disfunkciju, doprinoseći hipertenziji i aterosklerozi. Ciljevi: Ciljevi ove studije bili su ispitivanje faktora MS kod osoba sa MS, u odnosu na osobe bez MS, kao i stepen korelacije homocisteina sa faktorima MS. Ispitivanje korelacije siMS skora, siMS skora rizika sa osnovnim i pridruženim faktorima MS. Metode: Studija obuhvata 148 ispitanika (>30 godina, ITM>25kg/m2) koji su podeljeni u dve grupe: I - sa MS (68 pacijenata); II – bez MS (80 pacijenta). Merenja su uključivala: antropometriju, lipide, poremećaj glikoregulacije i faktore inflamacije. IR je određena putem HOMA-IR. ATP-III klasifikacija je korišćena za dijagnozu MS. Rezultati: Statistička
...
značajnost između grupa nađena je za faktore MS (obim struka, glikemiju, trigliceride, sistolni i dijastolni pritisak, HDL-holesterol) i pridružene faktore MS (CRP, HOMA-IR, mokraćna kiselina, ALT (alanin aminotransferaza) i GGT (gama glutamil transferaza)). SiMS skor je korelirao sa homocisteinom, logCRP, mokraćnom kiselinom, logHOMA-IR, logALT, logGGT, trombocitima, fibrinogenom, proteinima i kreatininom. SiMS skor rizika statistički značajno korelirao je sa homocisteinom, trombocitima, mokraćnom kiselinom, ureom, albuminima i proteinima. Zaključak: Pacijenti sa MS imali su povećanu stomačnu gojaznost, hipertenziju, hipertrigliceridemiju, faktore inflamacije, IR, mokraćnu kiselinu i parametre funkcije jetre. Korelacija siMS skora sa homocisteinom, CRP i mokraćnom kiselinom, fibrinogenom, HOMA-IR, logALT, logGGT, ukazuje da su oni pridruženi faktori MS. Korelacija siMS skora rizika sa homocisteinom ukazuje da se hiperhomocisteinemija povećava sa godinama. Hiperhomocisteinemija je povezana sa genetskim faktorima i porodičnim navikama vezanim za ishranu i povećava rizik za aterosklerozu.
Patients with metabolic syndrome (MS) and vascular complications have higher values of homocysteine. Hyperhomocysteinemia correlates with IR, increasing oxidative stress. Oxidative stress causes lesions of vascular endothelium leading to endothelial dysfunction, hypertension and atherosclerosis. Objective: The objectives of the study were: to examine MS factors in patients with and without MS, as a correlation between homocysteine and MS factors; to examine correlation of siMS score and siMS risc score with MS factors and MS co-founding factors. Methods: The study included 148 obese individuals (age over 30, body mass index (BMI) >25 kg/m2), classified into two groups: I - with MS (68 patients); II - without MS (80 patients). Measurements included: anthropometry, lipids, glucose regulation parameters and inflammation parameters. IR was determined by HOMA IR. ATP-III classification was applied for diagnosing MS. Results: A significant difference between groups was found for MS factors (
...
waist cicumference, glycaemia, blood pressure, triglycerides, HDL-cholesterol) and MS co-founding factors (CRP, HOMA-IR, uric acid, ALT (alanine aminotransferase) and GGT (gama glutamil transferase)). The siMS score confirmed significant correlation with homocysteine, logCRP, uric acid, logHOMA-IR, logALT, logGGT, thrombocytes, fibrinogen, proteins and creatinine. siMS risk score showed a statistically significant correlation with homocysteine, uric acid, thrombocytes, urea, albumin and total proteins. Conclusion: Patients with MS had increased abdominal obesity, hypertension, hypertriglyceridemia, inflammation factors, IR, uric acid and liver function parameters. Correlation of siMS score with homocysteine, fibrinogen, CRP and acidum uricum indicates that they are co-founding factors of MS. siMS risk score correlation with homocysteine indicates that hyperhomocysteinemia increases with age. Hyperhomocysteinemia is linked with genetic factors and family nutritional scheme, increasing the risk for atherosclerosis.
Faculty:
Универзитет у Београду, Медицински факултет
Date:
19-09-2018
Keywords:
ateroskleroza / atherosclerosis / siMS skor / homocistein / Homeostatski model insulinske rezistencije (HOMA-IR) / metabolički sindrom / gojaznost / homocysteine / Homeostatic model assessment for insulin resistance (HOMA-IR) / metabolic syndrome / obesity