Uticaj karakteristika aterosklerotskog plaka procenjenih višeslojnom kompjuterizovanom tomografijom na ishod perkutane koronarne intervencije na račvama koronarnih arterija
The influence of atherosclerotic plaque characteristics estimated using multislice computerized tomography coronary angiography on the outcome of percutaneous coronary interventions in bifurcations
Author
Ilić, Ivan S.
Mentor
Nešković, Aleksandar N.
Committee members
Putniković, Biljana
Stanković, Goran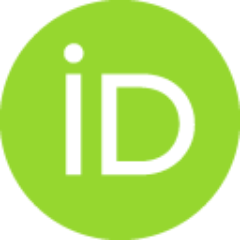 Jung, Robert

Abstract
Aterosklerotske lezije su izražene na mestima sniženog stresa istezanja zida koronarnih krvnih sudova – račvama. Prisustvo značajnih suženja na glavnoj (MB) i bočnoj grani (SB) dodatno otežava uspešno interventno lečenje. Uz pomoć višeslojne CT koronarne angiografije (CTCA) se pouzdano može isključiti prisustvo koronarne bolesti. Istraživanja koja su analizirala "prave" bifurkacije nativnih koronarnih arterija pomoću CTCA nisu do sada predstavljena. Cilj: Cilj istraživanja je pokazati da li se primenom CTCA može predvideti nastanak kompromitacije SB nakon "provizorne" implantacije stenta u MB kod "pravih" bifurkacija. Materijal i metode: Studija je prospektivna, opservaciona i izvedena na Službi kardiologije, Klinike za internu medicinu, Kliničko-bolničkog centra Zemun i uključila je pacijente sa stabilnom koronarnom bolešću i "pravom" bifurkacijom, koja ne uključuje glavno stablo leve koronarne arterije, koji su podvrgnuti CTCA pre PCI, a potom intravaskularnom ultrazvuku (IVUS) MB to
...
kom intervencije. Studija nije uključila pacijente sa atrijalnom fibrilacijom, akutnim koronarnim sindromom, sniženom ejekcionom frakcijom manjom od 30%, bubrežnom insuficijencijom, prethodno hirurški revaskularizovane, kao i one sa kontraindikacijom za CTCA i/ili PCI. Analiza je uključila kvantitativne i kvalitativne parametre plaka na longitudinalnim i poprečnim presecima bifurkacije na tri nivoa (karina, 5mm proksimalno i distalno) i na mestu minimalnog dijametra lumena (MLD). Rezultati:Uključeno je 70 ispitanika sa 72 "prave" bifurkacije. Većina bifurkacija se nalazila na teritoriji prednja silazna grana (LAD) – dijagonalna grana (D)...
Atherosclerosis develops in the areas of low endothelial shear stress, especially at the branching points of the coronary arteries. Presence of significant stenoses in both main (MB) and side branch (SB) – true bifurcation, adds significant complexity to intervention. Due to its high sensitivity and moderate specificity with high negative predictive value, CT coronary angiography (CTCA) can reliably exclude presence of coronary artery disease. CTCA hasn't been extensively used in evaluating bifurcation lesions. Aim: The aim of the study was to determine whether qualitative and quantitative analysis of true bifurcations using CTCA can predict the compromise of the SB ostium, defined as decrease in flow below TIMI III, after provisional stenting of the MB. Materials and methods: The study was prospective, observational and was conducted at Cardiology department, Internal medicine clinic, Clinical Hospital Centre Zemun. The study included patients with stable coronary artery disease havin
...
g "true"bifurcations, not located in left main left coronary artery, and scheduled for PCI. Prior to PCI they underwent CTCA using 128-row scanner with contrast optimized protocol. During PCI they underwent intravascular ultrasound (IVUS) of MB using automated, motorized pullback. The patients having acute coronary syndrome, atrial fibrillation, renal failure, previous surgical revascularization and contraindications for CTCA and/or PCI were not included in the study. The analysis included qualitative and quantitative parameters of atherosclerotic plaques in longitudinal and cross-section of bifurcation using CTCA and IVUS...
Faculty:
Универзитет у Београду, Медицински факултет
Date:
27-09-2018
Keywords:
bifurkacija koronarnih arterija / coronary bifurcation / CT koronarografija / "provizorna" implantacija stenta / intravaskularni ultrazvuk / QCA / CT coronary angiography / "provisional" stenting / IVUS / QCA