Faktori rizika za pojavu intraoperativnih hemodinamskih poremećaja tokom operacija primarnog hiperparatireoidizma
Risk factors for intraoperative hemodynamic instability during surgery for primary hyperparathyroidism
Author
Sabljak, Vera
Mentor
Kalezić, Nevena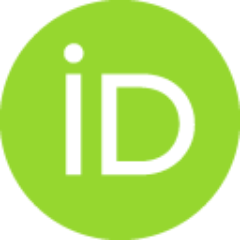 Committee members
Živaljević, Vladan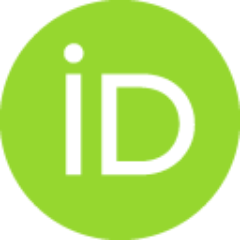 Paunović, Ivan
Ivanović, Branislava
Pavlović, Aleksandar

Abstract
Uvod: Cilj rada je da odredi uĉestalost i faktore rizika za pojavu intraoperativnih hemodianmskih poremećaja kod bolesnika sa komorbiditetima pobrgnutih hirurškom leĉenju oboljenja paraštitaste ţlezde. Metodologija: ovo je kohortna studija, u kojoj su ukljuĉena 269 bolesnika ASA 1,2,3 statusa. Ispitivani su sledeći faktori rizika: pol, godine ţivota, indeks telesne mase, ASA status, prijemna dijagnoza, vrsta hirurške intervencije, duţina trajanja operacije, vreme provedeno pod anestezijom,forma primarnog hiterparatireoidizma,vrednosti kalcijuma i fosfata,kao i sledeći komorbiditeti: hipertenzija, kardiomiopatija, poremećaji srĉanog ritma, angina pektoris-ishemijska bolest srca, dijebetes melitus, bubreţne bolesti. Registrovani su sledeći intraoperativni poremećaji: hipertenzija, hipertenzivna kriza, hipotenzija i poremećaji srĉanog ritma (tahikrdija, bradikardija, novonastala intraoperativna atrijalna fibrilacija i ekstrasistole). Za statistiĉku obradu korišćen je Pirsonov Hi kvadrat t
...
est, univarijantna i multivarijantna logistiĉka regresiona analizu. Rezultati: većinu bolesnika su ĉinile ţene 195 (87.3%). Intraoperativni hemodinamski poremećaji su registrovani kod 220 bolesnika (81.8%) bolesnika. Najĉesšći intraoperativni poremećaj je bila hipertenzija, registrovana kod 153(56.9%) bolesnika, kao i poremećaji srĉanog ritma kod bolesnika 129(48.0%) . Univarijanta analiza je registrovala sledeće faktore rizika: starije ţivotno doba, ASA 3 status, BMI >25kg/m², trajanje operacije, vreme provedeno pod anestezijom, hipertenzija, kadriomiopatija, vrsta kardiomiopatije. Multivarijantna regiresiona analiza je pokazala da su nezavisni prediktori pojave IOHP: godine starosti, hipertenzija i kardiomiopatija. Zakljuĉak: Intraoperativni hemodinamski poremećaji su ĉesti tokom paratireoidne hirurgije, pre svega intraoperativna hipertenzija. Starije ţivotno doba, hipertenzija i kardiomiopatija kao koegzistirajuće bolesti su nezavisni faktori rizika za pojavu IOHP.
Introduction: The aim of this study is to determine the incidence and risk factors for intraoperative hemodianmskih disorder in patients with comorbid pobrgnutih surgical treatment of the parathyroid gland. Methodology: This is a cohort study, which included 269 patients ASA 1,2,3 status. We studied the following risk factors: gender, age, body mass index, ASA status, receiving a diagnosis, type of surgery, duration of surgery, time spent under anesthesia, form the primary hiterparatireoidizma, values of calcium and phosphate, as well as the following comorbidities: hypertension, cardiomyopathy, heart rhythm disorders, angina pectoris-ischemic heart disease, diabetes mellitus, renal disease. Registered the following intraoperative disorders: hypertension, hypertensive crisis, hypotension, and heart rhythm disorders (tahikrdija, bradycardia, the new intraoperative atrial fibrillation and extrasystoles). For statistical analysis we used the Pearson Chi-square test, univariate and multiva
...
riate logistic regression analysis. Results: The majority of patients were women 195 (87.3%). Intraoperative hemodynamic disturbances were registered in 220 patients (81.8%) patients. Najĉesšći intraoperative disorder was hypertension, deposited with the 153 (56.9%) patients, as well as cardiac rhythm disorders in patients 129 (48.0%). Univariate analysis has registered the following risk factors: older age, ASA 3 status, BMI> 25kg / m², duration of operation, time spent under anesthesia, hypertension, kadriomiopatija, type of cardiomyopathy. Regiresiona Multivariate analysis showed that independent predictors of occurrence IOHP: age, hypertension and cardiomyopathy. Conclusion: Intraoperative hemodynamic disturbances are common during parathyroid surgery, primarily intraoperative hypertension. Older age, hypertension and cardiomyopathy as a coexisting disease are independent risk factors for the occurrence of IOHP.
Faculty:
Универзитет у Београду, Медицински факултет
Date:
20-09-2018
Keywords:
faktori rizika / risk factors / paratireoidna hirurgija / hipertenzija / hipotenzija / poremećaji srĉanog ritma / parathyroid surgery / hypertension / hypotension / heart rhythm disorders