Uticaj genskog polimorfizma za angiotenzin konvertujući enzim, matriksnu metaloproteinazu 3, endotelnu azot oksid sintetazu, interleukine 6 i 10 i faktor nekroze tumora na kardiovaskularni morbiditet i mortalitet bolesnika na hemodijalizi
Influence of gene polymorphisms for angiotensine converting enzyme, matrix metalloproteinase 3, endothelial nitric oxidase, interleukins 6 and 10 and tumor necrosis factor on cardiovascular morbidity and mortality in hemodialysis patients
Doktorand
Tošić Dragović, Jelena S.
Mentor
Dimković, Nada
Članovi komisije
Ležaić, Višnja
Ivanović, Branislava
Petrović, Dejan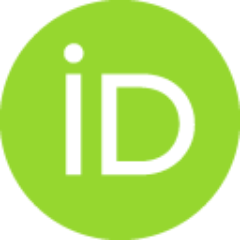 Sažetak
Kardiovaskularne bolesti (KVB) su glavni uzrok morbiditeta (Mb) i mortaliteta (Mt) bolesnika u terminalnoj fazi hronične bubreţne slabosti (HBS). Godišnja stopa Mt usled KVB iznosi 9%, što je 10-20 puta više nego u opštoj populaciji nakon prilagoĎavanja za starost, pol, rasu i diabetes mellitus. Visoka incidenca smrti od infarkta miokarda kod bolesnika srednje ţivotne dobi na hroničnoj hemodijalizi (HD) zapaţena je još ranih '70- tih godina i objašnjena je hipotezom o "akcelerirajućoj aterosklerozi", koja je i danas podjednako aktuelna. Klasični faktori rizika kao što su starija ţivotna dob, hipertenzija, dislipidemija, dijabetes melitus, fizička neaktivnost i pušenje nisu mogli zadovoljavajuće objasniti visoku prevalencu koronarne bolesti u HBS. Kasnija istraţivanja su pokazala da se ubrzana aterogeneza kod bolesnika sa HBS pojavljuje usled sinergizma mehanizama koji obuhvataju malnutriciju, inflamaciju, oksidativni stres i genetske komponente. Zbog toga u poslednje vreme paţnju mnogi
...
h istraţivača privlače takozvani netradicionalni faktori rizika, u koje se od skora pored vrednosti ukupnog homocisteina, lipoproteina a (Lp(a)), infekcija Herpesvirusima i Chlamidiom pneumonie, ubraja i polimorfizam gena za različite proteine koji učestvuju u genezi ateroskleroze. Tokom proteklih nekoliko godina najveći broj ovih istraţivanja bavio se polimorfizmima za različite gene endotelne disfunkcije i gene inflamatornog odgovora (angiotenzin konvertujući enzim (ACE) i matriksne metaloproteinaze (MMP), endotelna azot oksid sintetaza (eNOS), interleukin-6 (IL-6), interleukin-10 (IL-10), faktor nekroze tumora (TNF)). Cilj ove studije bio je analiza kardiovaskularnog morbiditeta i ukupnog i kardiovaskularnog mortaliteta u odnosu na genski polimorfizam za ACE, MMP-3, eNOS, Il-10, IL-6 i TNF kod bolesnika koji se leče hroničnim hemodijalizama, kao i da se odredi koji od navedenih genskih polimorfizama ima najviše uticaja na pojavu kardiovaskularnih dogaĎaja u navedenoj populaciji...
Introduction:Cardiovascular disease (CVD) is leading cause of morbidity and death in haemodialysis patients. The risk for developing cardiovascular event is 10-20 folds higher in patients with end stage renal desease (ESRD) than in the general population, after adjustment for age, gender, race and diabetes mellitus. High mortality rate in hemodialysis patients was observed in early '70ies and was explained with "accelerated atherosclerosis" hypothesis. Traditional risk factors (elderly patients, hypertension, dislipidaemia, diabetes, sedentary life style and smoking), could not explain high prevalence of cardiovascular disease in haemodialysis patients. That why recent reports have suggested a role of non-traditional risk factors in pathogenesis of CVD, such as malnutrition, inflammation, oxidative stress, homocysteine levels, Lp(a), infections with Herpes and Chlamidia pneumoniae and gene polymorphism of proteins involved in pathogenesis of atherosclerosis. For the last few years inve
...
stigators were focused on genes of endothelial dysfunction (ACE, MMP3, eNOS) and genes of inflammatory response (Il/6, IL/10, TNF). Gene polymorphism includes egzistance of two or more variant of one gene when frequency of its rarest allele in population is more than 1%. The aim of this study was to analyse cardiovascular morbidity and overall and cardiovascular mortality regarding the gene polymorphisms for ACE, MMP3, eNOS, IL-10, IL-6 and TNF in patients on chronic dialysis and to detect which gene polymorphism has the highest impact on cardiovascular events in henodialysis patients. Methods: The study included 315 patients on regular hemodialysis longer than 6 months in University Clinical Center "Zvezdara", Belgrade. All patients had 3 dialysis sessions weekly in duration of 4/5 hours. Venous blood sample was collected in midweek dialysis and was sent for genotyping...
Fakultet:
Универзитет у Београду, Медицински факултет
Datum odbrane:
19-09-2018
Ključne reči:
hemodijaliza / hemodialysis / genski polimorfizam / citokini / angiotenzin konvertujući enzim / metaloproteinaze / kardiovaskularni morbiditet / endotelna disfunkcija / oksidativni stres / gene polymorphism / cytokines / angiotensin converting enzyme / metalloproteinase / cardiovascular morbidity / endothelial disfunction / oxidative stress