Prognostički značaj molekularnih markera, kliničkih i patohistoloških parametara kod bolesnika operisanih zbog karcinoma rektuma u ranom stadijumu
Prognostic significans of molecular markers, clinical and pathological parameters in patients operated for early rectal cancer
Author
Sekulić, Aleksandar M.
Mentor
Krivokapić, Zoran
Committee members
Tatić, Svetislav
Marković, Velimir
Barišić, Goran
Dragutinović, Vesna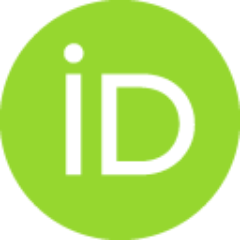 Abstract
Karcinom rektuma zbog visoke incidence i trenda njenog rasta u budućnosti, predstavlja veliki javnozdravstveni problem. Hirurško lečenje je i dalje primarno u tretmanu ove bolesti ali se dobri rezultati mogu očekivati samo multidisciplinarnim pristupom odnosno kombinovanom, miltimodalnom terapijom. U tom cilju nameće se potreba za pronalaženjem prognostičkih biomarkera uz pomoć kojih se mogu predvideti bolesnici sa visokim rizikom za recidiv odnosno kandidati za intenzivnije postoperativno praćenje i agresivnije terapijske modalitete. Cilj ove studije je da se zajedno sa kliničko-patološkim parametrima ispita prognostički potencijal vaskularnog endotelijalnog faktora rasta (VEGF), receptora epidermalnog faktora rasta (EGFR) i CD44v6 kod pacijenata sa T3N0 karcinomom rektuma. Materijal i metode. Ovo je studija preseka koja obuhvata 163 bolesnika sa T3N0 karcinomom rektuma, koji su kurativno operisani na III odeljenju, Klinike za digestivnu hirurgiju – Prve hirurške klinike, Kliničkog ce
...
ntra Srbije u periodu 2003-2013 godina. VEGF, EGFR i CD44v6 ekspresija je ispitivana imunohistohemijski. Kao parametri od interesa definisani su: pojava lokalnog recidiva, distalnih metastaza i preživljavanje bolesnika. Reziltati.U studiji je bilo 102 bolesnika muškog i 61 bolesnik ženskog pola. Prosečna starost bila je 62 godine (31-88 godina) a postoperativno su praćeni u proseku 81 mesec (4-177 meseci). Kod 6 bolesnika je dijagrostikovan lokalni a kod 31 distalni recidiv bolesti. Kod bolesnika sa pozitivnom VEGF i CD44v6 ekspresijom preživljavanje je bilo lošije u odnosu na bolesnike sa negativnom VEGF i CD44v6 ekspresijom. Kliničkopatološki parametri (mucinozni tip adenocarcinoma, vaskularna invazija, invazija limfatika i perineuralna invazija, gradus tumora, način rasta tumora, uznapredovali T3 stadijumi, intraoperativna perforacija tumora) takođe značajno utiču na prognozu bolesti. Zaključak: Povišena VEGF i CD44v6 ekspresija kod T3N0 karcinoma rektuma zajedno sa standardnim histopatološkim karakteristikama tumora može dati dovoljno informacija za definisanje pacijenata sa visokim rizikom za pojavu recidiva bolesti i lošijom prognozom.
Rectal carcinoma still presents major health problem. Besides the need for individualized and meticulous preoperative staging there is sometimes a problem in choosing the optimal mode of treatment. Today's problem presents a group of rectal cancer patients in T3N0M0 stage. These patients may not benefit from aggressive neoadjuvant and adjuvant approach. Nevertheless, we still have around 20% of patients in this group who develop distant or local relapse of the disease. There is a need for predictive and prognostic markers that could help us determine the subgroup of patients with high risk of relapse. The aim of this study is to determine the prognostic potential of VEGF, EGFR,CD44v6 and clinicopathological parameters in patients with T3N0 rectal carcinoma in the absence of neoadjuvant treatment. Methods. This was retrospective analysis of 163 selected T3N0 rectal cancer patients, operated on the Department for Colorectal Surgery of the Clinic for Digestive Surgery-First Surgical Clini
...
c, Clinical Centre of Serbia. VEGF, EGFR and CD44v6 expression was immunohistochemically assessed. Parameters of interest were: Local recurrence, distant metastases, disease free survival, disease specific and overall survival. Results.There were 102 men and 61 women. The median age was 62 years (range, 31-88 years). Median follow-up interval was 81 months (range, 4-177 months). During the follow-up period 6 patients developed local recurrence, in 31 patients we discovered distant metastases. Disease free survival, disease specific and ovareall survival were lower in VEGF and CD44v6 positive tumors. Clinicopathological parameters (mucinous type of adenocarcinoma, vascular invasion, lymphatic invasion, perineural invasion, tumor diferentiation, tumor growth, advanced T3 stages, intraoperative tumor perforation) also significantly affect the prognosis of the disease. Conclusion. Elevated VEGF and CD44v6 expression in T3N0 rectal carcinoma together with the standard histopathological characteristics, can provide enough information to define patients with high risk for recurrence and poor prognosis.
Faculty:
Универзитет у Београду, Медицински факултет
Date:
21-09-2018
Keywords:
karcinom rektuma / rectal cancer / biomarker / prognosis / biomarkeri / prognoza / VEGF / EGFR / CD44v6