Ispitivanje korelacije između kliničkih karakteristika i funkcionalne sposobnosti kod pacijenata sa cervikalnom radikulopatijom
Correlation between clinical characteristics and functional ability in patients with cervical radiculopaty
Author
Jovičić, Milica Đ.
Mentor
Konstantinović, Ljubica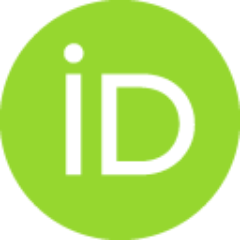 Committee members
Matanović, Dragana
Grgurević, Anita
Tomašević Todorović, Snežana

Abstract
Na osnovu rezultata studije Globalnog Opterećenja Bolesti (engl. Global Burden of Disease-GBD) bol u vratu, sa ili bez iradirajućeg bola u jedan ili oba gornja ekstremiteta je na četvrtom mestu po funkcionalnoj onesposobljenosti pacijenata. Cervikalna radikulopatija (CR) se definiše kao bol u vratu i gornjim ekstremitetima uzrokovan kompresijom i/ili iritacijom jednog ili više cervikalnih spinalnih nerava i/ili korenova. Klinička manifestacija CR je veoma široka i uključuje bol, senzitivnu i motornu disfunkciju, sniženje i/ili gubitak mišićno-tetivnih refleksa na gornjim ekstremitetima ili kombinaciju predhodno navedenih kliničkih karakteristika. Podaci u literaturi pokazuju da pacijenti sa bolom u vratu i gornjim ekstremitetima imaju intenzivniji bol, značajniju funkcionalnu onesposobljenost i smanjenje kvaliteta života od pojedinaca koji osećaju samo bol u vratu. Identifkacija faktora koji utiču na funkcionalnu sposobnost osoba sa CR prvenstveno iz domena kliničkih karakteristika omo
...
gućava dalja istraživanja mehanizama povezanosti bola, kliničkog i funkcionalnog statusa, a krajnji cilj je poboljšanje funkcionalne sposobnosti pacijenata kroz optimalno planiranje terapijskog protokola i širenje opsega terapijskih intervencija. CILJ ISTRAŽIVANJA:1.Ispitivanje psihometrijskih karakteristika indeksa onesposobljenosti zbog bola u vratu (engl. Neck Disability Index-NDI), uključujući lingvističku validaciju i kulturološku adaptaciju srpske verzije upitnika; 2. Procena funkcionalne sposobnosti (FS) osoba sa cervikalnom radikulopatijom; 3. Ispitivanje povezanosti kliničkih parametara sa funkcionalnom sposobnosti osoba sa cervikalnom radikulopatijom; 4.Određivanje potencijalnih prediktora funkcionalne sposobnosti osoba sa cervikalnom radikulopatijom iz domena kliničkih, ali i sociedomografskih i bihejvioralnih karakteristika. METOD: Istraživanje je dizajnirano kao studija preseka, a ciljna populacija su bile osobe sa dijagnozom cervikalne radikulopatije. U studiju je bilo uključeno ukupno 100 ispitanika, od kojih je 50 ispitanika imalo CR, dok je 50 zdravih ispitanika uključeno u kontrolnu grupu. Kriterijumi za uključivanje pacijenata u studiju su bili: pacijenti starosti izmedju 18 i 65 godina; pacijenti koji su imali oštar i iradirajući bol u vratu i rukama koji je trajao kraće od 12 meseci; pacijenti sa elektromioneurografski utvrđenim znacima cervikalne radikulopatije; pacijenti sa neuroradiološkim utvrđenim znacima hernijacije diskusa i/ili degenerativnog oboljenja cervikalne kičme; razumevanje pisanog materijala lingvistički adaptiranog za srpski jezik; dobrovoljno potpisan obrazac objašnjenja i pristanka za učešće u studiji...
Based on the results of the Global Burden of Disease (GBD), pain in the neck, with or without irradiation pain in one or both of the upper limbs, is the fourth most commonly reason of functional disability. Cervical radiculopathy (CR) is defined as neck pain and upper extremities caused by the compression and / or irritation of one or more cervical spinal nerves and / or roots. The clinical manifestation CR is very wide and includes pain, sensory and motor dysfunction, decreased and / or loss of muscle-tendon reflexes on the upper extremities or a combination of previously stated clinical features. Data in the literature show that patients with neck pain and upper extremities have more intense pain, more functional disability, and lower quality of life than individuals who feel only neck pain. Identification of factors that affect the functional ability of persons with CR primarily from the domain of clinical features allows further investigation of mechanisms of association of pain, c
...
linical and functional status, and the ultimate goal is to improve functional ability of patients through optimal planning of the therapeutic protocol and expanding the scope of therapeutic interventions. AIM: 1. Examination of psychometric characteristics of the Neck Disability Index (NDI), including linguistic validation and cultural adaptation of the Serbian version of the questionnaire; 2. Evaluation of the functional ability of patients with cervical radiculopathy; 3. Investigation of the correlation between clinical characteristics and functional ability in patients with cervical radiculopathy; 4. Determination of potential predictors of the functional ability of persons with cervical radiculopathy from the domain of clinical, but also sociodemographic and behavioral characteristics. METHOD: The study was designed as a cross-sectional study and the target population were people with diagnosis of CR. The study included a total of 100 participants, 50 of whom had CR, while 50 healthy subjects were included in the control group. Inclusion criteria were: patients between the ages of 18 and 65; patients who had severe neck and arm pain lasting less than 12 months; patients with determined signs of cervical radiculopathy by electromyneurography; patients with neuroradiologically established signs of disc herniation and / or degenerative disease of the cervical spine; understanding of written material linguistically adapted for the Serbian language; a voluntary signed form of explanation and consent for participation in the study. The inclusion for the involvement of subjects in the control group was the absence of pain and discomfort associated with the cervical spine in the past one year...
Faculty:
University of Belgrade, School of Medicine
Date:
21-09-2018
Keywords:
cervikalna radikulopatija / cervical radiculopathy / funkcionalna sposobnost / kliničke karakteristike / korelacija / validacija upitnika / functional ability / clinical characteristics / correlation / validation of the questionnaire