Polne razlike u regulaciji ekspresije i aktivnosti inducibilne azot-monoksid-sintaze i natrijum-kalijumove pumpe u jetri gojaznih pacova
Sex differences in regulation of expression and activity of inducible nitric oxid synthase and sodium-potassium pump in liver of obese rats.
Author
Stanimirović, Julijana S.
Mentor
Isenović, Esma R.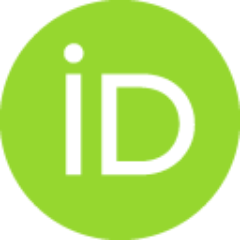 Committee members
Đorđević, Jelena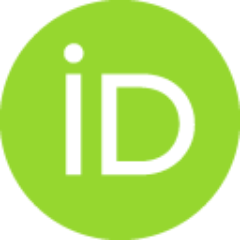 Obradović, Milan
Jovanović, Predrag
Ilinčić, Branislava

Abstract
Gojaznost i posledično poremećen metabolizam lipida i glukoze u jetri su glavni faktori rizika za razvoj bolesti jetre. Polne razlike u gojaznosti i razvoju rezistencije na insulin (IR) i nealkoholne bolesti masne jetre (NAFLD) pripisuju se estrogenima, ali mehanizmi kojima ovi hormoni ostvaruju pomenute efekte nisu dovoljno istraženi. Pored toga što ostvaruju genomske efekte, estrogeni aktiviraju i signalne molekule u citoplazmi: fosfatidilinozitol 3-kinazu (PI3K), protein kinazu B (Akt), Rho familiju malih GTP vezujućih proteina (Rho), kao i njihove nishodne efektore, Rho-vezane protein kinaze (ROCK), zatim AMP-aktivirajuće protein kinaze (AMPK) i kinaze regulisane ekstraćelijskim signalima (ERK1/2). Dosadašnja istraživanja su pokazala da, pored protektivne uloge koju inducibilna azot-monoksid-sintaza (iNOS) ima u jetri tokom različitih procesa (sepsa i ishemija), poremećaj u regulaciji njene ekspresije i aktivnosti mogu biti uključeni u razvoj IR u gojaznosti. Jedna od pratećih komp
...
likacija IR je i poremećaj u regulaciji ekspresije i aktivnosti natrijum-kalijum adenozin trifosfataze (Na+/K+-ATP-aza), koja učestvuje u realizaciji brojnih procesa u jetri. Poznato je da estradiol reguliše ekspresiju iNOS i Na+/K+-ATPaze, ali podaci koji ukazuju na polne razlike u regulaciji ekspresije i aktivnosti ovih enzima u jetri gojaznih životinja nedostaju u literaturi. U eksperimentima ove doktorske disertacije korišćeni su adultne ženke i mužjaci pacova Wistar soja. Jedna grupa pacova je hranjena standardnom laboratorijskom hranom (kontrolni pacovi), a druga standardnom laboratorijskom hranom obogaćenom sa 42% masti (gojazni pacovi). Nakon 10 nedelja životinje su žrtvovane, izolovane su jetre, a iz pune krvi su izdvajani serum i plazma. U serumu pacova određivane su koncentracije: glukoze, insulina, ukupnog holesterola, dok je u plazmi određivana koncentracija slobodnih masnih kiselina (SMK) i koncentracija nitrita (NO2-) i nitrata (NO3-), kao krajnjih produkata NO. U lizatu jetre pacova određivana je koncentracija glukoze, holesterola i SMK, kao i aktivnost Rho proteina. Aktivnost Na+/K+-ATPaze je određivana u frakciji plazma membrana ćelija jetre. Nivo iRNK za iNOS i α1 subjedinicu Na+/K+-ATPaze određivan je metodom qPCR...
Obesity and altered hepatic lipid and glucose metabolism are main risk factors for the development of liver diseases. Sex differences in obesity and development of insulin resistance (IR) and non-alcoholic fatty liver disease (NAFLD) are attributed to estrogens, but the exact mechanisms of their effects have not been fully understood. In addition to genomic effects, estrogens also activate signaling molecules in the cytoplasm: phosphatidylinositol 3-kinase (PI3K), protein kinase B (Akt), Rho family of small GTP binding proteins (Rho), as well as their effectors, Rho-associated protein kinases (ROCK), AMP-activating protein kinase (AMPK) and extracellular signal-regulated kinases 1 and 2 (ERK1/2). Besides the protective role of inducible nitric oxide synthase (iNOS) in the liver during various processes (sepsis and ischemia), the altered expression and activity of this enzyme may be involved in the development of IR in obesity. One of the common comorbidities of obesity-induced IR is al
...
tered expression and activity of sodium/potassium-adenosine triphosphatase (Na+/K+-ATPase), which participates in numerous processes in the liver. It is known that estradiol regulates the expression of iNOS and Na+/K+-ATPase, but there is no evidence on sex-specific differences in hepatic iNOS and Na+/K+-ATPase expression/activity in obese animals. For the experiments of this doctoral dissertation adult female and male Wistar rats were used. Control groups of rats were fed standard laboratory diets (control rats) and the other two groups were fed standard laboratory food enriched with 42% fat (obese rats). After 10 weeks, the animals were sacrificed, and livers, serum and plasma were isolated. Serum glucose, insulin and total cholesterol concentrations were determined, as well as plasma free fatty acids (FFA) and nitrite (NO2-) and nitrate (NO3-) concentrations. The concentrations of glucose, cholesterol and FFA, as well as the activity of Rho proteins, were determined in liver lysates. The hepatic Na+/K+-ATPase activity was determined in the plasma membrane fraction. The iNOS and α1 subunit of Na+/K+-ATPase mRNA levels were determined by qRT-PCR. Western blot method was used to determine protein levels of α1-Na+/K+-ATPase, GLUT2 and FAT/CD36 in the plasma membrane fraction, while protein levels of iNOS, NFκB IRS-1, PI3K-p85 and PI3K-p110, RhoA, ROCK1 and ROCK2, ERα and ERβ, as well as phosphorylation levels of mTOR, PDK1, Akt, ERK1/2 and AMPKα1 were determined in liver lysates...
Faculty:
Универзитет у Београду, Биолошки факултет
Date:
04-07-2018
Projects:
Keywords:
gojaznost / iNOS / iNOS / jetra / Na+/K+-ATPaza / polne razlike / liver / Na+/K+-ATPase / obesity / sex differences