Promjenljivost srčanog ritma i oštećenje DNK u hemocitama kod mediteranske dagnje Mytilus galloprovincialis L. kao biomarkeri zagađenja mora
Heart rate variation and DNA damage in haemocytes of the mediterranean mussel Mytilus galloprovincialis L. as biomarkers of marine pollution
Author
Martinović, Rajko B.
Mentor
Gačić, Zoran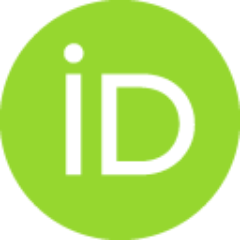 Committee members
Kolarević, Stoimir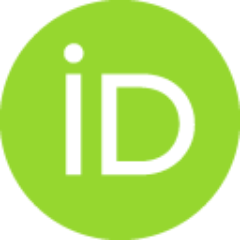 Vuković-Gačić, Branka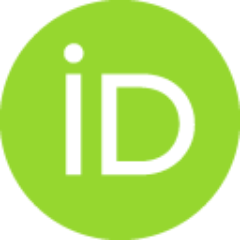 Đurović, Mirko
Anđus, Pavle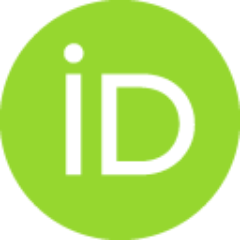 Abstract
Integrisani pristup biomonitoringa koji uključuje bateriju biotestova, omogućava pouzdaniju detekciju različith vrsta organskog i neorganskog zagađenja u cilju procjene stanja u morskom ekosistemu. U ovom radu je praćen uticaj hemijskih stresora na srčani ritam mediteranske dagnje pri kratkotrajnim tretmanima ex situ. Pošto biomarkeri na ćelijskom i molekularnom nivou imaju veću specifičnost, u cilju unaprijeđenja pouzdanosti i praktične primjenljivosti srčanog ritma kao fiziološkog biomarkera, uradjeni su i produženi tretmani dagnji, takođe ex situ, u kojima su uporedno analizirani srčani ritam i oštećenja DNK u hemocitama mediteranske dagnje. Pri kratkotrajnim tretmanima, ispitivan je uticaj promjene u salinitetu morske vode na srčani ritam dagnji koji je praćen fotopletizmografski, fiber-optic metodom. Takođe, ispitivan je odgovor srčanog ritma dagnje pri izlaganju kadmijum hloridu, dizel gorivu, naftnom disperzantu Superdispersant-25 i dispergovanom dizelu, pri čemu je potvrđena sp
...
osobnost dagnji da detektuju stres u ranoj fazi. Prilikom produženih tretmana dagnji, uporedno sa praćenjem srčanog ritma, procijenjen je genotoksični potencijal kadmijum hlorida kao model mutagena, dizel goriva, Superdispersant-25, benzo(a)pirena i tributil kalaj hlorida kao zagađivača čija kontrola je od velikog značaja. Uz komet test koji je služio za procjenu oštećenja DNK, genotoksični potencijal tributil kalaj hlorida, analiziran je mikronukleus testom i prokariotskim SOS/umuC testu in vitro. Dobijeni rezultati su pokazali da je dispergovani dizel mnogo opasniji po školjke usljed veće dostupnosti njegovih sastojaka. Rezultati praćenja srčanog ritma pri tretmanima tributil kalaj hloridom mogu se povezati sa podacima dobijenim u genotoksikološkim testovima što ukazuje da bi se srčani ritam dagnji mogao koristiti kao pouzdan biomarker u detekciji zagađenja porijeklom od organokalajnih jedinjenja. Na osnovu rezultata dobijenih pri kratkotrajnim i produženim tretmanima organskim i neorganskim zagađivačima, srčani ritam mediteranske dagnje se može preporučiti za korišćenje kao sastavni dio integrisanog pristupa u biomonitoringu zagađenja mora.
reliable detection of different types of organic and inorganic pollutants which would improve the evaluation of the state of the marine ecosystem. In this study, the influence of short-term treatments by chemical stressors on the heart rate of the Mediterranean mussel was monitored ex situ. Since cellular and molecular biomarkers are characterized by higher specificity, extended treatments for comparative analyses of the heart rate and DNA damage in haemocytes were performed to improve reliability and applicability of the Mediterranean mussel's heart rate as a physiological biomarker. Fiber-optic method, based on photoplethysmography, was applied for studying the influence of variations in seawater salinity on the heart rate of mussels. The influence of cadmium chloride, diesel oil, oil dispersant Superdispersant-25 and dispersed diesel oil was studied as well, whereby the ability of mussel's heart rate to detect stress at an early stage was confirmed. Comparative analyses of mussel's
...
heart rate and genotoxic potential of cadmium chloride as a model mutagen, diesel oil, Superdispersant-25, benzo(a)pyrene and tributyltin as pollutants of importance to control, in extended treatments were assessed. Comet assay was used for the assessment of DNA damage. Moreover, genotoxic potential of tributyltin was assessed in vitro by micronucleus test and prokaryotic SOS/umuC assay. The results indicated that dispersed diesel oil was more harmful for mussels due to enhanced availability of its compounds. Heart rate results obtained in tributyltin chloride treatments can be linked to the data obtained in genotoxicological assays indicating that musels's heart rate could be used as a reliable biomarker for detection of organotin pollution. The results obtained in short-term and extended treatments by organic and inorganic pollutants indicated that heart rate of the Mediterranean mussel can be included as a part of the integrated approach of marine pollution biomonitoring.
Faculty:
Универзитет у Београду, Биолошки факултет
Date:
24-09-2018
Keywords:
srčani ritam / heart rate / oštećenje DNK / mediteranska dagnja / Mytilus galloprovincialis / biomarkeri / zagađenje mora / DNA damage / Mediterranean mussel / Mytilus galloprovincialis / biomarkers / marine pollution