Uticaj različitih ekstrakata krastavaca (Cucumis sativus L. cv. Chinese long) na encefalitogeni potencijal T limfocita pacova u eksperimentalnom autoimunskom encealomijelitisu
Effects of different Cucumber exstracts (Cucumis sativus L. cv. Chinese long) on the encephalitogenic potential of T lymphocytes in experimental autoimmune encephalomyelitis
Author
Jevtić, Bojan Z.
Mentor
Timotijević, Gordana
Committee members
Radović, Svetlana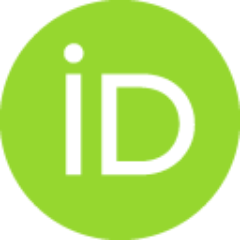 Miljković, Đorđe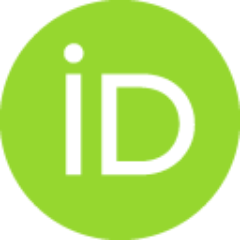 Timotijević, Gordana
Radović, Svetlana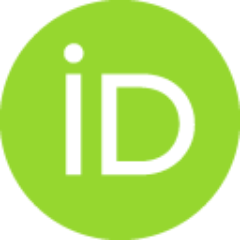 Abstract
Eksperimentalni autoimunski encefalomijelitis (EAE) je model multiple skleroze (MS), hronične inflamatorne bolesti centralnog nervnog sistema (CNS). Osnovne patogene populacije u EAE su efektorski T limfociti koji produkuju interferon-γ (Th1) ili interleukin-17 (Th17) i aktivirani makrofagi koji dovode do oštećenja CNS. Imajući u vidu da krastavac (Cucumis sativus) predstavlja bogat izvor sekundarnih metabolita kao što su polifenoli i kukurbitacini, u ovoj studiji je po prvi put ispitivano dejstvo različitih ekstrakata krastavca na encefalitogeni potencijal T limfocita, efektorske funkcije makrofaga i antigen-prezentujuću aktivnost dendritskih ćelija (DĆ). Rezultati su pokazali da ekstrakt lista krastavca (ELK) ostvaruje najpotentnije dejstvo, inhibirajući produkciju IFN-γ i IL-17 od strane encefalitogenih T limfocita, modulišući signalne puteve Nf-κB i p38 (MAPK). Pored toga, ELK je ostvario inhibitorno dejstvo na efektorske funkcije makrofaga i antigen-prezentujuću aktivnost DĆ u kon
...
centracijama koje nisu pokazale citotoksičnost na embrione zebrice (Danio rerio) in vivo. Dalje, ELK je uspešno inhibirao encefalitogene T limfocite nakon in vivo primene u EAE. Kvantitativna i kvalitativna analiza ELK metodom masene spektrometrije potvrdila je prisustvo 37 različitih jedinjenja od kojih su kukurbitacini bili najzastupljenija jedinjenja. Shodno tome, ispitana su i imunomodulacijska dejstva kukurbitacina B i kukurbitacina E na glavnim imunskim ćelijama uključenim u patogenezu EAE. Ova ispitivanja su potvrdila dejstva ELK, sugerišući da su kukurbitacini, kao glavni konstituenti ovog ekstrakta, barem delimično odgovorni za ostvarena dejstva ELK. Rezultati ove doktorske disertacije ukazuju na to da ekstrakt lista krastavca i kukurbitacini ostvaruju snažne antiencefalitogene efekte u modelu EAE i ukazuju na važnost dodatnih istraživanja u cilju pronalaženja odgovarajućih tretmana autoimunosti CNS.
Experimental autoimmune encephalomyelitis (EAE) is an animal model of multiple sclerosis (MS), a chronic inflammatory disease of the central nervous system (CNS). T lymphocytes, which produce interferon-γ (Th1) or interleukin-17 (Th17), and activated macrophages, that lead to CNS damage, are the major pathogenic cell populations in EAE. Having in mind that cucumber (Cucumis sativus) is a rich source of secondary metabolites such as polyphenols and cucurbitacins, in this study, for the first time, the effects of various cucumber extracts were investigated on encephalytogenic T lymphocytes, effector function of macrophages and antigen-presenting activities of dendritic cells (DC). The results show that cucumber leaf extract (CLE) expresses the most potent effect by inhibiting the production of IFN-γ and IL-17 in encephalytogenic T lymphocytes, through modulation of signaling pathways Nf-κB and p38 (MAPK). Additionally, CLE imposes an inhibitory effect on the effector functions of macroph
...
ages and antigen-presenting activity of DC in concentrations that do not show cytotoxicity in zebrafish (Danio rerio) in vivo. Also, CLE inhibits generation of encephalitogenic cells in vivo. Phytochemical analysis of CLE, characterized by mass spectrometry, confirmed the presence of 37 different compounds, among which cucurbitacins were the most abundant compounds. Hence, the immunomodulatory effects of cucurbitacin B and cucurbitacin E were also examined on the major immune cells involved in EAE pathogenesis. The obtained results confirm the effects of CLE, suggesting that cucurbitacins are, at least partially, responsible for its effects. The results of this doctoral dissertation indicate that the cucumber leaf extract and its major constituents cucurbitacins have anti-encephalitogenic effects in the EAE model, Moreover, they suggest the importance of additional research towards novel highly efficient CNS autoimmunity treatments.
Faculty:
Универзитет у Београду, Биолошки факултет
Date:
04-07-2018
Projects:
Keywords:
eksperimentalni autoimunski encefalomijelitis / experimental autoimmune encephalomyelitis / encefalitogene T ćelije / ekstrakt lista krastavca / kukurbitacini / encephalitogenic T cells / cucumber leaf extract / cucurbitacins