Stratigrafija trijaskih formacija sa amonitima između Virpazara i Bara (Crna Gora)
Stratigraphy of Triassic Formations with Ammonoids between Virpazar and Bar (Montenegro)
Author
Đaković, Martin R.
Mentor
Rundić, Ljupko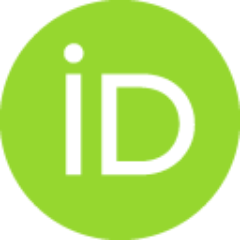 Committee members
Đerić, Nevenka
Gerzina, Nataša
Rabrenović, Dragoman
Jovanović, Divna

Abstract
Naučni cilj i zadatak doktorske disertacije je određivanje stratigrafskog položaja trijaskih formacija sa amonitima na prostoru između Virpazara i Bara u Crnoj Gori. Trijaske stijene ovog područja odlikuju se velikom facijalnom raznovrsnošću, a zastupljeni su sedimenti donjeg, srednjeg i gornjeg trijasa. U tom smislu istraživani su klastični i karbonatni sedimenti u kojima se javlja amonitska fauna donjeg i srednjeg trijasa. Prikupljena i determinisana amonitskih fosilnih fauna sa ovog prostora poslužila je za uspostavljanje biostratigrafskih zona u donjem i srednjem trijasu ispitivane oblasti, što je omogućilo sigurniju odredbu starosti litostratigrafskih jedinica (formacija) i njihovu korelaciju sa drugim lokalitetima u svijetu. Terenskim istraživanjima obuhvaćeni su lokaliteti koji su od ranije bili poznati (Gornji Brčeli, Boljevići), kao i lokaliteti koji su otkriveni prilikom novijih istraživanja trijasa ovog prostora (Rosni virovi, Brijege, Litine, Sutorman, rijeka Željeznica). I
...
spitivanje sastava faune ukazalo je na pripadnost paleobiogeografskim provincijama koje su definisane tokom trijasa. Identifikovano je i opisano 75 amonitskih taksona i dat je njihov sistematski položaj. Prateća analiza sedimenata metodom tankih presjeka i mikrofaune u njima (alge i foraminifere), omogućili su bližu rekonstrukciju paleosredina u kojima su se taložili ovi sedimenti i dodatno potvrdili starost amonitskih fauna.
Scientific goal and assignment of this doctoral dissertation is to determine stratigraphic position of Triassic formations with ammonoids in the area between Virpazar and Bar in Montenegro. Triassic rocks of this domain are characterized by great facial diversity, and are represented with sediments of Early, Middle and Late Triassic. In that sense, clastic and carbonate sediments which contain ammonitic faunas of Early and Middle Triassic were studied. Ammonitic fossil fauna that was collected and determined served for establishing biostratigraphic zones in Early and Middle Triassic of studied area, which enabled a more secure age determination of lithostratigraphic units (formations) and their correlation with other localities in the world. Field research covered the localities that were already known (Gornji Brčeli, Boljevići) in published papers, as well as localities that were found during new research of Triassic development in the studied area (Rosni virovi, Brijege, Litine, Suto
...
rman, Željeznica river). Examination of faunal composition pointed to the affiliation to paleobiogeographic provinces that were defined during Triassic age. 75 ammonite taxa were determined and described and their systematic position was indicated. The accompanying analysis of the sediments by thin-section as well as the studied microfauna (algae and foraminifera) enable a more realistic reconstruction of the paleoenvironment and prove the age of ammonitic fauna.
Faculty:
Универзитет у Београду, Рударско-геолошки факултет
Date:
21-09-2018
Keywords:
amoniti / ammonites / trijas / stratigrafija / smitski potkat / bitinski potkat / pelsonski potkat / ilirski potkat / biostratigrafska korelacija / sistematika / paleoekološka analiza / Triassic / stratigraphy / Smithian / Bithynian / Pelsonian / Ilyrian / biostratigraphic correlation / systematics / paleoecological analysis