Photoelectrochemical cell based on titanium dioxide nanotubes modified by iron oxide
Fotoelektrohemijska ćelija na bazi nanocevi titan-dioksida modifikovanih gvožđe oksidom.
Author
Omymen, Waleed Mohammed
Mentor
Grgur, Branimir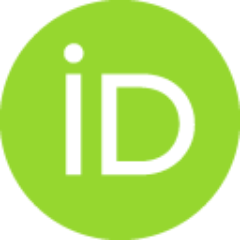 Committee members
Gvozdenović, Milica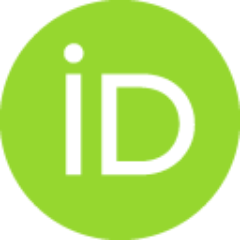 Jugović, Branimir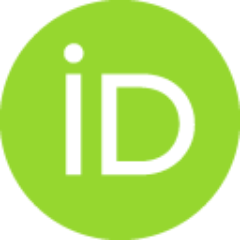 Abstract
The fast reaction of forced hydrolysis of iron(III) nitrate in hypochlorite solution at room temperature, leads to the formation of mainly hematite, α-Fe2O3. Successive ion adsorption and reaction (SILAR) is applied to decorate an electrochemically formed TiO2 nanotube electrode. The anodic photoelectrochemical behavior of pure TiO2-NT's and modified electrodes are investigated in a sulfate containing solution at pH=9.2. It is shown that such a modification leads to an increase of anodic photoactivity, as well as that at the same current density, the photoelectrochemical cell with a modified electrode operates at a voltage lower by 0.7 V. The band gap and flat band potentials are estimated, and the structure of the band gap and possible charge transfer reactions and mechanism are discussed. The electrochemical oxidation of the urea in near neutral pH is investigated on platinum electrode. It is shown that oxidation reaction is practically inhibited up to the potentials of ~0.9 V. The s
...
ame reaction is investigated onto electrochemically obtained titanium dioxide nanotubes modified by hematite using SILAR method. It is shown that such system possesses electrocatalytic activity at very low potentials, and activity can be further improved by the illumination of the electrode in the photo-assisted reaction. The possible application of the photoactive anode is considered in the application of urea based water electrolysis and urea based fuel cell.
Brza reakcija prisilne hidrolize gvožđa (III) nitrata u rastvor hipohlorita na sobnoj temperaturi, dovodi do stvaranja uglavnom hematita, α-Fe2O3. Sukcesivna jonska adsorpcija i reakcija (SILAR) primenjena je za modifikaciju elektrohemijski formirane elektrode od TiO2 u obliku nanocevi. Anodno fotoelektrohemijsko ponašanje čistih TiO2-NT i modifikovanih elektroda ispitano je u rastvoru sulfata pri pH = 9.2. Pokazano je da takva modifikacija dovodi do povećanja anodne fotoaktivnosti, kao i da kod iste gustine struje fotoelektrohemijska ćelija sa modifikovanom elektrodom radi na naponu manjem za 0,7 V. Procenjena je vrednost širine energetske barijere i potencijala izravnatih zona. Diskutovano je o strukturi energetske barijere ispitivanih materijala, mogućim reakcijama i mehanizmu prenosa naelektrisanja. Elektrohemijska oksidacija uree u rastvoru pH=9,2 je ispitana na platinskoj elektrodi. Pokazano je da je reakcija oksidacije praktično inhibirana do vrednosti potencijala od ~ 0,9 V.
...
Ista reakcija je ispitana na elektrohemijski dobijenim nanocevima titan-dioksida modifikovanim hematitom koristeći SILAR metodu. Pokazano je da takav sistem poseduje elektrokatalitičku aktivnost pri veoma niskim potencijalima, a aktivnost se može dodatno poboljšati osvetljavanjem elektrode. Moguća primena fotoaktivne anode je razmatrana za primenu u elektrolizi vode na bazi uree i gorivne ćelije na bazi uree.
Faculty:
Универзитет у Београду, Технолошко-металуршки факултет
Date:
10-05-2018
Keywords:
Hematite / Hematit / Forced hydrolysis / Photoelectrochemical cell / Urea / Oxidation / Prinudna hidroliza / Fotoelektrohemijska ćelija / Urea / Oksidacija