Functional and biological properties of enzymatically modified wheat gluten
Funkcionalna i biološka svojstva pšeničnog glutena modifikovanog enzimskim postupcima.
Author
Elmalimadi, Mohamed Bashir
Mentor
Knežević, Zorica
Committee members
Bugarski, Branko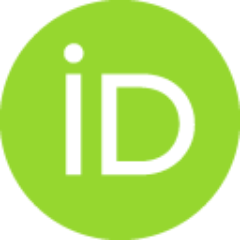 Rakin, Marica
Antov, Mirjana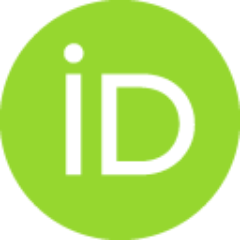 Abstract
U početku je ispitan uticaj kombinovanog postupka koji se sastoji u toplotnom pretretmanu i kontrolisanoj enzimskoj hidrolizi pšeničnog glutena pomoću alkalaze (proteaze iz Bacillus licheniformis) na funkcionalna i antioksidativna svojstva dobijenih hidrolizata. U tom cilju, pšenični gluten je inkubiran u toku 30 min na 75 oC, a potom je vršena enzimska hidroliza do dostizanja stepena hidrolize 6,1%, 22,9% i 30,2%. Svi dobijeni hidrolizati su pokazali veliku rastvorljivost u intervalu pH od 2-12, značajno veću u poređenju sa netretiranim glutenom. Takođe su bile značajno poboljšane emulgujuća aktivnost i emulgujuća stabilnost, dok je hidroliza dovela do smanjenja kapaciteta penjenja kao i kapaciteta vezivanja vode i ulja pri različitim stepenima hidrolize (DH 22,9% i 30,2%). Dobijeni hidrolizati su imali značajno veći antioksidativni potencijal i unapređena funkcionalna svojstva u poređenju sa netretiranim glutenom...
In order to confirm the gluten potential for inclusion into functional foods, the synergistic effect of the heat treatment and controlled enzymatic hydrolysis on the functional and the antioxidant properties of alcalase-assisted wheat gluten hydrolysates (AWGHs) have been first discussed. For this purpose, wheat gluten was heat-treated during 30 min at 75 °C and intensively hydrolyzed with alcalase at degree of hydrolysis (DH) 16.1%, 22.9%, and 30.2%. All the hydrolysates had excellent solubility over a pH range of 2–12. Emulsifying activity and stability were also improved, while proteolysis was deleterious to foam capacity and stability, water-holding capacity, fat-binding capacity and did not show improvement at higher DH (22.9% and 30.2%). As well, controlled hydrolysis of heat-treated gluten resulted in a remarkable improvement in antioxidant activities. The results show that the heat-treated AWGHs were superior to the untreated hydrolysate in the functional and antioxidant proper
...
ties tested...
Faculty:
Универзитет у Београду, Технолошко-металуршки факултет
Date:
25-06-2018
Keywords:
wheat / pšenični gluten / proteins / hydolisates / antioxidant / optimization / proteini / hidrolizati / antioksidanti / optimizacija