Klinička procena uspešnosti imedijatno opterećenih kratkih samourezujućih implantata ugrađenih u bočnu regiju gornje vilice
Clinical evaluation of immediately loaded short hybrid self-tapping implants inserted in the posterior maxilla
Author
Todorović, Vladimir S.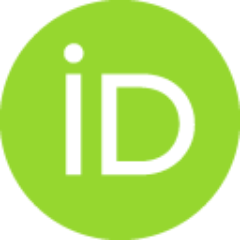 Mentor
Andrić, Miroslav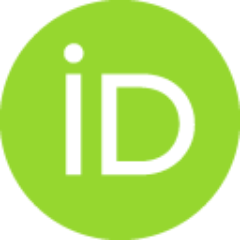 Committee members
Čolić, Snježana
Konstantinović, Vitomir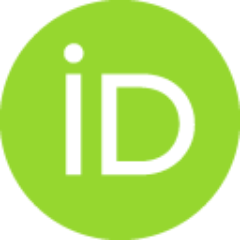 Mirković, Siniša

Abstract
UVOD: Ugradnja zubnih implanata danas predstavlja rutinsku terapiju parcijalne i totalne bezubosti, sa predvidljivim ishodom. Period razvoja oralne implantologije obeležio je konstantan rad na unapređenju makro- i mikro-dizajna implanta, materijala za implantaciju, kao i protokola opterećenja. Sa ciljem skraćenja sveukupnog vremena implantne terapije došlo je do predstavljanja protokola imedijatnog ili ranog opterećenja, koji su zamenili inicijalno preporučeni konvencionalni (tzv. dvofazni ili Branemarkov) protokol opterećenja, koji je podrazumevao period mirovanja od 3 do 6 meseci nakon ugradnje implanata. Analiza uspešnosti implantne terapije primenom implanata različitog makro- i mikro-dizajna, uz primenu protokola imedijatnog ili ranog opterećenja, sprovedena je u brojnim kliničkim studijama. Adekvatna primarna stabilnost implanta jedan je od osnovnih preduslova za uspeh implantne terapije, posebno kod primene protokola imedijatnog i ranog opterećenja, te su u pomenutim studijama i
...
mplanti uglavnom ugrađivani u regije vilica sa dobrim kvalitetom kosti. Bočna regija gornje vilice, u kojoj preovlađuje slabiji kvalitet kosti, smatrana je nepovoljnom za primenu protokola imedijatnog ili ranog opterećenja, što je rezultiralo malim brojem studija na tu temu, kao i potrebom za dodatnom naučnom vrerifikacijom primene protokola imedijatnog opterećenja u pomenutoj anatomskog regiji. CILJ: Cilj ovog kliničkog istraživanja je bio da se ispita i uporedi uspešnost imedijatno i rano opterećenih kratkih, samourezujućih implanata ugrađenih u bočnu regiju gornje vilice, praćenjem i poređenjem odgovarajućih kliničkih parametara (vrednost primarne stabilnosti, promena vrednosti implantne stabilnosti u različitim vremenskim tačkama tokom perioda praćenja, vrednosti peri-implantne koštane resorpcije i vrednosti modifikovanog indeksa krvarenja (MBI) i modifikovanog plak indeksa (MPI)) i vrednosti kriterijuma uspešnosti. MATERIJAL I METOD: U ovu prospektivnu randomizovanu kliničku studiju, sa «splithmouth » dizajnom, bilo je uključeno osam pacijenata sa obostranom terminalnom bezubosti u gornjoj vilici...
INTRODUCTION: The placement of endoseous dental implants to replace lost teeth has become a routine and predictable treatment modality. Dental implant macro- and microdesign, materials, as well as loading protocols have improved over time. The aim of shortening the overall treatment time has led to the introduction of immediate or early loading protocols that replaced the conventional (i.e. two-phase or Branemark`s) loading protocol, which required 3 to 6 months of undisturbed healing prior to implant loading. Several clinical trials have analysed immediate or early loading protocols using different implant designs. In most of these studies implants were inserted predominantly in sites with good bone quality in order to achieve adequate primary stability, which is one of the prerequisites for implant treatment success, but even more important when implants are loaded immediately. The posterior maxilla has been considered an anatomical region not suitable for immediate or early loading
...
protocols, due to poor bone quality, and few studies on this could be found in the literature. AIM: The aim of the present study was to evaluate the overall success rate of immediately and early loaded short, hybrid self-tapping implants inserted in the posterior maxilla by analysing clinical parameters such as primary implant stability, implant stability changes during observation period, peri-implant crestal bone loss, peri-implant soft tissue healing and criteria for implant treatment success. MATERIAL AND METHOD: The present prospective, randomized controlled (splitmouth) clinical trial included eight patients with bilateral posterior edentulism in the maxilla. After meticulous planning and preoperative procedures done, each patient received 6 implants in total (split-mouth design) in the first and second premolar and first molar sites. Both sides of the maxilla were assigned randomly to either immediate (IL) or early (EL) loading group. Total of 48 implants were analyzed, 24 implants in both investigated groups...
Faculty:
Универзитет у Београду, Стоматолошки факултет
Date:
05-09-2017
Projects:
Keywords:
Zubni implanti / Dental implants / immediate loading / posterior maxilla / hybrid selftapping implants / imedijatno opterećenje / bočna regija gornje vilice / hibridni samourezujući implant