Analiza efikasnosti primene reverzibilne okluzalne terapije u lečenju temporomandibularnih disfunkcija - meta-analiza
Efficacy analysis of application of reversible occlusal therapy in treating temporomandibular dysfunction - meta-analysis
Author
Kuzmanović, Jovana M.
Mentor
Miličić, Biljana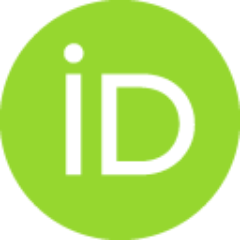 Committee members
Dodić, Slobodan
Lazić, Vojkan
Stratimirović, Đorđe
Milić, Nataša

Abstract
Psihološka nelagodnost, fizičke i radne nesposobnosti i funkcionalna ograničenja orofacijalnog sistema imaju veliki uticaj na svakodnevni život pacijenata sa temporomandibularnim disfunkcijama (TMD). Cilj meta-analize je bio da se utvrde kratkoročni i dugoročni efekti stabilizacionog splinta (SS) u lečenju TMD-a, i da se identifikuju faktori koji utiču na njegovu efikasnost. Metod Pretraživanje se vršilo u elektronskim bazama MEDLINE, Web of Science i EMBASE. Kriterijum za pretraživanja bile su randomizovane kontrolisane studije koje su poredile SS prema različitim kontrolnim grupama: ne-okludirajući splint, oralni okluzalni aparati, fizikalna terapija, bihevioralna terapija, minimalni tretmani i bez tretmana. Sinteza podataka vršena je pomoću modela slučajnog efekta. Mere efekta za primarne i sekundarne ishode bili su unakrsni odnos šanse (UOŠ), ili standardizovana prosečna razlika sa 95% intervalom poverenja (IP). Podgrupne analize vršene su na osnovu korišćenja Istraživačkih kriteri
...
juma za dijagnostikovanje TMD (IKD/TMD) u primarnim studijama, prema poreklu TMD-a, kao i prema pojedinačnim terapijskim modalitetima. Jačina dokaza ocenjivana je pomoću GRADE sistema. Analizom senzitivnosti pokazan je značaj uvođenja standardizovanog dijagnostičkog kriterijuma u ocenjivanju ispitivanog tretmana. Meta-regresija je vršena radi utvrđivanja nezavisnih faktora koji utiču na efekat SS. Rezultati 37 randomizovanih kontrolisanih studija su uključene u meta-analizu. SS je pokazao sveukupni statistički značajan efekat na redukciju bola (UOŠ 2,08; p=0,01) i smanjenje intenziteta bola (Std. prosečna razlika -0,33; p=0,02) u kratkoročnom periodu...
Psychological discomfort, physical disability and functional limitations of the orofacial system have a major impact on everyday life of patients with temporomandibular disorders (TMDs). In this study we sought to determine short and long term effects of stabilization splint (SS) in treatment of TMDs, and to identify factors influencing its efficacy. Methods Search was conducted in the electronic databases MEDLINE, Web of Science and EMBASE. The search criteria were randomized controlled trials that compared SS to various control groups: non-occluding splint, occlusal oral appliances, physiotherapy, behavioral therapy, minimal treatment and no treatment. Synthesis of data was performed using the random effects model. The effect estimates were expressed as odds ratio (OR) or standardized mean difference (SMD) with 95% confidence interval. Subgroup analyses were carried out according to the use of Research Diagnostic Criteria (RDC/TMD) in primary studies, origin of TMDs, and individual t
...
herapeutic modalities. Strength of evidence was assessed by GRADE system. Sensitivity analysis showed the importance of introducing standardized diagnostic criteria in the evaluation of the observed treatments. Meta-regression was performed to determine the independent factors which influence the effect of SS. Results Thirty seven eligible RCTs were included in meta-analysis. In short term, SS presented positive overall effect on pain reduction (OR 2.08; p=0.01) and pain intensity (SMD - 0.33; p=0.02). Subgroup analyses confirmed SS effect in studies that used RDC/TMD...
Faculty:
Универзитет у Београду, Стоматолошки факултет
Date:
23-09-2017
Keywords:
Temporomandibularne disfunkcije / Temporomandibular disorders / miofacijalni bol / stabilizacioni splint / meta-analiza / kratkoročno vreme / dugoročno vreme / myofacial pain / stabilization splint / metaanalysis / short term / long term