Značaj konvencionalne i dijastolne frakcione rezerve protoka nakon intravenske aplikacije adenozina i dobutamina u proceni funkcionalne značajnosti miokardnog mosta
Comparison of conventional and diastolic fractional flow reserve after adenosine and dobutamine infusions for the functional assessment of myocardial bridging
Author
Aleksandrić, Srđan
Mentor
Beleslin, Branko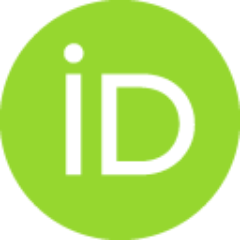 Committee members
Nedeljković, Milan
Đorđević-Dikić, Ana
Tomašević, Miloje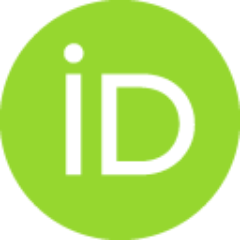 Abstract
Miokardni most (MM) predstavlja uroĎenu anomaliju toka epikardijalne koronarne arterije čija je osnovna karakteristika sistolna kompresija njenog intramiokardnog segmenta sa manjim ili većim stepenom dinamskog suţenja lumena koje "nestaje" tokom dijastole. Imajući u vidu da MM predstavlja dinamičnu, tranzitornu stenozu koja zavisi od jačine ekstravaskularne kompresije intramiokardnog segmenta arterije, nekoliko autora sugerisalo je da je za procenu njegove funkionalne značajnosti neophodna inotropna stimulacija miokarda koja se najbolje postiţe intravenskim davanjem dobutamina. Pokazano je da se vazodilatatorni test za procenu koronarne rezerve protoka (CFR) i frakcione rezerve protoka (FFR) moţe izvoditi i primenom visokih doza dobutamina intravenski (>20 μg/kg/min) za koje je utvrĎeno da imaju isti efekat na mikrocirkulaciju kao i adenozin, delujući direktno na ß2-adrenergičke receptore u intramiokardnim arteriolama. Escaned i sar. su prvi pokazali da se funkcionalna značajnost MM mo
...
ţe postići samo merenjem d-FFR nakon inotropne stimulacije dobutaminom i isključivanjem sistolne komponente srčanog ciklusa za koju je utvrdjeno da ima značajan i negativan uticaj na vrednost konvencionalne FFR. Značaj d-FFR za procenu funkcionalne značajnosti MM je utoliko veći ako se ima u vidu da su novija istraţivanja pokazala da klinički simptomi i objektivni znaci miokardne ishemije kod bolesnika sa ovom anomalijom koronarne arterije značajno koreliraju sa maksimalnim stepenom redukcije lumena intramiokardnog segmenta arterije u dijastoli, a ne sa maksimalnim stepenom njegove sistolne kompresije. MeĎutim, u dosadašnjoj literaturi nema podataka o dijagnostičkom i prognostičkom značaju konvencionalne i d-FFR dobijene primenom adenozinskog i dobutaminskog testa kod bolesnika sa izolovanim MM. CILJEVI ISTRAŢIVANJA: Primarni cilj ove studije je da se utvrdi dijagnostički značaj konvencionalne i d-FFR dobijene nakon iv. aplikacije adenozina (140 μg/kg/min) i iv. aplikacije dobutamina (10-50 μg/kg/min) u proceni funkcionalne značajnosti MM. Cilj je i da se utvrdi od kojih angiografskih parametara zavisi funkcionalna značajnost MM i vrednosti invazivnih funkcionalnih parametara dobijenih primenom adenozinskog i dobutaminskog testa (konvencionalna i d-FFR)...
Myocardial bridging (MB) is a congenital anomaly characterized by systolic compression of the intramyocardial arterial segment with delay early diastolic artery relaxation and reduction of vessel luminal diameter in diastole. Previous studies suggest that adequate invasive hemodynamic assessment of MB should include inotropic stimulation with dobutamine because its dynamic nature depends on the degree of extravascular coronary compression. It has been shown that high doses of dobutamine infusion (>20 μg/kg/min) have the same vasodilatatory effect on the microcirculation as well as adenosine regardless of whether ischemia is present, directly mediated by ß2-adrenergic receptors in the intramyocardial arteriolas contributing to a decrease in myocardail resistance and an increase in myocardal blood flow. Study by Escaned and al. showed that the functional assessment of MB should include d-FFR measurement after inotropic stimulation with dobutamine, and with simultaneous exclusion of the s
...
ignificant and negative influence of systolic negative pressure gradient across the MB on the conventional FFR value. The significance of d-FFR for the functional assessment of MB is even greater if one takes into account that recent studies have shown that the clinical symptoms and objective signs of myocardial ischemia in patients with this coronary artery anomaly had a significant correlation with maximal diastolic luminal diameter reduction, but not with maximal systolic luminal diameter reduction of the intramyocardial arterial segment. Yet, there are no data in the current literature about diagnostic and prognostic significance of both conventional and d-FFR obtained during adenosine and dobutamine infusions in patients with isolated MB. OBJECTIVES: The primary goal of this study was to evaluate hemodynamic relevance of MB by conventional and d-FFR measurements with vasodilatative and inotropic challenge, in the context of exercise stress-induced myocardial ischemia. This study also evaluated the relationship between stress-induced wall motion abnormalities, physiologic and morhologic features of MB. METHODS: The present study is a prospective study which included 60 symptomatic and asymptomatic patients (45 males i 15 females, mean age 57±9 years) with angiographic evidence of isolated MB on the left anterior descending artery (LAD) and significant systolic compression of intramyocardial arterial segment (≥50% diameter stenosis obtained by quantitative coronary angiography and after ic. administration of nitroglycerin)...
Faculty:
Универзитет у Београду, Медицински факултет
Date:
19-09-2018
Projects:
Keywords:
miokardni most / myocardial bridging / adenozin / dobutamin / kvantitativna koronarna angiografija / miokardna ishemija / stres-ehokardiografski test / frakciona rezerva protoka / dijastolna frakciona rezereva protoka / myocardial ischemia / stress-echocardiography test / fractional flow reserve / diastolic fractional flow reserve / adenosine / dobutamine / quantatative coronary angiography