Povezanost dimenzija ličnosti sa mehanizmima odbrane kod depresivnih pacijenata
Relation between personality dimension with defence mechanisms in depressed patients
Author
Čolović, Olga U.
Mentor
Pejović-Milovančević, Milica
Committee members
Damjanović, Aleksandar
Milovanović, Srđan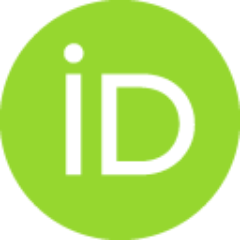 Lečić-Toševski, Dušica

Abstract
Visoka prevalencija depresivnog poremećaja, još više izražena rekurentnost, kao i čest hronicitet depresivnog poremećaja ukazuju na značaj dugotrajnog efikasnog tretmana i pitanja potencijalnog mehanizma promene u tretmanu – u cilju potpunog oporavka od depresije. Procena stabilnih karakterističnih mehanizama odbrane inkorporisanih u ličnost depresivnih pacijenata je veoma važna, jer može ukazivati na deo vulnerabilnosti koji posle uspešnog tretmana depresivne epizode ostaje intaktan, povećavajući rizik za relaps ili novu depresivnu epizodu. Ukoliko se ustanovi da su kod depresivnih pacijenata specifični mehanizmi odbrane značajnije povezani sa određenim dimenzijama ličnosti, produženi i specifičnije profilisan terapijski rad fokusiran na te mehanizme može biti i od preventivnog značaja, prvenstveno u cilju smanjenja vulnerabilnosti za nove depresivne epizode. Cilj. - Utvrđivanje da li kod depresivnih pacijenata postoje značajne razlike u korišćenju određenih mehanizama odbrane u odnos
...
u na zdravu kontrolnu grupu (1); ispitivanje postoje li, i kakve su, promene u korišćenju mehanizama odbrane kod depresivnih pacijenata nakon šest meseci tretmana (2); utvrđivanje postoji li povezanost u promenama mehanizama odbrane kod depresivnih pacijenata sa bazičnim dimenzijama ličnosti (3). Metod. -Uzorak našeg istraživanja sastoji se od stotinu ispitanika, podeljenih u dve grupe – pedeset pacijenata sa depresivnim poremećajem bez psihotičnih simptoma i pedeset zdravih ispitanika. Eksperimentalnu grupu su činili pacijenti čija je aktuelna težina depresivne simptomatologije umerena ili teška i koji nemaju psihijatrijski komorbiditet (po Osovini I i II DSM IV). Kontrolna grupa sastoji se od pedeset ispitanika usaglašenih sa eksperimentalnom grupom prema životnom dobu i polu, a bez depresivnog ili bilo kog drugog aktuelnog ili ranijeg psihijatrijskog poremećaja. Pacijenti koje se leče od depresivnog poremećaja dijagnostikovani su na osnovu strukturisanog kliničkog intervjua dva nezavisna psihijatra, zasnovanog na dijagnostičkim kriterijumima MKB-10. I kod eksperimentalne i kod depresivne grupe primenjena je Hamiltonova skala depresivnosti (HAMD 17), Upitnik za procenu mehanizama odbrane(DSQ), i Revidiran nov upitnik ličnosti (NEO-PI-R) i Milonov klinički multiosovinski inventor (MCMI-III)...
Depression is a recurrent, highly prevalente and often chronic disorder. These facts all point out to the importance of long lasting and efficient treatment, and open the question of potential mechanisms of change during treatment – all with the aim of complete recovery of depression. Defining of stable defense mechanisms which are incorporated in personality of depressed patients is very important, because it can point out to the part of vulnerability; which can stay intact after the successful treatment of depressive episode, and in that way increase the risk of relapse or recurrence. If specific defense mechanisms are significantly correlated with certain personality dimensions of depressed patients, than prolonged and targeted therapeutical work focused on that mechanisms may have preventive importance, primarily with the aim of decreasing vulnerability for further depressive episodes. Aim. -To investigate if there is significant difference in specific defense mechanisms between de
...
pressed patients and the group of healthy controls(1);to investigate if there are changes in defense mechanisms used by depressed patients after six months of treatmentand if so, what kind of changes occur (2); to investigate if there is a connection between defense mechanisms of depressed patients and personality dimensions (3). Method. - The sample of our research consists of 100 subjects, divided in two groups: 50 non psychotic depressed patients and 50 healthy subjects. The experimental group consists of patients who have moderate or severe depressive symptoms, and no psychiatric comorbidity (Axis I and Axis II DSM IV). The control group consists of 50 subjects matched with experimental group by gender and age, without depressive or any other ongoing or previous psychiatric disorder. Depressive patients were diagnosed by semi structured clinician interview – administered bytwo independent psychiatrists, based on diagnostic criteria of ICD X. Both groups of currently depressed patients and healthy controls were administrated NEOPI-R (personality dimensions), DSQ-40 (defense mechanisms), HAMD 17 (severity of depression) and Millon clinical multiaxial inventory(MCMI-III). Patients and controls were reassessed with the same instruments after six months...
Faculty:
University of Belgrade, School of Medicine
Date:
19-04-2018
Keywords:
dimenzije ličnosti / personality dimensions / mehanizmi odbrane / depresivni poremećaji / defense mechanisms / depressive disorders