Značaj ehokardiografije i ambulatornog praćenja arterijskog krvnog pritiska za rano otkrivanje, tok i prognozu dijabetesne kardiomiopatije
Significance of echocardiography and ambulatory blood pressure monitoring for early detection, development and prognosis of diabetic cardiomyopathy
Author
Stevanović, Angelina
Mentor
Dekleva, Milica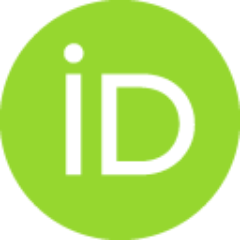 Committee members
Aranđelović, Aleksandra
Žarković, Miloš
Tomašević, Miloje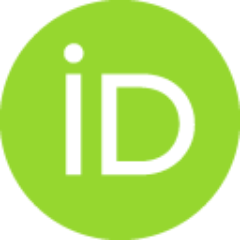 Abstract
Učestalost subkliničke sistolne i dijastolne disfunkcije leve komore (LV) kod dijabetičara može biti velika i često neblagovremeno pepoznata. Kod normotenzivnih bolesnika sa Diabetes mellitus-om tip 2 noćni pad krvnog pritiska može biti manji od 10% (non-dipperi), što se može pokazati ambulatornim monitoringom krvnog pritiska (ABPM). Ovi bolesnici su u visokom riziku od neželjenih kardijalnih događaja. Cilj: Istražiti dijagnostičku i prognostičku ulogu tkivnog Doppler-a i parametara miokardne deformacije za rano otkrivanje disfunkcije leve komore. Odrediti značaj Doppler ehokardiografije i AMBP za prognozu i ishod tokom tri godine praćenja. Metode: U istraživanje je bio uključen 121 asimptomatski dijabetičar i grupa od 41 zdravih, po starosti i polu uporedivih ispitanika. Dimenzije, volumeni leve pretkomore i komore procenjeni su ehokardiografski, kao i svi konvencionalni Doppler parametri. Metodom tkivnog Doppler-a merene su brzine u nivou medijalnog anulusa (Em, Am, Sm), uključujući
...
brzinu izovolumetrijske kontrakcije (IVCv), vreme akceleracije IVCv i akceleraciju tokom izovolumetrijske kontrakcije (IVA), odnos E/Em i tkivni indeks miokardne performanse (tMPI). Globalni longitudinalni strejn (GLS) određivan je dvodimenzionalnom speckle-tracking metodom. Svim ispitanicima je urađen ABPM. Tokom perioda od tri godine praćena je pojava nekog od neželjenih kardijalnih događaja. Rezultati: Značajne korelacije između mehanike i funkcije leve komore nađene su u odnosu na sledeće parametre: GLS sa E/Em (r=0.402; p=0.0001), IVCv (r= -0.358; p<0.001) i tMPI (r=0,289; p<0,001) sa signifikantno nižim vrednostima GLS (-17.5 ± 2.1 vs -24.4 ± 2.4; p<0.001), IVCv (0.07 ± 0.02m/s vs 0.09 ± 0.03m/s; p<0.001) i signifikantno višim E/Em (10.3 ± 2.24 vs 7.4 ± 1.8; p<0.001) kod dijabetičara. ABPM je pokazao da je procentualni pad sistolnog krvnog pritiska u toku noći bio očekivano signifikantno niži u grupi dijabetičara, gde je čak 38 bolesnika (31%) imalo noćni pad sistolnog krvnog pritiska manji od 10%, a čak njih 14 je imalo porast krvnog pritiska u toku noći (inverzni dipperi)...
Subclinical left ventricular (LV) systolic and diastolic dysfunction is prevalent in diabetic subjects. In normotensive type 2 diabetic patients ambulatory blood pressure monitoring (ABPM) can show a non-dipping nocturnal pattern of blood pressure. This patients are at risk of cardiovascular morbidity and mortality. Aim: To explore the diagnostic and prognostic role of Tissue Doppler and myocardial deformation parameters for early detection of left ventricular dysfunction. To determine the significance of Doppler echocardiography and AMBP for prognosis and outcome during three years follow up. Methods: The study included 121 asymptomatic normotensive typ 2 diabetic patients and 41 age and sex matched healthy subject. Dimensions and left atrial and left ventricular volumes were assessed by echocardiography and all conventional Doppler parameters. Tissue Doppler velocities were measured from medial annulus (Em, Am, Sm), including isovolumic contraction velocity (IVCv), acceleration time
...
of IVCv and acceleration during isovolumic contraction (IVA), E/Em and Doppler tissue myocardial performance index (tMPI) Global longitudinal strain (GLS) was derived from two-dimensional speckle-tracking. ABPM was performed in all patients. All patients were followed up for three years. The end point was some of the cardiac events. Results: There was close correlations between values of GLS and E/Em (r=0.402, p<0.001), IVCv (r= -0.358; p<0.001) and tMPI (r=0,289; p<0,001) with significantly lower values of GLS (-17.5 ± 2.1 vs -24.4 ± 2.4; p<0.001), IVCv (0.07 ± 0.02m/s vs 0.09 ± 0.03m/s; p<0.001), and significantly higher value of E/Em (10.3 ± 2.24 vs 7.4 ± 1.8; p<0.001) in group of diabetic patients. ABPM showed that 38 diabetic patients (31,4%) had a non-dipping pattern, despite the fact that they are considered normotensive and as many as 14 had an increase in blood pressure during the night (inverse-dipper). During of three years of follow up only 9 of 121 diabetic patients (7.4%) have been the emergence of some of the undesirable cardiac events...
Faculty:
Универзитет у Београду, Медицински факултет
Date:
09-05-2018
Keywords:
ehokardiografija / echocardiography / global longitudinal strain / ambulatory blood pressure monitoring / subclinical dysfunction / diabetic cardiomyopathy / globalni longitudinalni strain / ambulatorni monitoring krvnog pritiska / subklinička disfunkcija / dijabetesna kardiomiopatija