Istraživanje stigmatizacije, diskriminacije, socijalnih i bioloških faktora rizika za infekciju HIV-om u populaciji homoseksualnih muškaraca
Research on stigmatization, discrimination, social and biological risk factors for hiv infection among homosexual male population
Author
Stojisavljević, Stela K.
Mentor
Đikanović, Bosiljka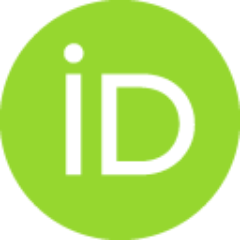 Committee members
Matejić, Bojana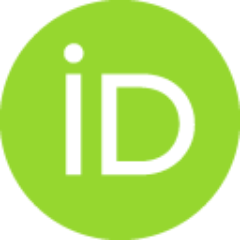 Kisić Tepavčević, Darija
Ukropina, Snežana

Abstract
Ciljevi istraživanja: Ispitati znanje, rizično ponašanje i zdravstveno stanje muškaraca koji imaju seks sa drugim muškarcima (MSM) u vezi sa HIV-om i drugim polno prenosivim infekcijama u Bosni i i Hercegovini (BiH) i ispitati dubinu i kompleksnost stigme i diskriminacije sa kojima se susreće ova populacija. Metod: Istraživanje je sprovedeno u populaciji MSM i to kao: (1) studija presjeka koja ima bihejvioralnu i biološku komponentu, i istraživanje kvaliteta života u vezi sa zdravljem, pomoću SF 36 upitnika, u populaciji od 391 ispitanika, i (2) deskriptivna studija, koja je sprovedena u formi dubinskog intervjua među 12 ispitanika pripadnika MSM. Rezultati istraživanja ukazuju na nedovoljno poznavanje načina prenosa HIV-a, kao i prisustvo rizičnog ponašanja u MSM populaciji. Tek 46,3% ispitivanih zna sve načine prenosa HIV-a; 26,7% uvijek koristi kondom pri seksualnom odnosu, a 44,5% MSM koristi alkohol ili psihoaktivne supstance prilikom seksualnih odnosa. Biološkim testiranjem HIV j
...
e potvrđen kod 1% ispitanika, virus hepatitisa C (HCV) kod 0,5% i virus hepatitisa B (HBV) kod 0,5% ispitanika. Najveći SF36 skor ispitanici su imali u domenima fizičkog zdravlja i ograničenja u vezi sa zdravljem, dok je najmanji SF skor zabilježen u domenima energije i emocionalnog stanja. Rezultati intervjua ukazuju da je MSM populacija u BiH izložena višestrukoj stigmi i diskriminaciji, pa čak i u sistemu zdravstvene zaštite. Zaključak: MSM populacija u BiH je iz više razloga u povećanom riziku za dobijanje HIV infekcije.
Aims of research: To examine the knowledge, risk behaviour and health state of men who have sex with other men (MSM) related to HIV and other sexually transmitted infections in Bosnia and Herzegovina (B&H), and to examine the depth and complexity of stigma and discrimination that this population encounters. Method: The research was conducted in MSM population in the form of: (1) a cross-sectional study that has behavioral and biological components, and the research on the quality of life related to health, using SF-36 questionnaire, in the population of 391 respondents, and (2) a descriptive, qualitative study conducted in the form of in-depth interviews among 12 members of MSM population. Research results indicate the insufficient knowledge related to HIV transmission and the presence of risk behaviour among MSM population. Only 46.3% of the respondents are informed about all the ways of HIV transmission; 26.7% always use a condom during a sexual intercourse and 44.5% use alcohol and
...
psychoactive substances during a sexual intercourse. The presence of HIV was confirmed in 1% of respondents through biological tests, hepatitis C virus (HCV) was confirmed in 0.5% of respondents and hepatitis B virus (HBV) was confirmed in 0.5% of respondents. The respondents had the highest SF36 score in the domains of physical state of health and health-related restrictions, while the lowest SF score was recorded in the domain of energy and emotional state. The results of the interviews indicate that MSM population in B&H is exposed to multiple stigmas and discrimination, even in the health care system. Conclusion: MSM population in B&H is exposed to an increased risk of acquiring HIV infection due to the multiple reasons.
Faculty:
Универзитет у Београду, Медицински факултет
Date:
14-06-2018
Keywords:
MSM / MSM / HIV / stigmatisation / discrimination / quality of life / health / B&H / HIV / stigmatizacija / diskriminacija / kvalitet života / zdravlje / BiH