Potencijalna uloga gubara (Lymantria dispar, L.) kao bioindikatora zagađenosti životne sredine: uticaj hroničnog izlaganja kadmijumu na razviće, aktivnosti digestivnih enzima srednjeg creva, mehanizme detoksifikacije i stepen oštećenja DNK
Potential role of gypsy moth (Lymantria dispar, L.) as a bioindicator of environmental pollution: the impact of cadmium chronic exposure on the development, midgut digestive enzyme activities, detoxification mechanisms and DNA damage level
Author
Matić, Dragana R.
Mentor
Vlahović, Milena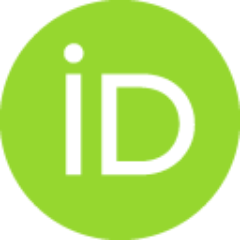 Committee members
Đurašević, Siniša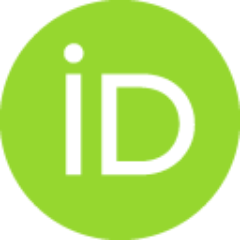 Perić Mataruga, Vesna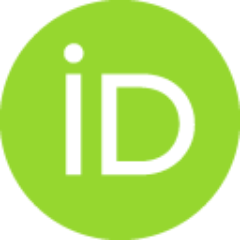 Ilijin, Larisa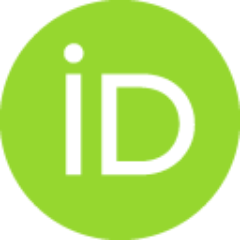 Kolarević, Stoimir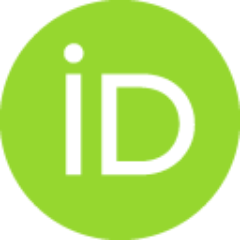 Abstract
Razvoj industrije i poljoprivrede, kao i globalna urbanizacija, doveli su do pojave velikog broja polutanata u životnoj sredini, među kojima je i izuzetno toksični teški metal kadmijum. Cilj ove disertacije bila je procena larvi gubara (Lymantria dispar, L.) kao potencijalnog bioindikatora zagađenosti kadmijumom. Ispitani su odgovori izabranih fizioloških parametara na različitim nivoima biološke organizacije u prisustvu dve koncentracije metala (50 i 100 μg Cd/g suve hrane). Radi ispitivanja efekta porekla populacije, legla gubara sakupljena su na dve nezagađene lokacije (Kosmaj i Homoljske planine) i dve zagađene (pored Ibarske magistrale i borskog rudnika). Larve sa Kosmaja odlikuje veća osetljivost digestivnih enzima srednjeg creva (proteaza, alkalnih i kiselih fosfataza i nespecifičnih esteraza) na tretmane, naročito na nižu koncentraciju kadmijuma, u odnosu na one uz Ibarsku magistralu. Od ispitanih detoksifikacionih mehanizama u crevu, indukcija Hsp70 značajnija je kod kosmajski
...
h larvi, a sinteza metalotioneina kod ibarskih. Trend sniženja aktivnosti antioksidativnih enzima, superoksid dismutaze i katalaze, uočen je kod obe populacije. U svim grupama tretiranim kadmijumom najveća količina ovog metala eliminiše se putem fecesa, ali intenzivnije u ibarskoj populaciji u odnosu na kosmajsku nakon tretmana sa 50 μg Cd/g suve hrane. Kod homoljskih gusenica tretmani kadmijumom doveli su do povećanja nivoa oštećenja DNK u hemocitama i dozno-zavisnog sniženja njihove vijabilnosti, dok je u populaciji iz Bora zabeleženo samo smanjenje vijabilnosti nakon primene više koncentracije metala. Štetni efekti kadmijuma i visoka cena detoksifikacionih mehanizama odrazili su se i na osobine fitnesa u vidu promena mase larvi, relativne brzine rasta i trajanja razvića kod svih populacija u različitom stepenu. Primena većine ispitanih parametara (specifične aktivnosti tripsina, nelizozomskih kiselih fosfataza i nespecifičnih esteraza, nivoa ekspresije Hsp70, vijabilnosti hemocita i nivoa oštećenja DNK) kao biomarkera zagađenosti životne sredine kadmijumom ograničena je na osetljive populacije gubara koje prethodno nisu bile izložene polutantima, dok bi koncentracija metalotioneina mogla biti podobna kao biomarker kod populacija sa lokacija kontaminiranih tokom dužeg perioda.
considerable increase in the environmental pollution including extremely toxic heavy metal cadmium. The aim of this dissertation was to evaluate gypsy moth (Lymantria dispar, L.) larvae as bioindicators of cadmium contamination. Parameters at different levels of biological organization were assessed after chronic exposure of larvae to the metal (50 and 100 μg Cd/g dry food). To investigate the effects of population origin, gypsy moth egg-masses were collected from two unpolluted localities on Kosmaj and Homolje mountains and two polluted sites near the busy Ibar highway and Bor copper mine. Midgut digestive enzymes (proteases, alkaline and acid phosphatases and nonspecific esterases) of Kosmaj larvae were more sensitive to cadmium, especially to lower metal concentration, compared to those of Ibar larvae. Hsp70 induction was the most prominent midgut detoxification mechanism against cadmium in the population from the unpolluted forest, whereas metallothionein synthesis was the most sig
...
nificant in larvae from the polluted site. Activities of antioxidative enzymes, superoxide dismutase and catalase, exhibited a decreasing trend in both populations. The primary route of cadmium elimination was via feces in all metal-fed groups, but after an exposure to 50 μg Cd/g dry food metal content was significantly higher in feces of Kosmaj larvae compared to those from the highway locality. Exposure of caterpillars from the Homolje mountains to the metal led to the higher level of DNA damage in the hemocytes and a dose-dependent decrease in cell viability, whereas in Bor population only hemocyte viability was reduced after the treatment with 100 μg Cd/g dry food. Devastating cadmium effects and energetically expensive detoxification mechanisms affected the fitness traits (larval mass, relative growth rate or development parameters) in all populations. The application of selected parameters (specific activities of trypsin, nonlisosomal acid phosphatases and nonspecific esterases, Hsp70 expression, hemocyte viability and DNA damage level) as biomarkers of environmental cadmium pollution is limited mostly to sensitive populations that have not been previously exposed to pollutants. Metallothionein concentration might be suitable as a biomarker for the populations at locations that have been contaminated for a long period.
Faculty:
Универзитет у Београду, Биолошки факултет
Date:
07-06-2018
Projects:
Keywords:
Lymantria dispar / Lymantria dispar / L. / L. / cadmijum / digestive enzymes / antioxidative enzymes / Hsp70 / metallothionein / cadmium accumulation in tissues / genotoxicity / fitness traits / biomarkers / kadmijum / digestivni enzimi / antioksidativni enzimi / Hsp70 / metalotionein / akumulacija kadmijuma u tkivima / genotoksičnost / osobine fitnesa / biomarkeri