Ekstrakcija, sastav, delovanje i moguće primene odabranih vrsta pečuraka
Extraction, content, activity and possible applications of selected mushroom species
Author
Vidović, Senka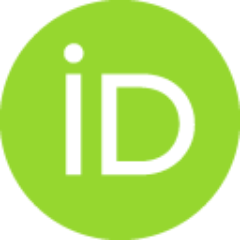 Mentor
Zeković, Zoran
Committee members
Lepojević, Žika
Zeković, Zoran
Antov, Mirjana
Mujić, Ibrahim

Abstract
Upotrebom 50% etanola i superkritičnog ugljendioksida kao ekstragensa izvršena je ekstrakcija različitih vrsta pečuraka. Nakon određivanja prinosa suvih ekstrakata, u njima su određeni: sadržaj ukupnih fenola i ukupnih flavonoida, sadržaj makro- i mikro-elemenata, sadržaj adenozina, kao i sadržaj karakterističnih komponenata pistilarina i variegetične kiseline. Najveći sadržaj ukupnih fenolnih jedinjenja određen je u suvom ekstraktu pečurke C. pistillaris, najveći sadržaj ukupnih flavonoida u ekstraktu D. confragosa, a najviše esencijalnog cinka i selena sadrži suvi ekstrakt pečurke B. edulis. U odnosu na ostale suve ekstrakte ekstrakt pečurke L. saccatum sadrži nekoliko puta veću količinu adenozina. Antioksidativno delovanje suvih ekstrakata analizirano je primenom spektrofotometrijskih i EPR metode. Ekstrakti C. pistillaris, B. edulis i A. mellea pokazali su se kao najefikasniji skevindžeri najopasnije slobodnoradikalske vrste hidroksil radikala, dok se efikasnim u prevenciji lipidne
...
peroksidacije mogu smatrati ekstrakti B. edulis, A. mellea i L. saccatum. Nakon određivanja prinosa supekritičnih ekstrakata ispitivanih pečuraka, u njima je analiziran sastav masnih kiselina i detektovana jedinjenja sterolnog tipa. U ispitivanim ekstraktima dominantna je nezasićena linoleinska kiselina, a značajan je udeo i oleinske nezasićene masne kiseline. Dominantno jedinjenje sterolne strukture u gotovo svim ekstraktima je ergosterol. Ispitan je uticaj superkritičnih ekstrakata pečuraka na fluidnost membrane eritrocita i na osnovu dobijenih rezultata zaključeno da bi značajnu ulogu u antihipertenzivnoj ishrani mogle imati pečurke A. mellea i M. procera.
Using 50% ethanol and supercritical carbon dioxide different mushroom extracts were prepared. After analysis of extraction yield, content of total phenols and total flavonoids, content of macro-elements and micro-elements, as well as content of adenosine and characteristic compounds (pistilarin and variegatic acid) were determined. Highest content od total phenols was determined in C. pistillaris extract, highest content of total flavonoids in D. confragosa and highest content of essential zinc and selenium in B. edulis dry extract. In comparsion to other extracts L. saccatum posses few time higher content of adenosine. Antioxidat activity was analysed by spectrophotometric and EPR methods. Extracts of C. pistillaris, B. edulis and A. mellea have been showed as a most efficient in scavenging of dangerous OH˙ radical. In lipid peroxidation prevention significant were mushrooms extracts of B. edulis, A. mellea and L. saccatum. After determination of mushrooms supercritical extraction yie
...
ld, fatty acid composition and sterol components were analysed. Dominant unsaturated fatty acid in investigated mushroom extracts was linoleic acid. Content of oleic fatty acid was also significant. Dominant compound of sterol structure, in almost all supercritical extracts, was ergosterole. Influence of supercritical mushroom extracts on eritrocite membrane fluidity was investigated. Acording to obtained results, mushrooms A. mellea and M. procera could have significant role in antihypertensive diet.
Faculty:
University of Novi Sad, Faculty of Technology
Date:
30-05-2011
Keywords:
Pečurke / Extraction / mushrooms / phenols / antioxidant activity / micro-elements / macro-elements / adenosine / supercritical extraction / fatty acids / ekstrakcija / fenoli / antioksidativno delovanje / adenozin / mikro-elementi / makro-elementi / superkritična ekstrakcija / masne kiseline