Sinteza, strukturna, fizičko-hemijska i biološka karakterizacija novih N-heterocikličnih liganada i njihovih kompleksa sa jonima prelaznih metala
Synthesis, structural, physico-chemical and biological characterization of N-heterocyclic ligands and their complexes with transition metal ions
Author
Mađari, Jožef
Mentor
Mesaroš-Sečenji, Katalin
Committee members
Vojinović-Ješić, Ljiljana
Mesaroš-Sečenji, Katalin
Podunavac-Kuzmanović, Sanja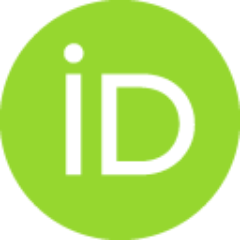 Vraneš, Milan
Rodić, Marko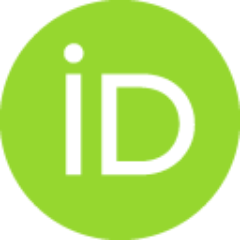 Abstract
Opisane su sinteze novih liganada bis(ftalazin-1hidrazon)-2,6-diacetilpiridna (Hz2DAP·2HCl), bis(3-hlorpiridazin-6-hidrazon)-2,6-diacetilpiridina (Hp2DAP), 3-hlorpiridazin-6-hidrazon di(2-piridil) ketona (HpDPK), ftalazin-1-hidrazon di(2-piridil) ketona (HzDPK) i ftalazin-1-hidrazon piridin-2-karbaldehida (HzPY). Zajedničko svojstvo dobijenih liganada je što sadrže piridinski i diazinski prsten i sadrže samo donorne atome azota. Tokom nastajanja kompleksa dolazi do deprotonacije liganada. Svi ligandi su okarakterisani elementalnom analizom, termoanalitičkim metodama i metodom IR spektroskopije, dok neki i metodom NMR spektroskopije kao i rendgenskom strukturnom analizom.Za sintezu koordinacionih jedinjenja primenjeni soli Co(II), Ni(II), Cu(II) i Zn(II). Dobijeni kompleksi su okarakterisani elementalnom analizom, konduktomerijskim i magnetnim merenjima, IR spektroskopijom i termoanalitičkim metodama. Barem jedan komple
...
ks iz svake serije je okarakterisan i rendgenskom strukturnom analizom. Urađena su i ispitivanja antimikrobne aktivnosti odabranih jedinjenja prema predstavnicima grampozitivnih i gram-negativnih bakterija i kulturu kvasca. Pored toga, urađena su i ispitivanja citotoksične,antiproliferativne i inhibitorne aktivnosti jedinjenja prema roditeljskim i multirezistentnim T-limfomnim ćelijama kancera. Utvrđeno je da neka jedinjenja pokazuju izrazito mikrobicidno, citotoksično, antiproliferativno i inhibitorno dejstvo.
The synthesis of new ligands dihydrochloride salt of 2,6-diacetylpyridne bis(phthalazine-1hydrazone) (Hz2DAP•2HCl), 2,6-diacetylpiridine bis(3- chloropyridazine-6-hydrazone) (Hp2DAP), di(2-pyridyl)ketone 3-chloropyridazine- 6-hydrazone (HpDPK), di(2-pyridyl)ketone phthalazine-1-hydrazone (HzDPK) and pyridine-2-carbaldehide phthalazine-1-hydrazone (HzPY) have been described. All the ligands contain pyridine and diazine core and all of them have only nitrogen donor atoms. During the complex formation the deprotonation of ligands takes places. All of the ligands have been characterized by elemental analysis,thermoanalytical methods and IR spectroscopy. In some cases also by NMR spectroscopy and X-ray structural analysis.Co(II), Ni(II), Cu(II) and Zn(II) salts were used for the synthesis of the coordinational compounds. The obtained complexes were characterized by elemental analysis, molar conductivity and magnetic measurements, IR spectro
...
scopy and thermoanalytical methods. At least one complex of each series were characterized by X-ray structural analysis.The antimicrobial activity of some of the compounds toward Gram-positive/Gram- negative bacteria furthermore, the cytotoxic, antiproliferative and inhibitory activity toward sensitive parental andmultiresistant T-lymphoma cancer cells have also been carried out. It can be concluded that some of the compounds exhibit outstanding antimicrobial, cytotoxic, antiproliferative, and inhibitory activity.
Faculty:
University of Novi Sad, Faculty of Science
Date:
08-10-2018
Keywords:
kobalt / cobalt / nickel / copper / zinc / synthesis of complexes / diazines / pyridazine / phthalazine / hydrazones / physico-chemical characterization / thermal analysis / X-ray structural analysis / biological activity / lymphoma cells / bacteria / nikal / bakar / cink / sinteza kompleksa / diazini / piridazin / ftalazin / hidrazoni / fizičko-hemijska karakterizacija / termička analiza / rendgenska strukturna analiza / biološka aktivnost / limfomne ćelije / bakterije